If you have a short 'do, you probably love the quick styling time and manageability of your hairstyle. What you may not love is that with short hair, you're basically stuck with that style for all occasions: work, play, casual, formal, day and night—your hair is going to look the same unless you jazz it up a bit. Depending on how short your hair is, this can present some challenges. After all, throwing it back into a ponytail or wearing an updo just aren't options with short hair. So what's a girl to do? Check out these simple ways to jazz up short hair and get styling!
A Little Wave Goes a Long Way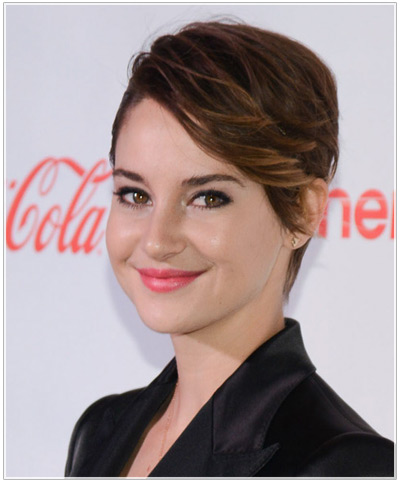 Shailene Woodley's wash and go hairstyle in its natural state is a simple layered 'do that frames her face nicely. Her fine hair texture suits this hairstyle well, but she does have a problem with volume and body. Having some volume in your hair is a must, not to mention you always want to kick your hairstyle up a notch in the evening regardless of your hair length. With short hair, adding just a bit of wave or a cute flick with the curling iron will add the perfect touch to your short hairstyle. Here, Shailene's casual hairstyle is transformed with just a bit of twist added to her tresses. You can copy this look by using a small-barrelled curling iron or wand and twisting sections of hair around it, directing it away from the face to give it that flicked out look.
Go Vintage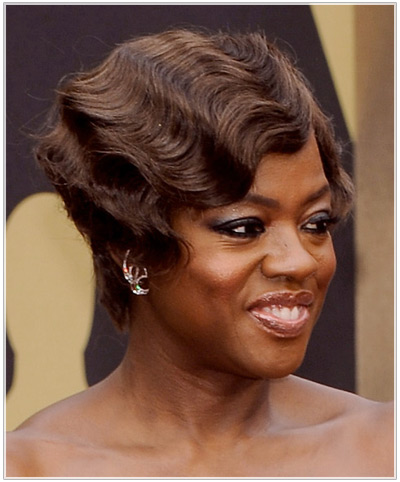 Another way to jazz up a short hairstyle is to take a trip back in time and add some vintage-inspired glam. Here, Viola Davis transforms her short hairstyle from simple to stunning with these flapper-style finger waves. This is a great option for an evening event or special function. Finger waves can be done at home, but they do take some skill so don't attempt this hairstyle on a whim. Make sure to book some ample practice time in for yourself, or go with the easier option and have your stylist do it for you!
Add Some Bold Color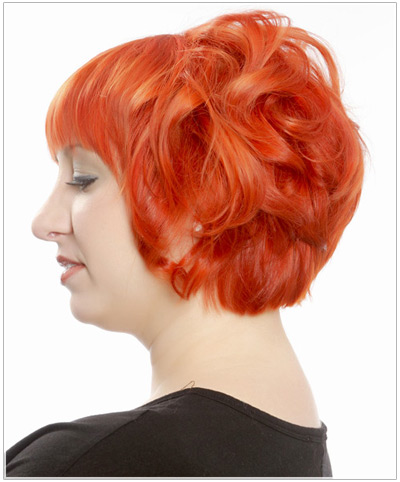 If you're happy with your hairstyle but want that extra bit of wow factor, use color to jazz up your 'do. Short hair is great for wearing bright and bold colors, like our model demonstrates here. One of the benefits of short hair is that you can get away with more color processing than long hair in most cases, as short hair tends to get trimmed more often and has less wear and tear. Try a bright shade of orange, red, platinum or jet black. Or, if you want something a little more toned down, just ask your stylish to suggest a shade that is close to your natural color, but more vibrant.
These are just three ways to jazz up short hair but there are many other options available. Try using clips and bobby pins to pin a few sections of hair for an upswept look. Or, wear a headband for a quick and easy way to change up your look. With short hair, you are never limited to just one style—just be creative and you will have plenty of looks to choose from!