Going out, whether it's a regular occurrence or limited to a few times a year, is a great chance to do something wonderful with your hair. If you have short hair you may feel like your options are limited but that's not the case. Using waving and curling tools, braids, twists, pins and other styling techniques to create gorgeous evening hairstyles for short hair is easy, and gives you more options than you think! Check out these looks below for some style inspiration and see which ones are right for you.
Windblown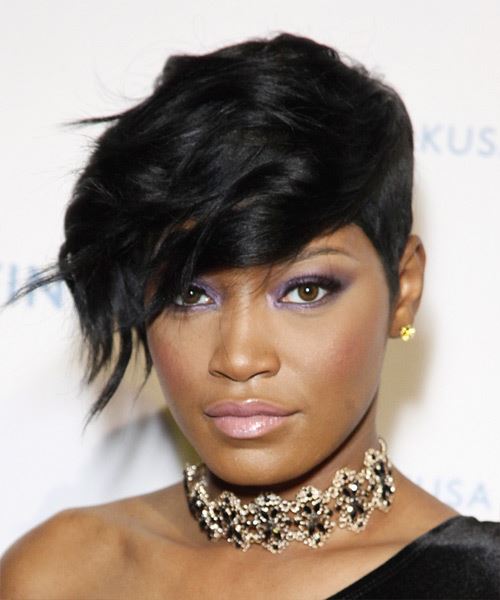 Keke Palmer shows us how to create a stunning evening look that has some edge to it. The windblown side-swept look instantly glams up her short, layered hairstyle and shows off her best features. To get this look, create a deep side part, blow-dry the hair to one side and add beachy waves using a curling iron or wand. Twist wax through the ends for extra texture and hold.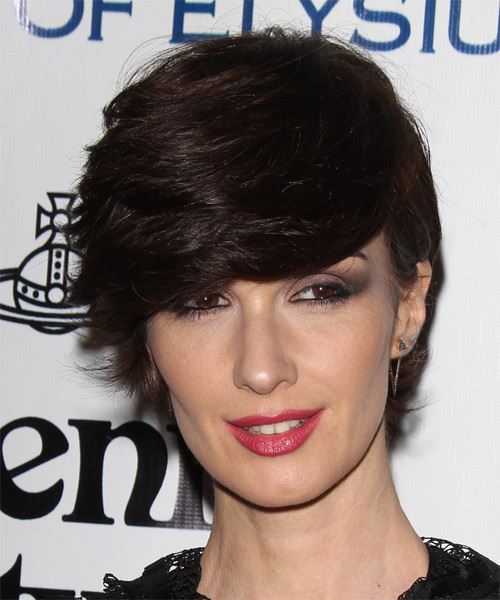 Paz Vega looks stunning in this windblown short hairstyle that is glamorous and chic. To create this look, part the hair at the temple and blow-dry to the opposite side with a round brush, flicking the ends out for a sexy Seventies feel.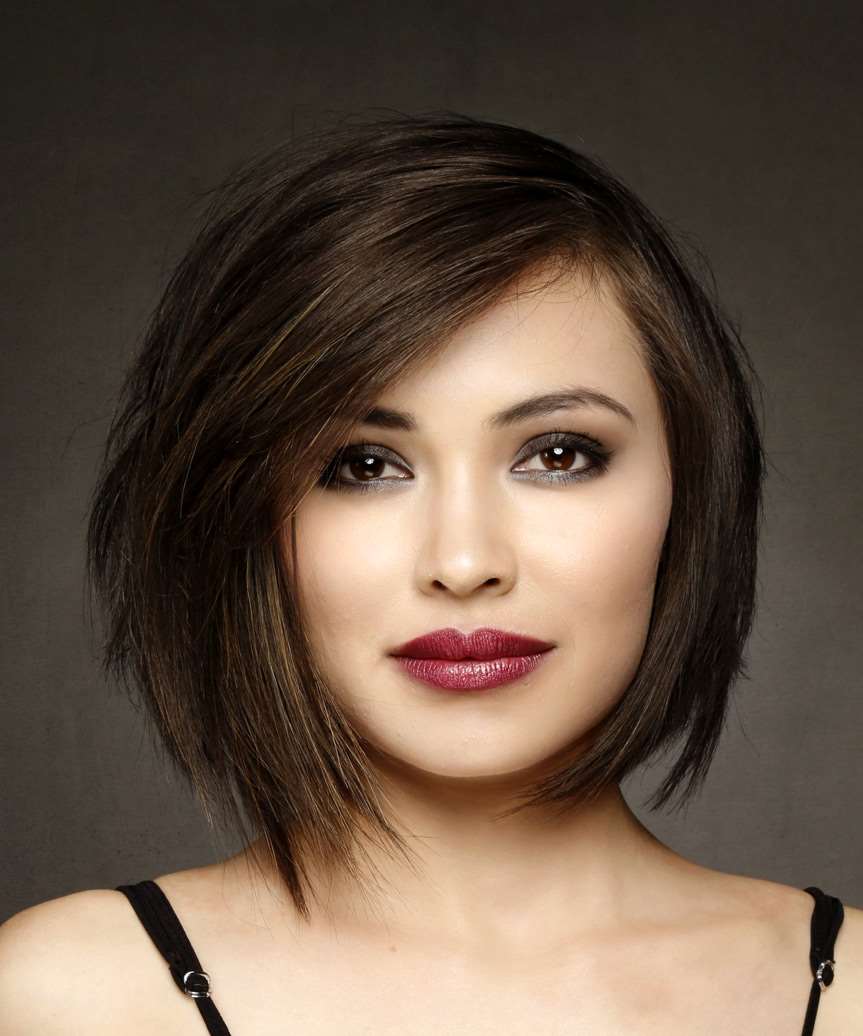 Ladies who sport a bob can also pull off this look with the same styling technique. Our model looks lovely in this beautiful bob that has been parted on the side and blow dried with extra volume and texture throughout for a windblown look. Extra shape is added by backcombing and using styling gel to create an elegantly messy finish.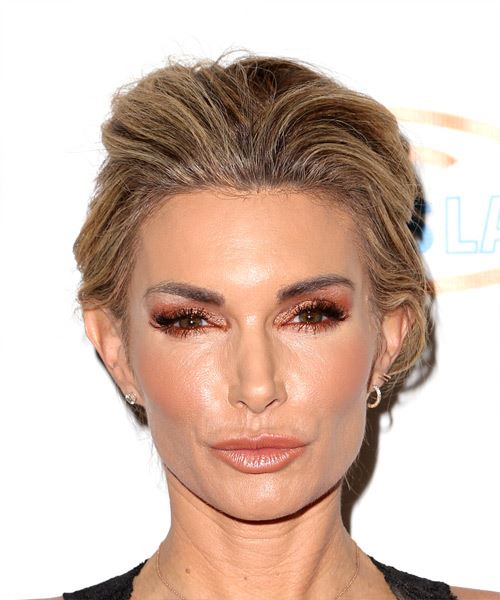 For another take on the windblown look, you can try styling your hair back off the face for a sophisticated look. Here, Eden Sassoon goes for an ultra glam look by styling her hair up and off of her face towards the back, with oodles of volume at the top. This 'do is a great idea for ladies who want the main focus to be on their face and makeup for their evening look.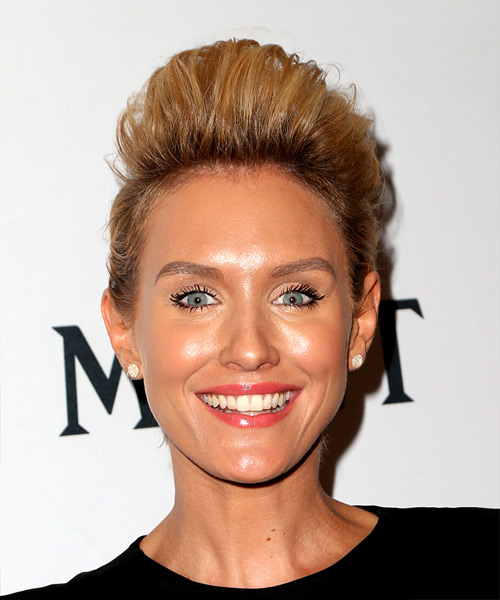 Nicky Whelan tries a similar hairstyle here with the top section styled up and off the face and slicked back sides. This windblown look is ideal for formal events when uber chic 'dos are preferred and turning heads is the main objective!
Bouffant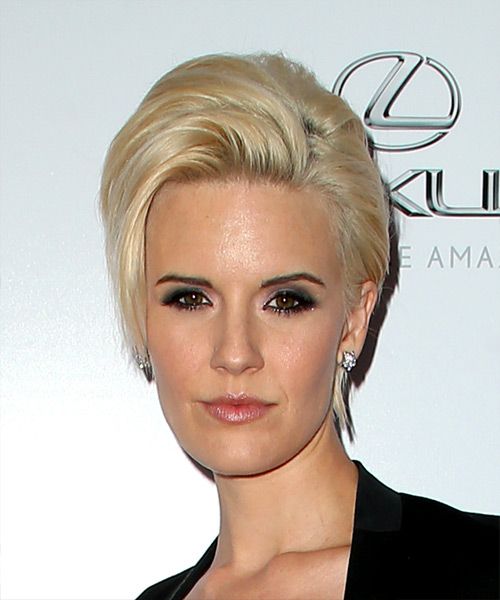 Maggie Grace revs up her short hairstyle with a ton of volume at the top to create a bouffant at the crown. As you can see here, this hairstyle is not limited to ladies with long hair. With some backcombing at the crown and strong hold hair products, bouffants can be added to short hair with spectacular results. It's a great way to take short hair from a casual look to a formal one.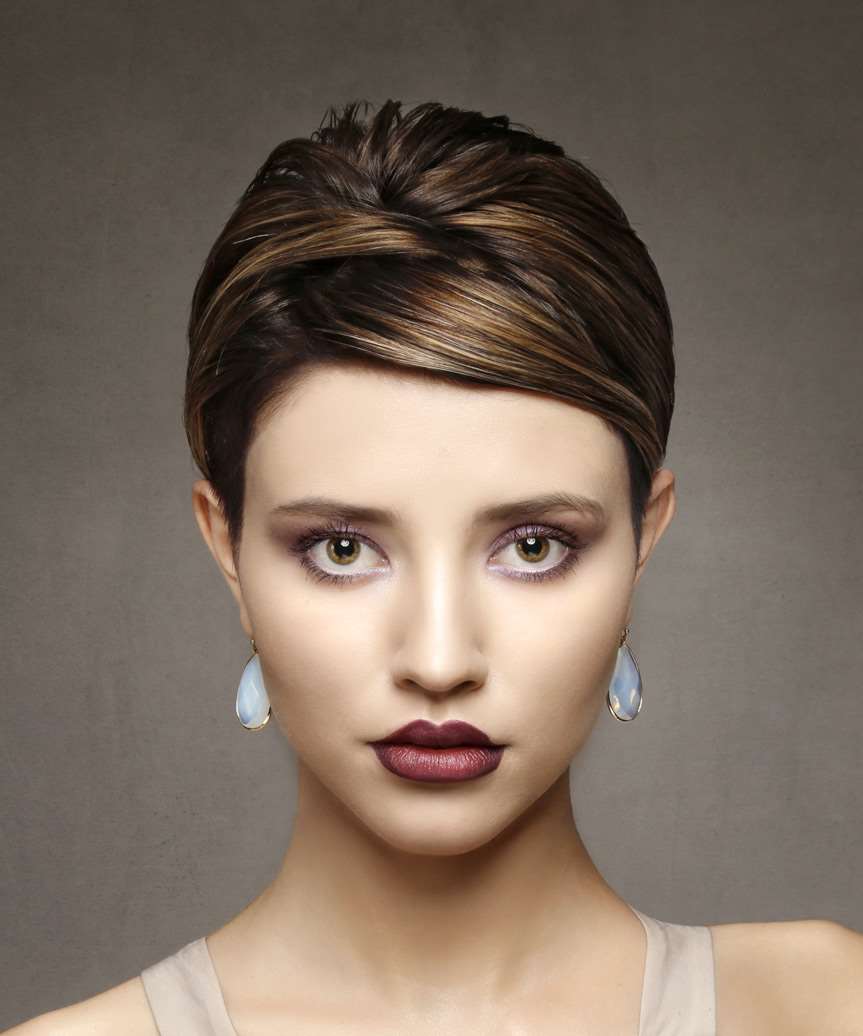 Our model creates her bouffant on her super short hairstyle with lovely results. The bouffant at the crown gives her 'do height and volume while the zig-zag part creates some drama in the front. The back is slicked down for a stunning finish. This style can be created be backcombing the crown of the head for volume and styling the rest of the hair in place with a smooh and sleek feel.
Melora Hardin goes for the bouffant look here as well, but she has also swept her bangs back for a super chic finish. This high-volume look is ideal for a formal evening event where ultra glamorous looks are preferred! To get this look simply blow dry the hair towards the back of the head, tease the roots at the crown and then sculpt it into a smooth shape. Intense hold hairspray is a must!
Ringlets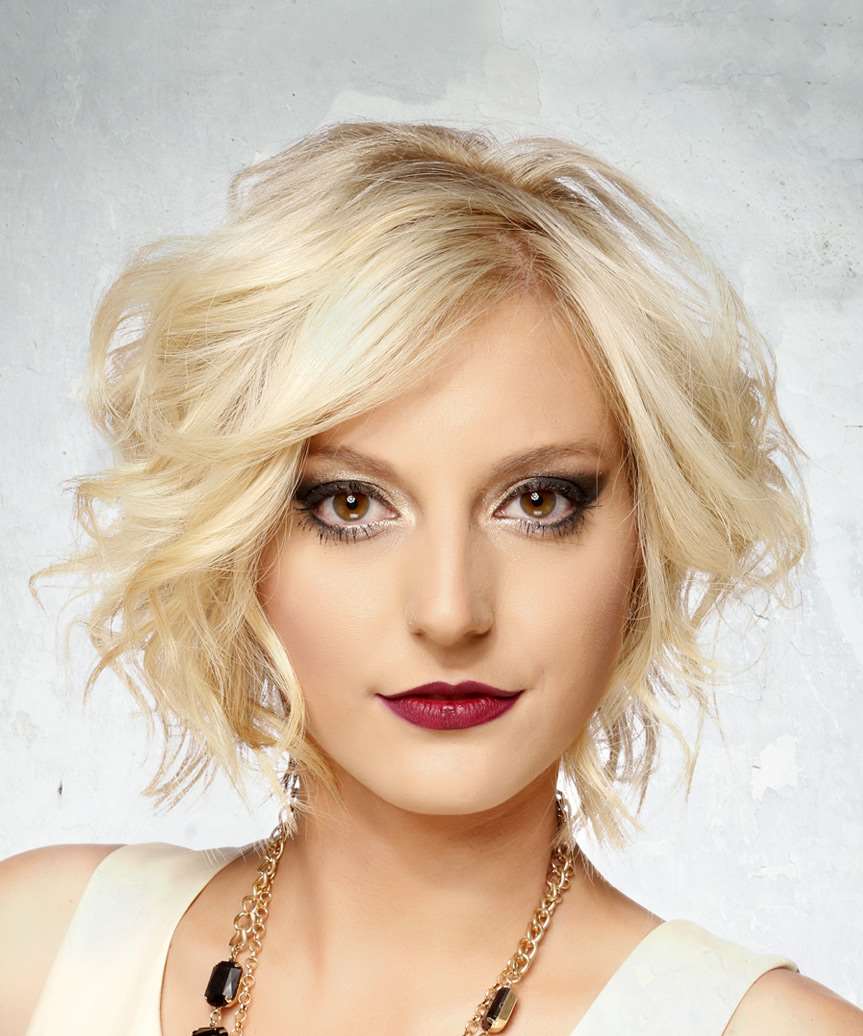 Of course, adding ringlets to a short hairstyle can instantly dress it up for a night out. Here, our model looks gorgeous in a platinum blonde bob that has loads of volume thanks to the loose curls throughout. This look can be created by using a curling iron to create sections of curls and then piecing them out with the fingers and spraying in place.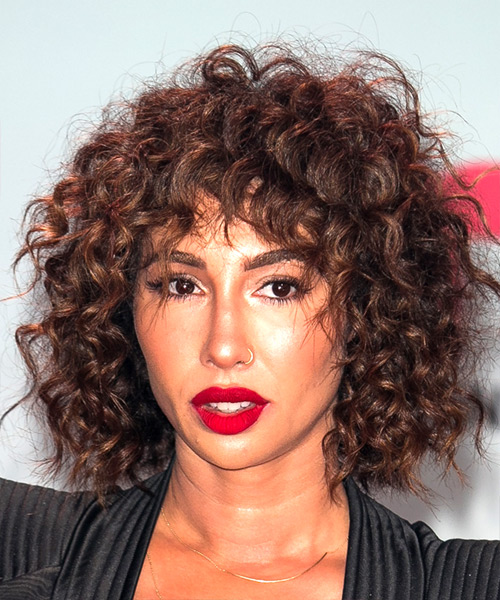 Of course, if you have naturally curly short hair you can just let it do its thing like Jackie Cruz has done here. Adding some shine serum and curling creme for a silky finish will get your natural curls ready for an evening look, which you can further enhance with a stunning evening makeup palette (think red lips like Jackie!), some statement jewelery and of course your evening outfit.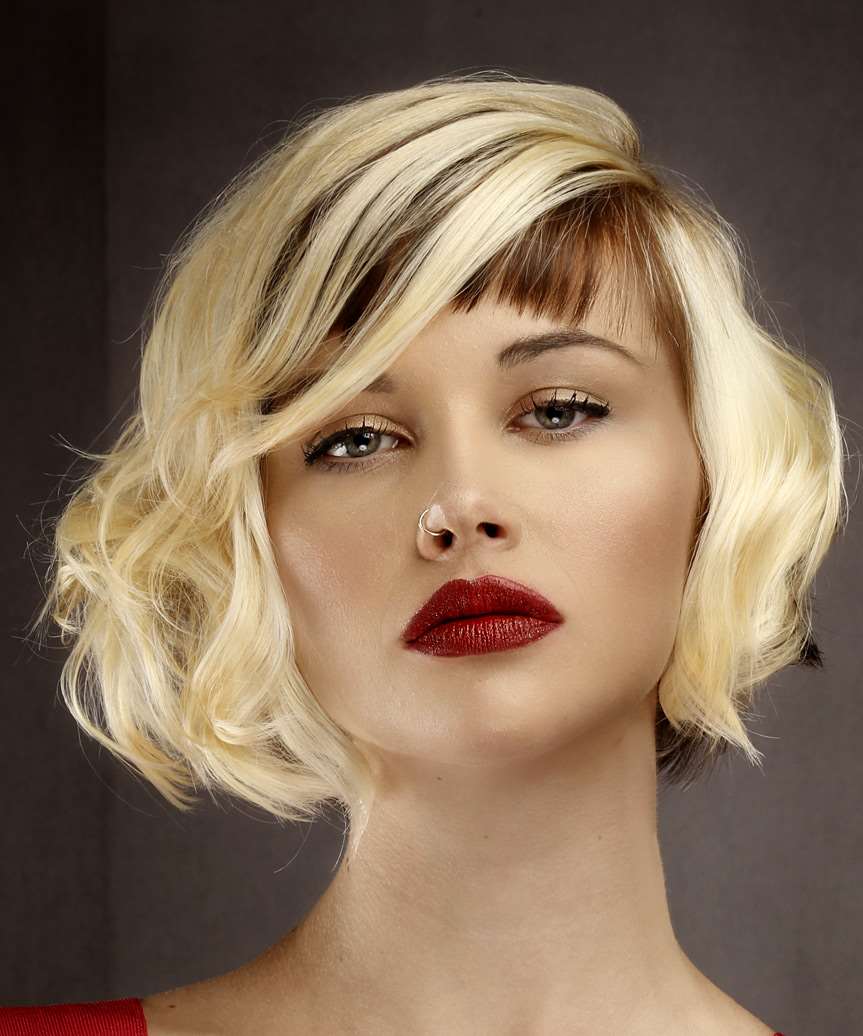 Ringlets look great on short hairstyles with bangs too, as our model demonstrates here. Her two-tone hairstyle is enhanced with these soft curls that she has separated for extra body. The two-tone color combo gives her look some extra edge and a youthful, modern vibe.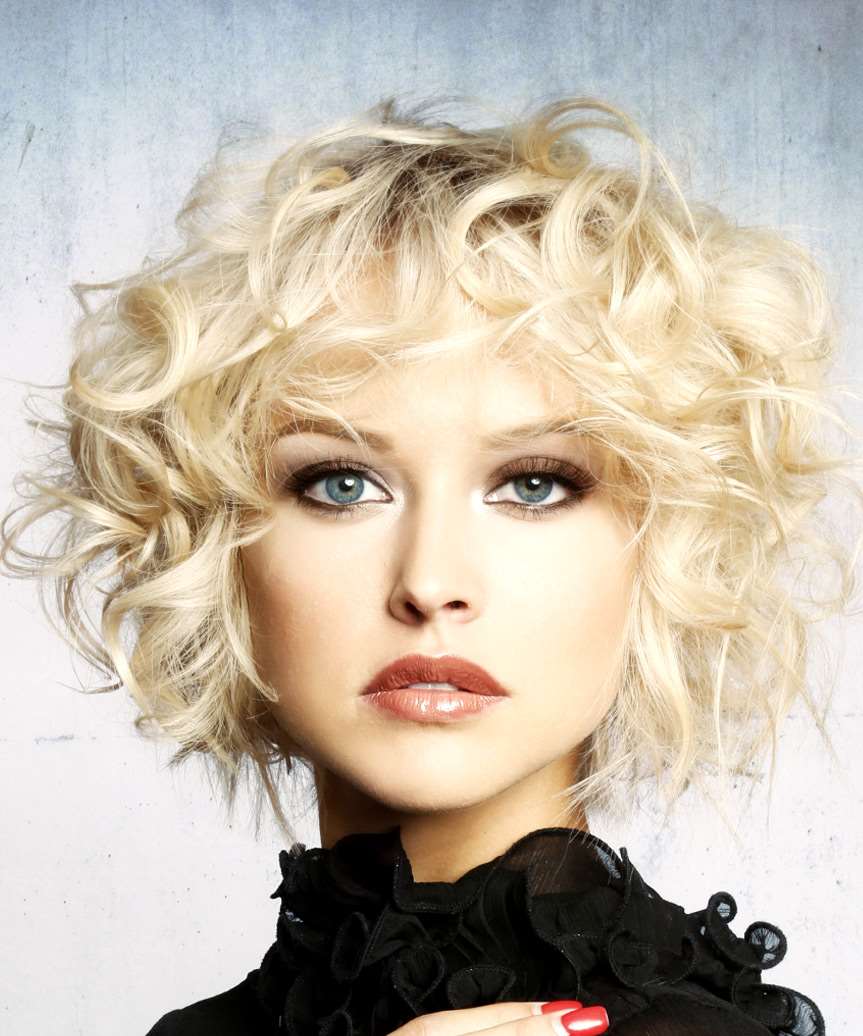 For even more texture and body, go for ultra-teased curls all over like our model is demonstrating here. Women with fine hair will benefit from this look the most, which pumps up the volume from root to tip thanks to the ringlets throughout this layered 'do. Use smaller sections of hair for lighter, more texturized curls, then tease them out and spray in place. This 'do will work without without bangs.
Vintage Waves and Curls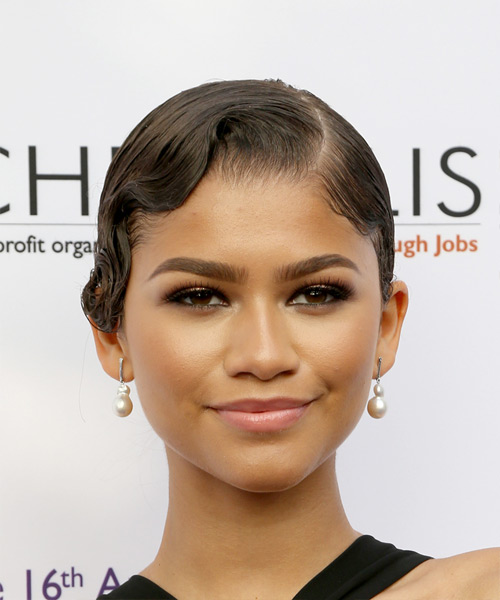 Short hair is ideal for pulling off formal hairstyles from the past. A popular option is the classic finger waves that were mad so popular in the Twenties. Here, Zendaya Coleman goes for a deep side part and gelled finger waves at the front. The rest of her hair has been slicked back towards the nape for a sleek look. Zendaya has added a bun hairpiece at the nape which is an option if you want to appear to have longer hair!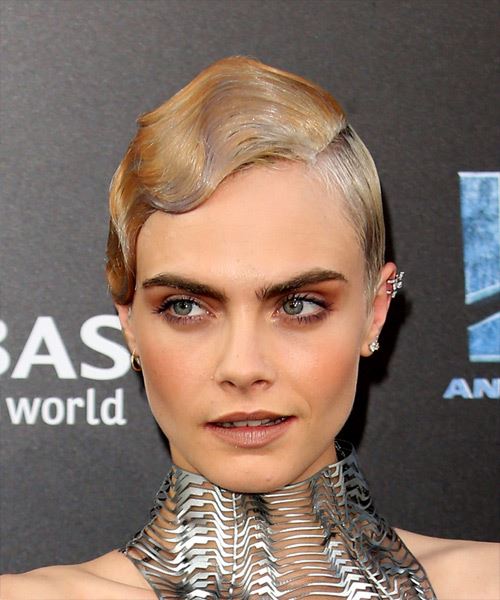 Cara Delevingne takes the Twenties look one step further and combines it with a futuristic feel by adding violet highlights and pairing it with a metallic dress. The finger waves in front give her a classy look while the rest of her look is thoroughly modern. Try this style mash-up on your next evening out!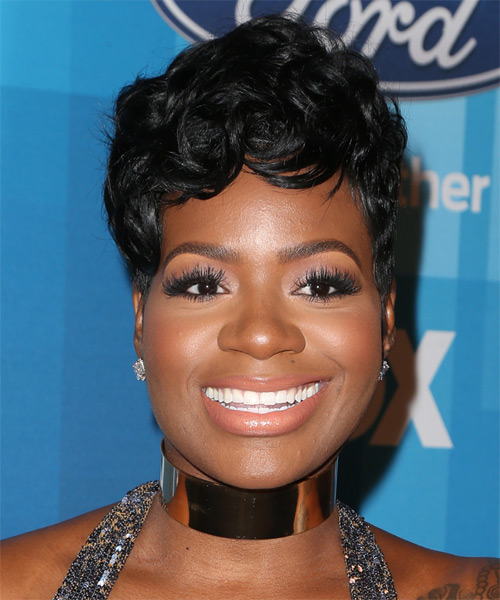 Turn back time to the Sixties with this short formal hairstyle as seen on Fantasia Barrino. The short curls have been styled with loads of volume at the crown and give Fantasia a super sweet, swinging Sixties vibe. Pair this 'do with an A-line dress and high boots for your next night out!
Need more ideas and inspiration? Check out these videos: