If you have naturally wavy hair, consider yourself lucky! Your hair benefits from having natural volume and texture while still being relatively easy to style. This is especially true when it comes to short hairstyles. Wavy hair looks great in both layered and blunt cuts and can pull off wash-and-go hairstyles with ease.

The type of short hairstyle that your wavy hair will look best in will depend on your face shape, hair density and your overall look. There are, however, some styles that generally work well across the board for all face shapes and hair types such as: the layered bob, the blunt bob, the shag cut and the pixie cut. Keep in mind- your short, wavy hairstyle will need some customized touches from your stylist as well to make it just right for your individual look.

Below are some of the hottest looks for short, wavy hair that you may want to try out. But first, remember to click on the photo and try it on!


Layered Bob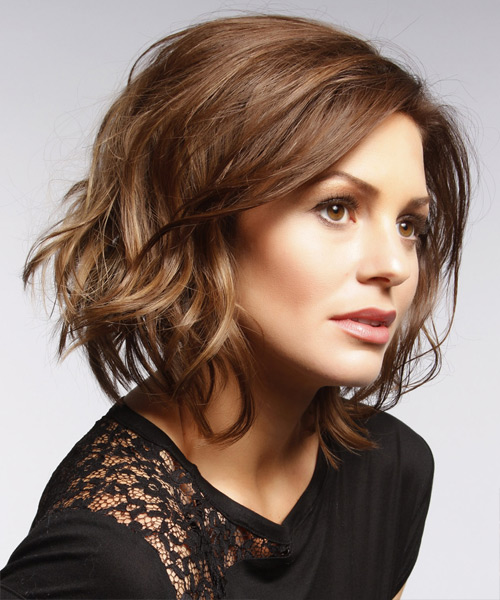 This easy short hairstyle, looks chic and modern, plus it's a true "wash and go" style which is perfect for women who like to get ready in a flash. Our model shows how effortlessly stylish this haircut can look down, but it also has enough length to be worn back for a change. Ask your hairstylist for a graduated bob hairstyle with lots of layers and texture throughout to make the most of the volume in your hair. Our model works this cut with a side hair part which looks fantastic. If you have a shorter fringe, get it cut on an angle to the side to maintain the edgy look.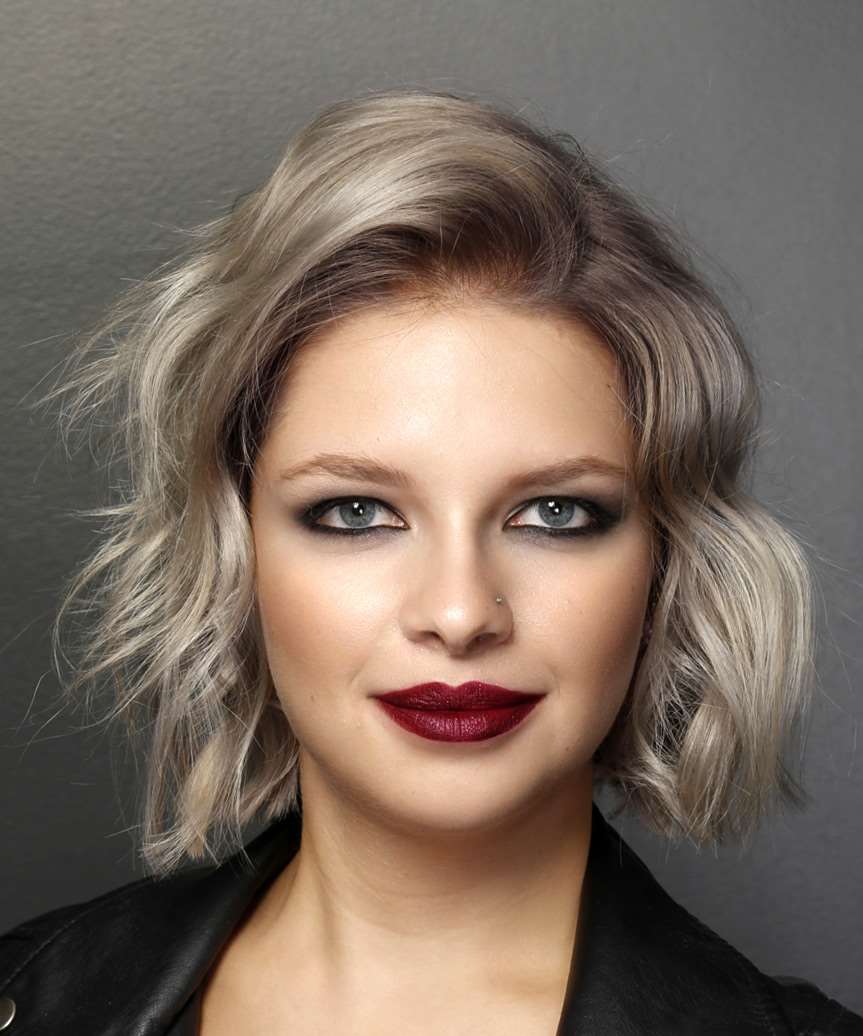 Our model wears a super trendy look here with her smoky blonde graduated bob that has been layered throughout the lengths and ends for shape. The windblown finish and flipped over part gives her hair an edgy feel, while volumizing her fine hair texture.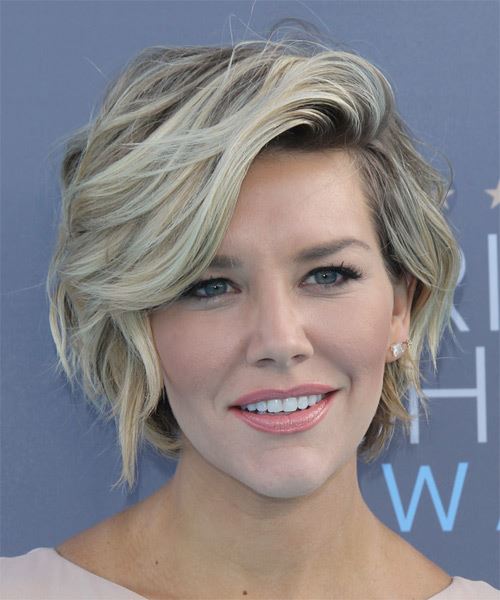 Charissa Thompson models a gorgeous layered bob hairstyle here that is ideal for wavy hair. Her deep side part and flipped over bangs give her 'do a cool, casual windblown look while the layers throughout create texture all over. Paired with her ultra blonde hair color, this hairstyle is 100% beach-chic!



Blunt Bob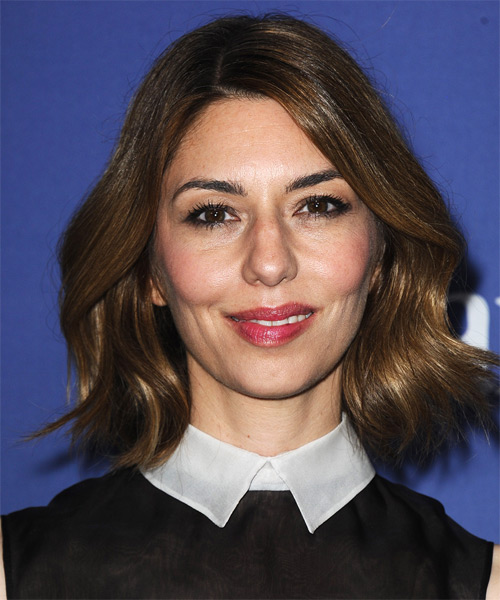 Sofia Coppola flaunts her signature wavy bob here, showing how good this 'do can look for a formal occasion. This bob features a uniform length and blunt ends to give Sofia's hair a thick and healthy appearance, while her waves have been brushed through and fanned out for a sleek yet voluminous finish. This hairstyle can be wash-and-go for casual occasions, while a curling iron can be used to perfect the hair's natural waves for more fancy events.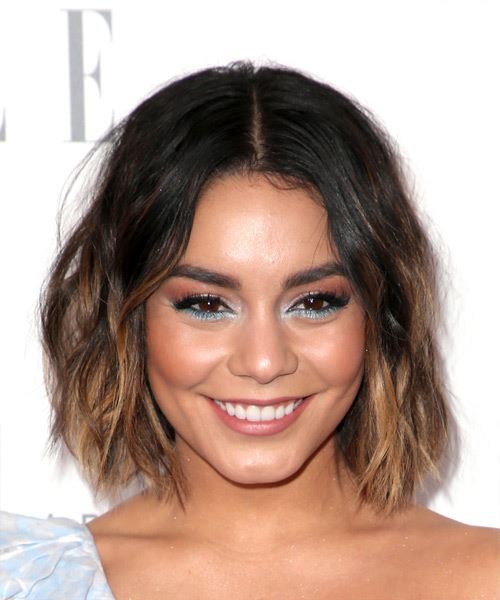 Vanessa Hudgens goes for a simple blunt bob and center part here to make her wavy locks stand out. This is a great option for ladies who want a low-maintenance hairstyle that will look trendy and modern. Vanessa has added a stylish touch to her locks by adding caramel blonde tips to the front and sides.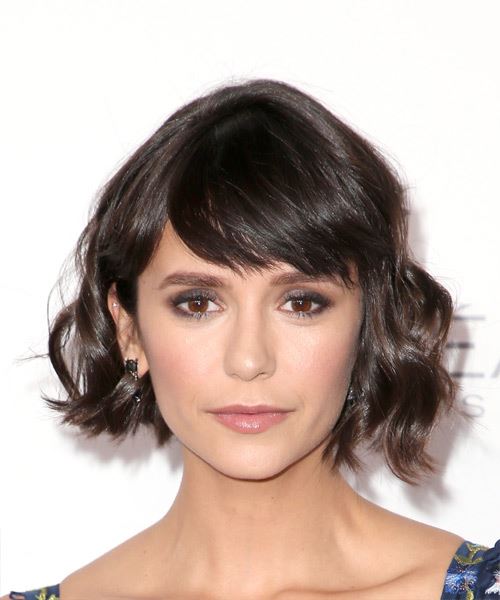 Nina Dobrev creates a feminine look here with her short, blunt bob that features a side swept fringe. This haircut is ideal for fine to medium locks that would benefit from a thicker appearance. This cut looks great with a blunt fringe, side-swept layered fringe (as seen here) or with a grown out fringe--the choice is yours!
Shag Cut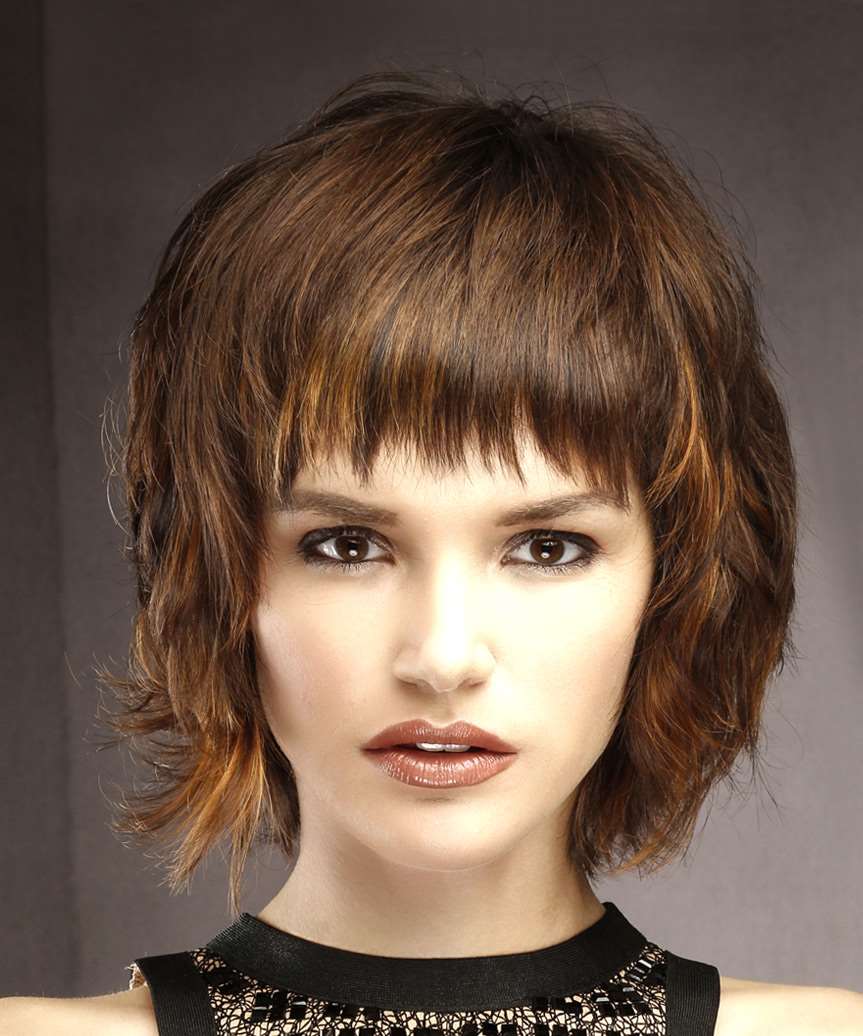 This shag cut is ideal for thick, wavy hair. Our model's locks have been layered all over with a layered fringe cut across the forehead for a fashionable and stylish finish. This hairstyle is great for removing heavy bulk from wavy hair and only needs some styling product pinched throughout to sculpt it into place.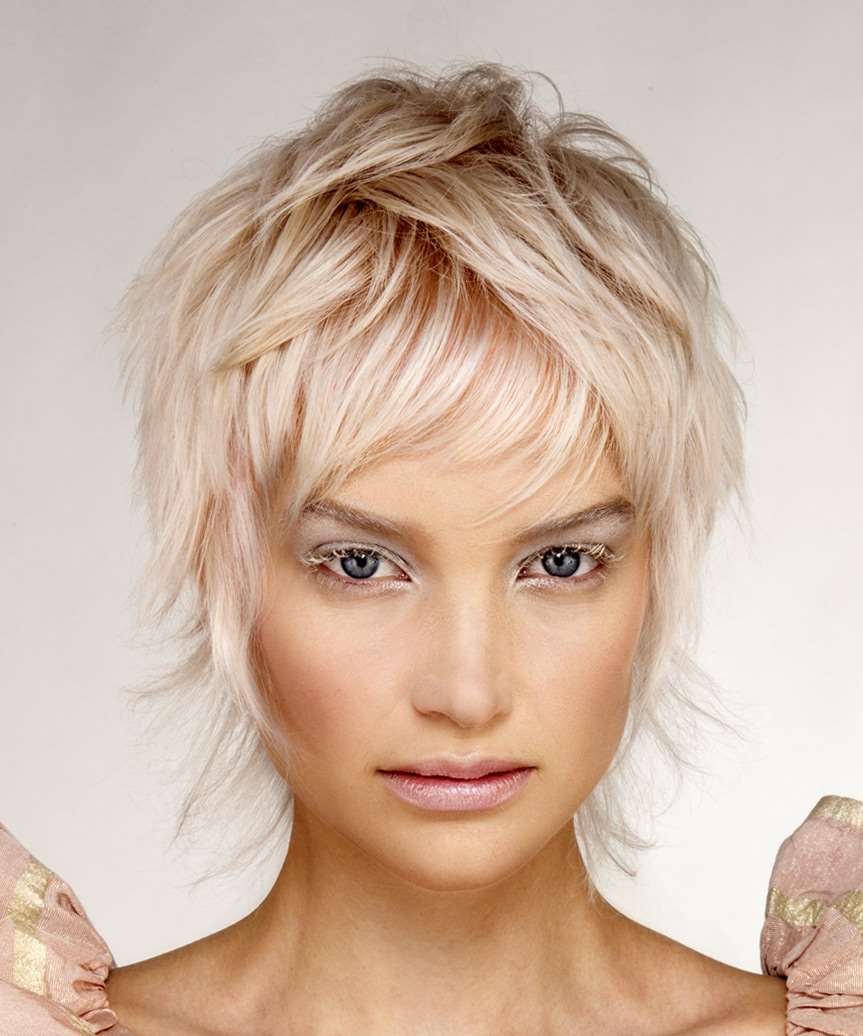 For wavy fine hair, shag cuts work well to add volume and texture all over as demonstrated on our model here. Her fine locks are transformed from flat to fab with this shag cut that frames her face and adds softness to her look. Pairing it up with this fabulous ice blonde-rose pink tone gives her an uber-stylish and modern look.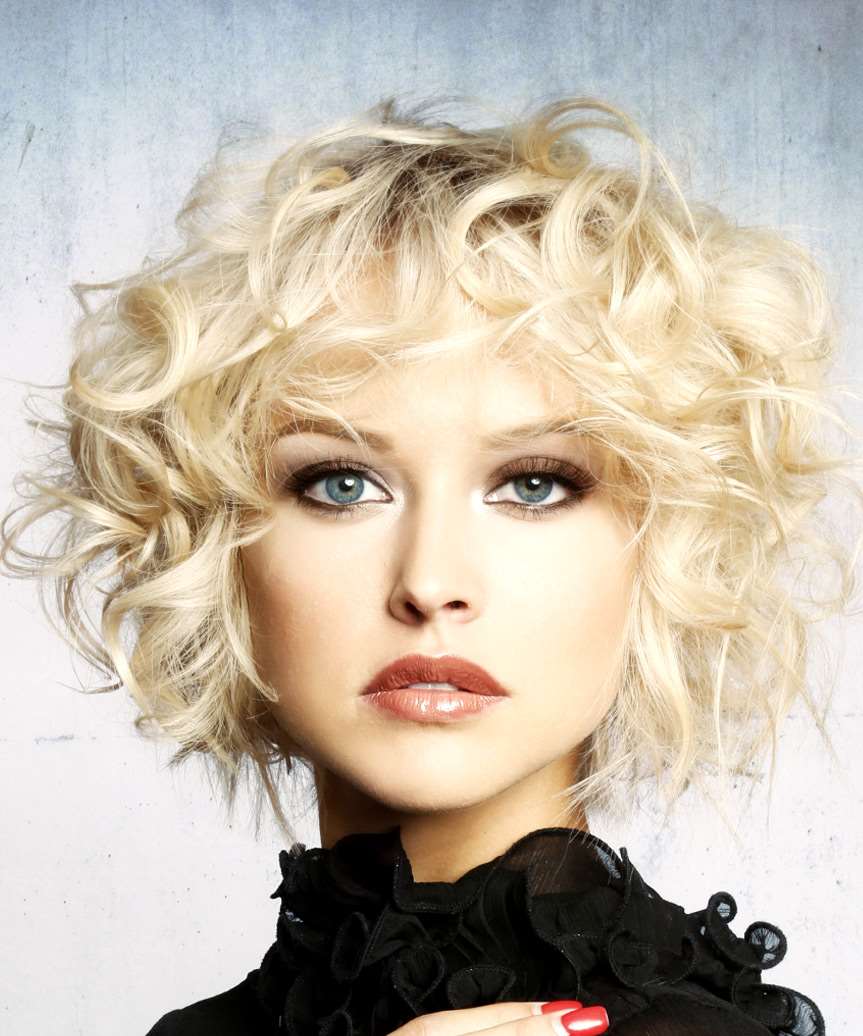 This shag look is perfect for framing long face shapes and also for pumping up the volume in fine to medium hair types. Our model has layers all over to create a rounded silhouette, which is enhanced by her natural waves doing their thing while curls have been added with a curling iron for more texture. This textured style is ideal for formal events where a head-turning look is desired!
Pixie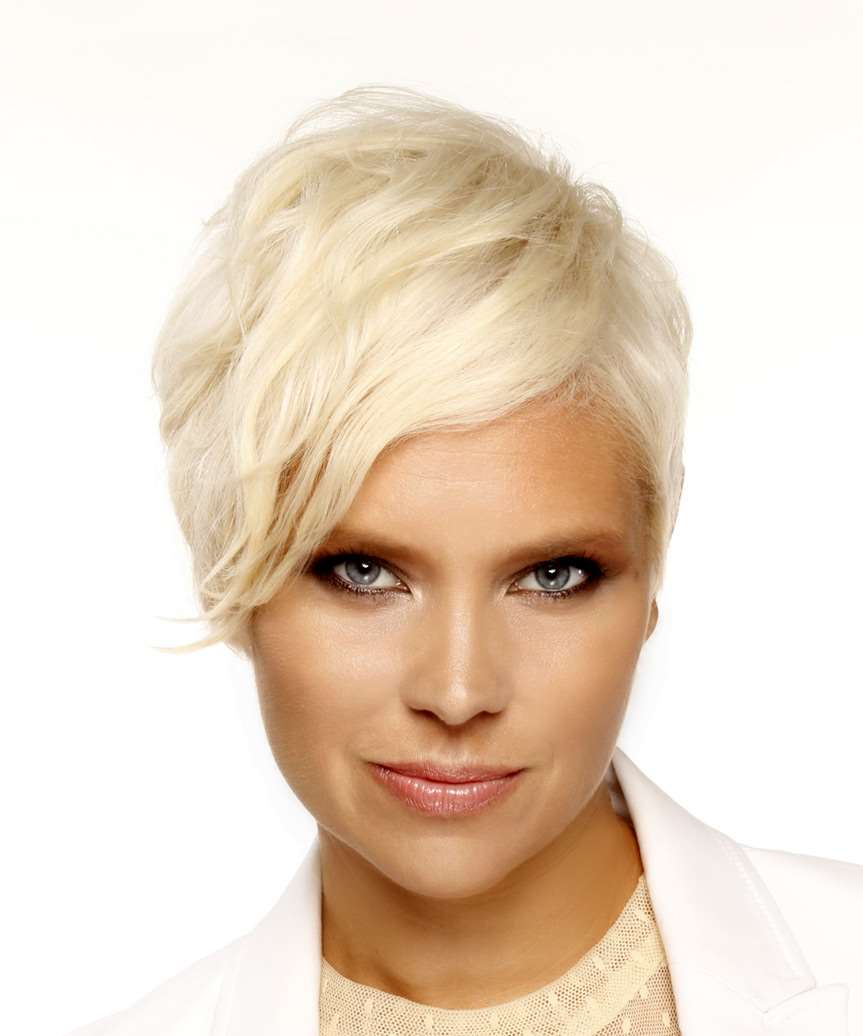 Wavy, fine hair will look especially good in a pixie cut like the one seen here. This hairstyle maintains a sleek and chic appearance on the back and sides while the longer top layers show off the hair's natural wave and texture. This hairstyle looks fabulous with a side-swept fringe.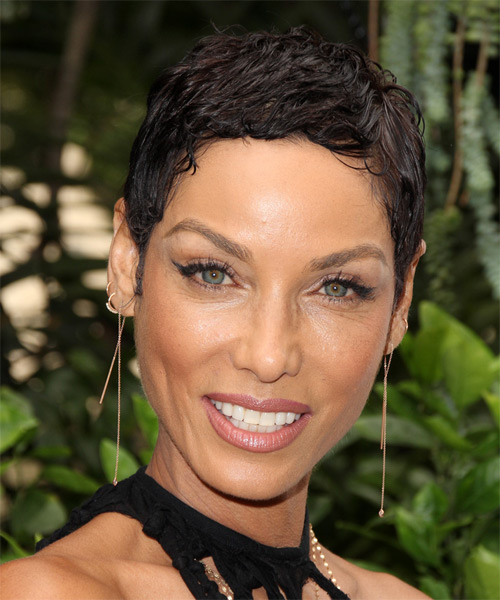 Wavy locks also look great in super short pixies, such as the one seen here on Nicole Murphy. This hairstyle is the ultimate wash and go 'do that requires virtually no styling, but will always look chic and modern. This pixie cut is ideal for women who want their face to take center stage, and for those who want to exude confidence and class.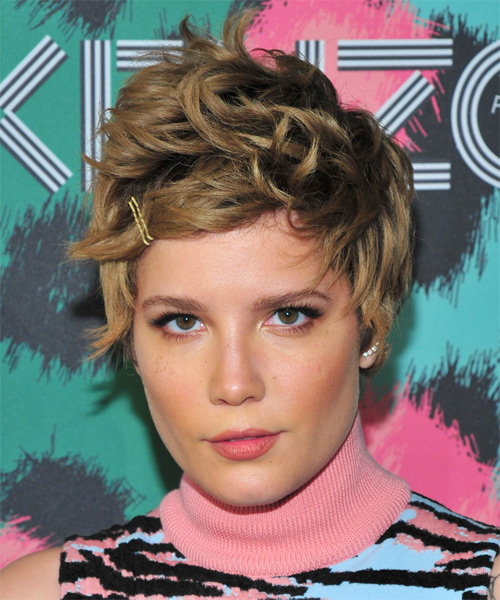 Thick, wavy hair will do well in pixie cuts too, as demonstrated here on Halsey. Her locks have been styled up and twisted out for tons of texture and volume at the crown while the sides and back are styled naturally. This haircut is ideal for women with thick and wavy or coarse hair that crave an easy-to-manage 'do.
Need More Style Ideas for Short Wavy Hair?
These are just a few ideas for short, wavy hairstyles to get you on your way. There are hundreds more to try on at thehairstyler.com to help you find your perfect hairstyle.

If you already have one of these short and wavy hairstyles then you may be interested in learning some styling tips and techniques. Check out these helpful video tutorials to learn more about styling your short and wavy locks!