If you read our 2014 Spring/Summer Trend articles, you will know that ultra edgy 'dos are bang on trend this season. And, when it comes to color there is no doubt that this season, it's gotta be bold! One color that is on fire this season is icy white, Nordic blonde. This hair color is one of the must-have shades this season but rather than subtle white blonde highlights, it should be a dramatic, all-over color. If you have this hair color or want to flaunt this icy white shade, check out these latest hairstyles for some new ways to wear white blonde hair.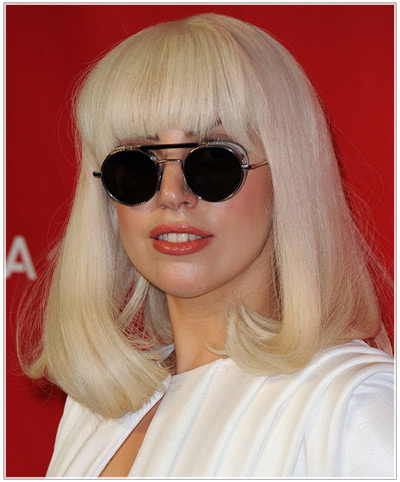 Lady Gaga loves her hair bright and white! Her latest hairdo may be a wig but it could also be achieved on her real hair. The sharp cut and unnaturally light color gives Lady G an "undercover spy" look, like she is trying to disguise herself…which she probably is! But for the rest of us 'normal' people, this haircut and color looks fashion-forward, and a little bit kooky. So if that's what you are into, give this hairdo a try!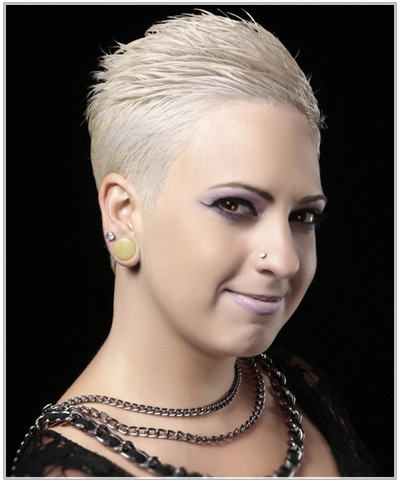 Here, our model is combining two edgy trends with her androgynous hairdo and her white blonde color. This is a great haircut for women who like to stand out and have an edgy sense of style. The hair has been shaved on the back and sides while the longer layers on top have been styled straight back off the face. Styling wax has been used to create a spiky effect adding even more 'tough chick' feel to this hairstyle. This is a great way to show off your icy white hair if you like a low maintenance cut and are looking for an alternative hairstyle. Just be warned that your roots will show very quickly with this hairstyle!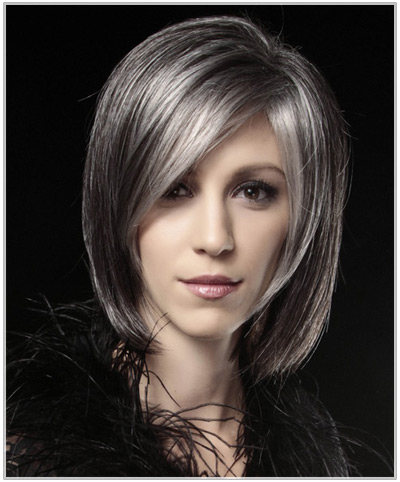 Ok, so this isn't exactly an icy white shade, but nonetheless this is a super cool hair color! Our model looks futuristic with this two–toned bob. At first glance, this hair color looks like a shiny gunmetal shade but in reality it is made up of white blonde highlights blended in with ash black. This is one hairstyle that is for women who are confident and want to be different from the masses- after all it takes a certain kind of flair to pull off metallic silver hair! Our model has kept the cut conservative- a simple layered bob- to keep the focus on her color. If you want a head-turning look with elements of blonde and black, then this look is definitely for you!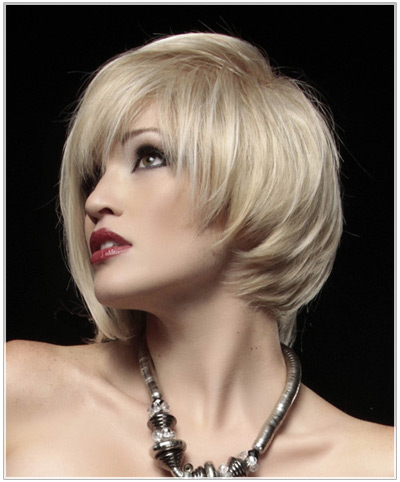 Finally, here is a softly layered asymmetrical cut that looks fabulous with white blonde hair. This cut is great for women who like lots of layers to frame their face, especially some bang coverage. This hairstyle is jaw length on one side and up to the ear on the other. This asymmetrical effect will instantly give you a fashion-forward look, especially if you pair it with an eye-skimming fringe like our model.
As you can see, white blonde hair looks fabulous in many different styles and can look oh-so-chic with the right cut. This is a head-turning shade though so regardless of what hairstyle you choose to rock, wear it with confidence!