There's nothing more appealing than a big hairstyle change, and going short is one of the most popular ways to really give your look a huge makeover.
As with any hairstyle change, however, there are pros and cons that need to be considered before making any final decisions. So, to help you decide if a short hairstyle is for you, we've put together some short hair pros and cons.
Short Hair Pros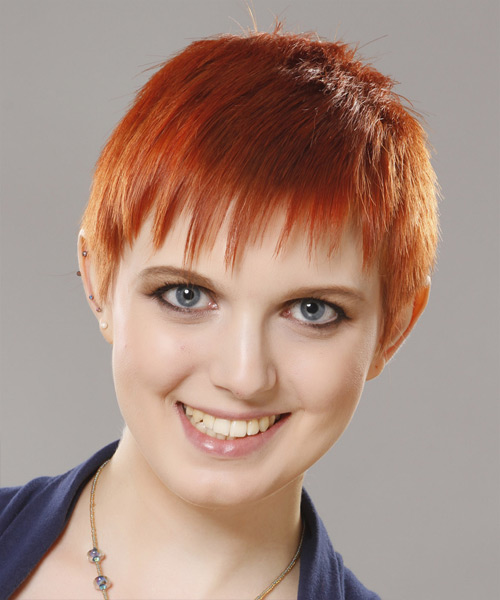 Short hair can be very quick to style.

It's great for warmer weather and will keep you cool during summer and spring. Just imagine yourself hitting the beach with a chic, short summer hairstyle!

Depending on your cut, it's like having two looks in one. Styling your hair back gives you a super short look, while forward or on the side will give you a completely different look and feel.

A solid hair color looks really great on short hair and gets the chance to make a statement. This makes it perfect for those who love bold colors, such as a black hair color or a red hair color.

If you've had long hair for years and really want to make a big change then short hair will most certainly give your look a dramatic boost.

Short hair is more attention grabbing than longer hair so it's ideal for those who like to make an impression.

Short hair keeps your hair strands off your face, which is handy when performing certain tasks or when you're out in the elements.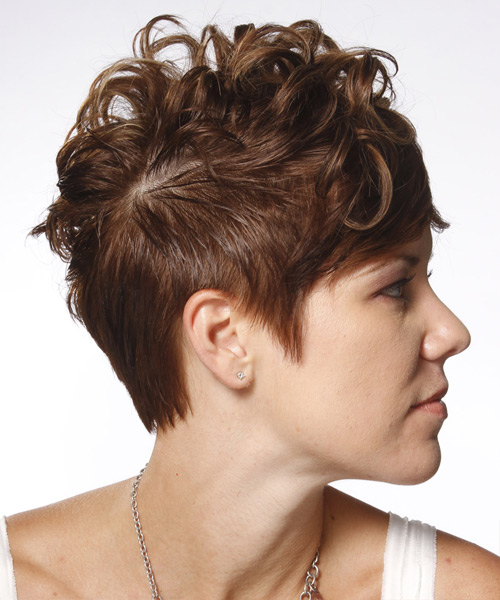 A short 'do is easy to brush and manage.

You'll save money with shorter hair as it doesn't require as much hair styling product or shampoo and conditioner as longer locks.

Having shorter hair means less heat styling, which cuts down on hair damage.

Short hair is very wash-and-wear and dries much quicker that longer hair, which could save you valuable styling minutes in the morning.

Short hair is healthier than long hair. Short hair shows off the hair closest to your roots, which is new and healthy, whereas longer strands of hair have been exposed to the elements, hair straighteners, blow-dryers and everyday wear and tear. The shorter your hair, the healthier it is.
Short Hair Cons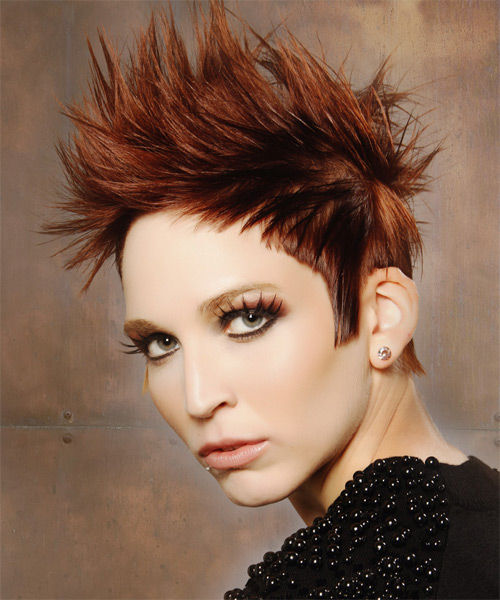 When it comes to having a bad hair day, or when you have no time to wash your hair, you can't just pull short hair back into a ponytail.

Having shorter hair does make it harder (but not always impossible) to create a feminine look.

Short hair isn't as versatile as other hair lengths.

Really funky short crops realistically only suit those with petite features and oval face shapes.

If you don't like it you may have to wait a long time before growing your hair into a different style.

Even with a mini straightening iron or a small barreled curling iron it can be hard to straighten or curl short hair.

Going short means a change in your hair routine, and depending on your cut, time learning how to manage and style your new length - which may not be as easy as you think.

If you've got any cowlicks then going shorter could make them harder to control as there is less weight in your locks.

Short hair isn't very winter friendly.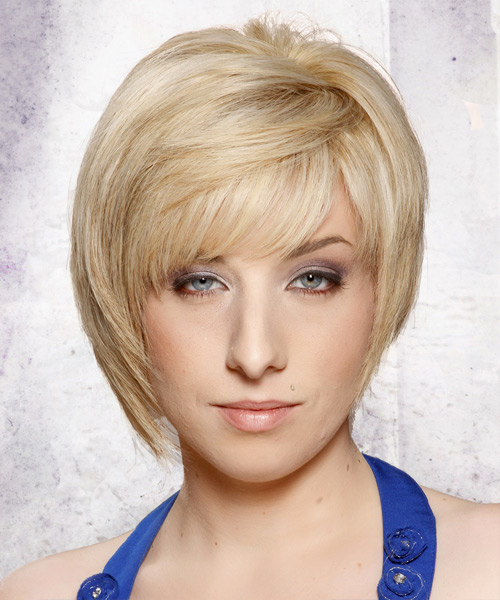 Some curly hair textures just don't react well to the lightness and freedom of shorter hair strands and can become puffy and unruly.

Some short haircuts need to be styled every day just to look reasonable, and you may even have to start washing your hair every day just to clear out the increased styling product build up.

You'll need more frequent trims at the hair salon, every 4 to 6 weeks, depending on the style and how fast your hair grows.
Ultimately, the decision to go short is up to you, we just recommend that you keep these pros and cons in mind, do your research first, make sure a short hairdo is going to suit you (try uploading your photo to see firsthand) and that you're emotionally ready for the change.
For some short hairstyle ideas, take a look at our range of virtual hairstyles today!