Adding layers to your hair is an easy way to get movement into strands and take the shape and look of your locks to a new level. While layering can work wonders for some hair types, for others the results are less than impressive. This is mainly due to layering being more ideally suited to certain hair textures and elasticities. To find out if layered hair is the right option for you, take a look at this advice before stepping into the salon.
Hair Texture: Coarse, Medium, Fine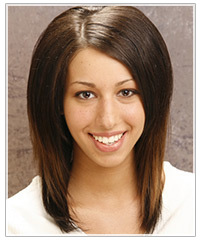 Everyone's hair texture falls into one of three categories: coarse, medium and fine. If you're not sure what your texture is, try our hair texture consultation or consult your hairstylist. While all textures can be layered, some will work better with layers than others, and the type of layering used can also make or break your look.
In a nutshell, the hair texture that will get the most benefit out of layers is coarse. Medium hair types are second best, while fine hair is the least suited.
As mentioned, the successfulness of your layered look will also depend on the type of layering applied to your hair texture. For example, even though coarse hair will respond best to layering, if it is layered incorrectly then the finished result could be a choppy mess. The same goes for fine hair. Under heavy layering it will look even thinner and wispier than normal, but with the right type of layers, it will have more volume, look thicker and gain movement.

Best Texture: Coarse
Hair Elasticity: Straight, Wavy, Curly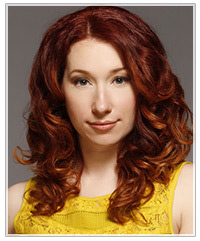 When it comes to taming the elasticity of your hair, straight and wavy locks will benefit the most from some added layering. Those with wavy hair should see their natural texture and shape enhanced with the help of layers. Those with straight hair (provided it's not extremely fine or thin) can expect to see their locks brought to life with layers in the right areas.
While curly hair can also be layered, it's at risk of ending up in a triangle-esq shape if the wrong layers are added. To get the best results for curly hair, find a hairdresser who specializes in curly hair that can assess your natural elasticity and add layers to suit.

Best Elasticity: Straight and Wavy