Adding layers to your hairstyle can give you versatile new styling options and even help you to get things like unruly curls under control. Layered hairstyles also look fabulous while adding movement and shape to all hair types, and can transform the way your hair looks in an instant. Layers are not one-size-fits-all though, depending on your hair type and thickness you will want to adjust your layered hairstyle so that it is just right for you. Before we take a look at some of the best layered hairstyles for all hair types, let's go over the layering lingo you'll need to know for your next visit to your hairstylist.

Short vs. Long
Short layers start high up on the head and give a textured finish. These are ideal for short, rounded hairstyle shapes.
Long layers are cut throughout the ends and add movement and shape to medium or long hair.

Choppy/Jagged vs. Wispy/Smooth
Choppy/jagged layers give a geometric look that is ideal for making fine hair appear thicker.
Wispy/smooth or cascading layers will be less noticeable and will add finesse or softness to a cut. These are ideal for removing bulk from thick hair and taming wavy/curly hair.

Other Layer Types
Face-framing layers are just that! Layers that start around the cheeks or jaw and cascade down in the front, creating a gorgeous frame for your visage.
Textured or Shag layers remove bulk from the hair and adds texture all over, from root to tip.

Now, the fun part--let's take a look at the best layered hairstyles and find out which one is right for you!
Short Layers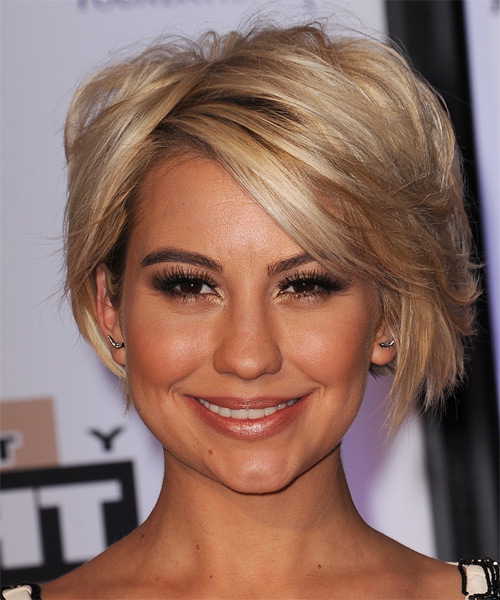 Chelsea Kane amps up the volume in her short 'do with these layers. The ends are kept blunt to add thickness and volume throughout her fine locks while the short layers giver her hair texture and definition. These layers are ideal for asymmetrical or choppy short 'dos like Chelsea's.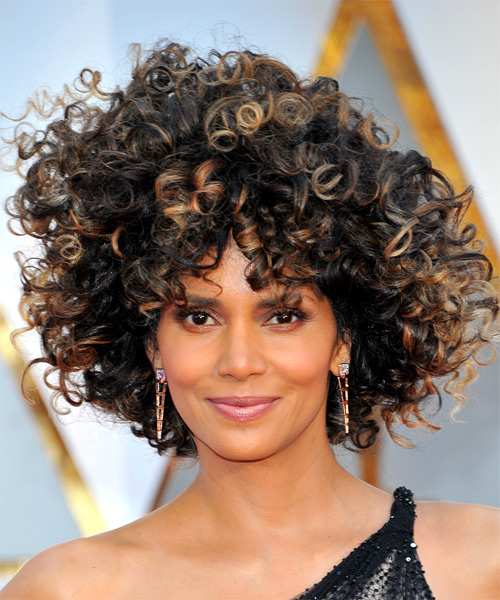 Halle Berry's short layers transforms her curly locks into a gorgeous, high volume 'do that is full of texture and shape. These layers are ideal for creating a rounded shape in naturally curly hair that brings the focus front and center.


Short layers are great for showing off color in short hair as well. Our model's locks look stunning here with her short layers adding texture while showing off her fiery red locks with shocks of platinum blonde.
Long Layers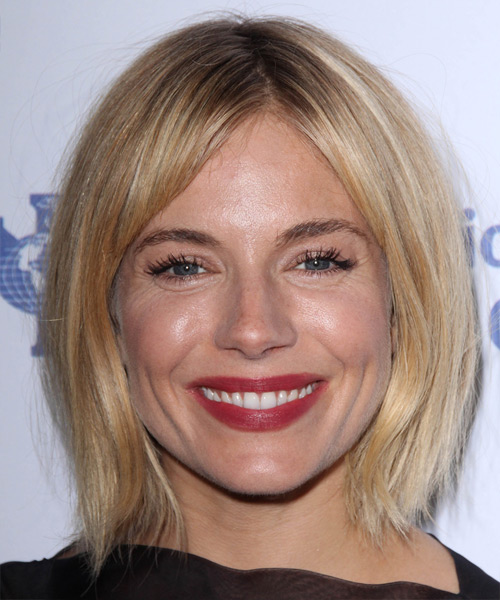 Sienna Miller rocks long layers on her medium-length bob with fabulous results. Her straight, medium-fine hair is cut into a bob that would have a triangular shape, but thanks to the long layers her hair has a nicely rounded shape with a slight flick in the ends instead. Long layers like this will give a bob a smooth, sculpted shape that is oh-so-chic.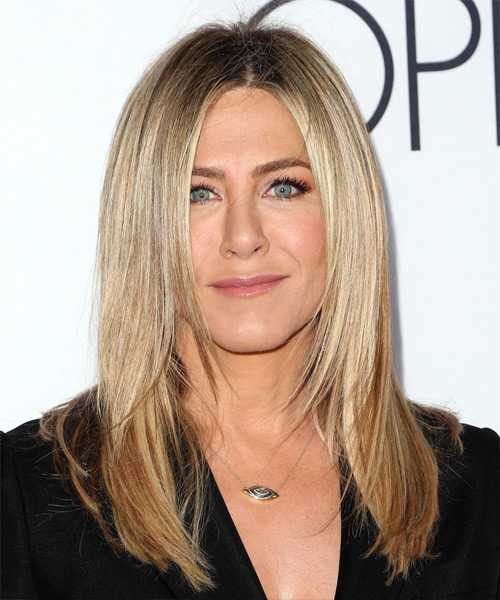 Jennifer Aniston has always been a fan of long layers, which is ideal for softening up her heavy jaw line while adding movement to her straight locks. Subtle long layers through the lengths and ends give her 'do a classic shape and timeless elegance.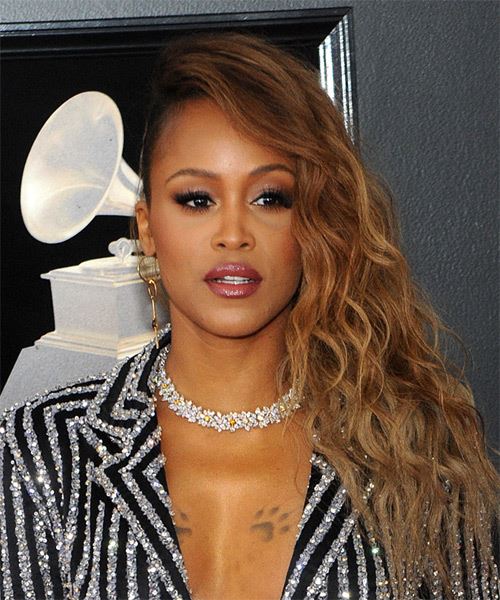 Eve's long layers add dimension and shape to her long wavy locks to create a sexy cascading effect. Subtle layering through the ends allow Eve's natural curls and waves to do their thing while refining the shape and removing bulk.
Choppy/Jagged


Choppy/jagged layers can remove bulk from short and curly hair while creating a stunning shape, as seen here. This results in a high-volume 'do that is ideal for hair with natural texture and thickness.


Our model goes for an asymmetrical cut with jagged layers for a fabulous result. This medium length hairstyle is full of texture and shape thanks to the jagged layers throughout. They also create dimension and remove heavy lines in her straight hair.
Wispy/Smooth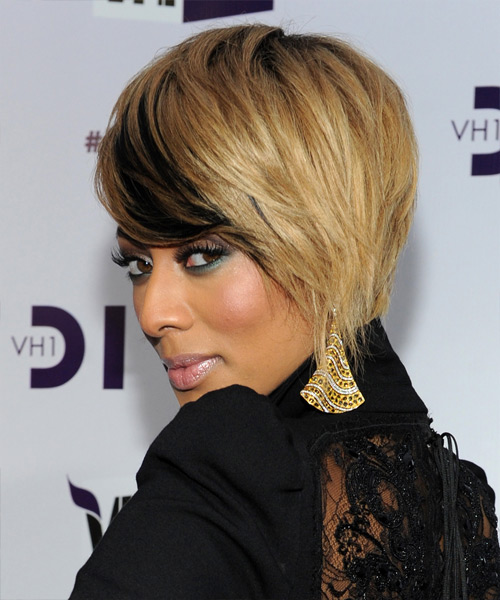 Keri Hilson flaunts wispy layers in her short layered hairstyle with stunning results. Wispy layers in short hair will create a smooth yet structured shape that will add a chic and sophisticated finish. Smooth layers like Keri's will also shape unruly hair into place.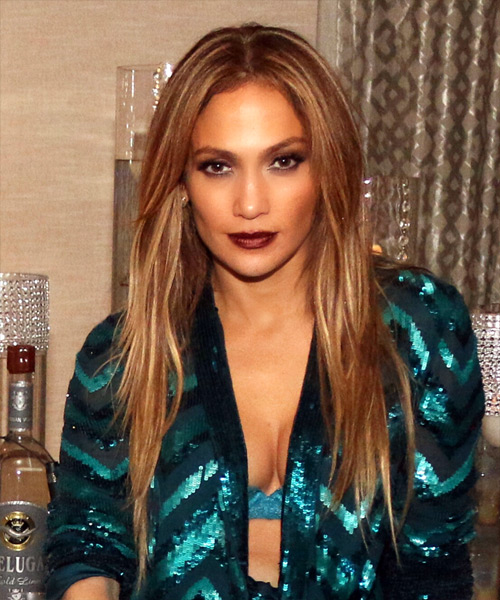 Jennifer Lopez's long locks have smooth layers throughout the lengths and ends for movement and shape. She has added some shorter layers around her cheeks for extra definition, with all of them blending flawlessly for a sleek look.
Face-Framing Layers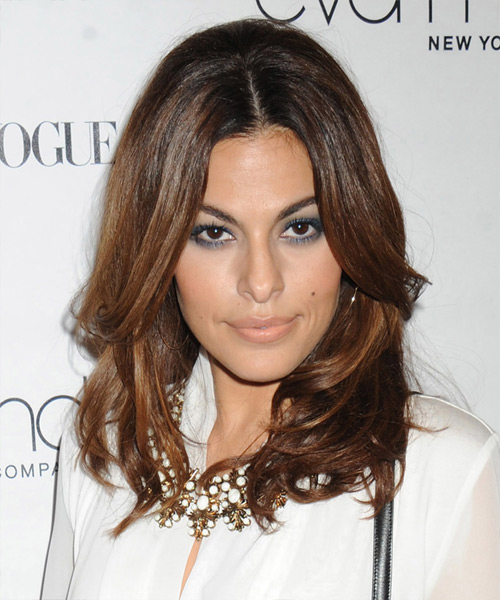 Eva Mendes adds face-framing layers to her medium length bob for an instant style transformation. This otherwise plain hairstyle benefits from the thick face-framing layers that hug Eva's chin and add a sexy cascading effect in the front. Style them outwards like Eva has done here to flatter angular or square jaw lines.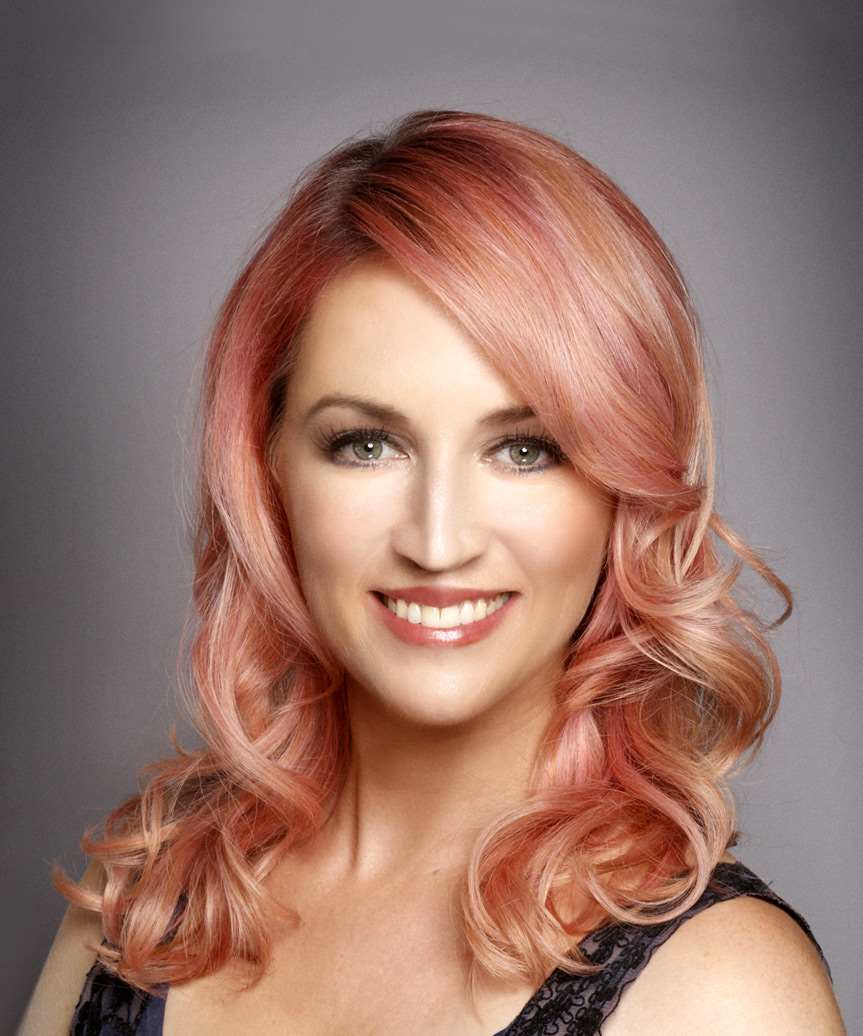 Medium hair looks fabulous with face framing layers too, as our model demonstrates here. Paired with a side part, these layers giver her a soft finish while showing off her facial features nicely.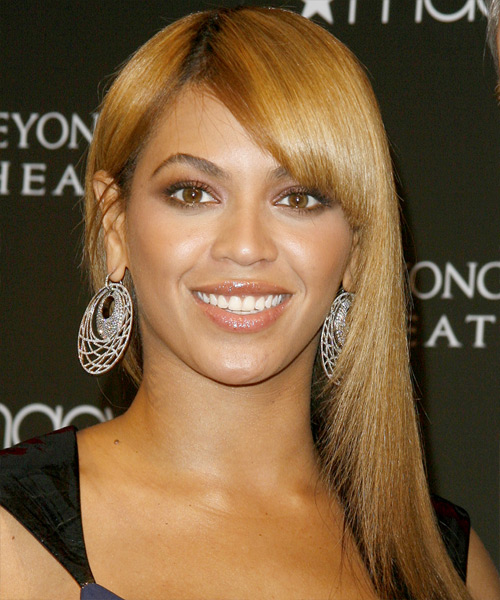 Beyonce goes for a jagged side-swept fringe and face-framing layers here which shows off her sleek, straight locks beautifully. Her face-framing layers are smooth rather than jagged cut for a sophisticated finish.
Textured or Shag Layers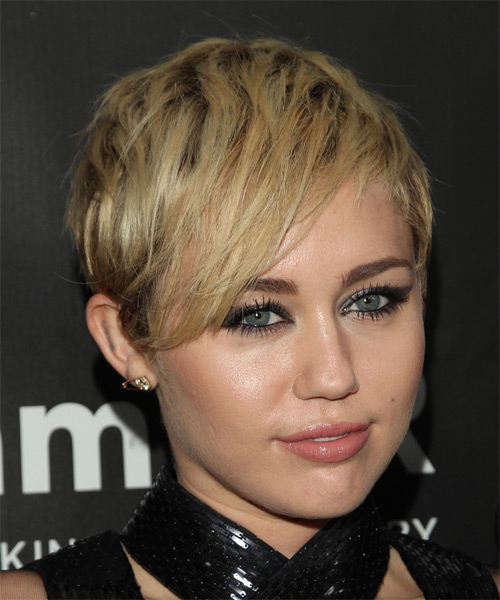 Textured layers on short hair will add volume and shape, not to mention all of that sexy bedhead texture! This type of layering is ideal for ladies with natural curl or wave in their hair. The result is a gorgeous shape that can be styled up, down or to the side with excellent results every time.
On medium length hair, shag layers will create a messy, rocker look that has a Seventies feel to it. Rita Ora's naturally curly hair takes center stage with this edgy cut that is ideal for wavy and curly hair types.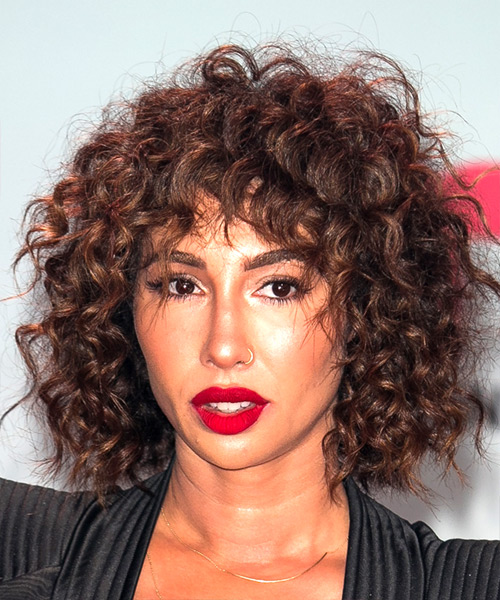 Jackie Cruz's curly hair is sculpted into a chic rounded shape thanks to her textured layering all over. This type of layering on wavy or curly hair is ideal for framing the face and reducing bulk in thick, coarse hair.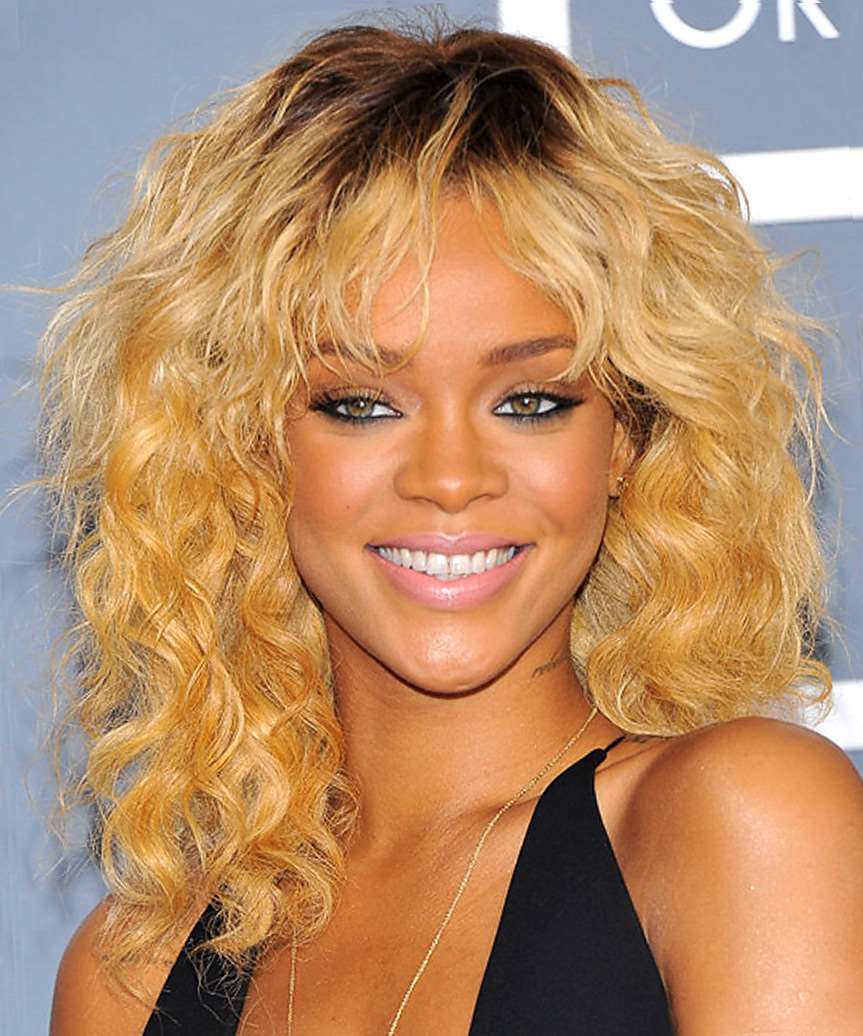 Longer, wavier hair also benefits from textured or shag layers, as Rihanna demonstrates here. These layers leave her with a light and airy 'do that frames her face perfectly.

As you can see, layers can suit any hair length and type and produce fabulous results. Consult with your stylist to find the best layering style for you!