If you have curly hair, you may find yourself getting stuck in a style rut at times with good reason. Curly hair can be difficult to wear in certain styles, especially when you have your face shape to take into consideration. Another reason that ladies with curly hair like to maintain the status quo is because it's hard to find a stylist that understands the art of cutting curly hair.
If this has been your experience, use word of mouth referrals and Internet reviews to try and find the best stylist for you. Once you have that sorted, it's time to decide on a new cut! Check out the styles below for some hairstyle ideas.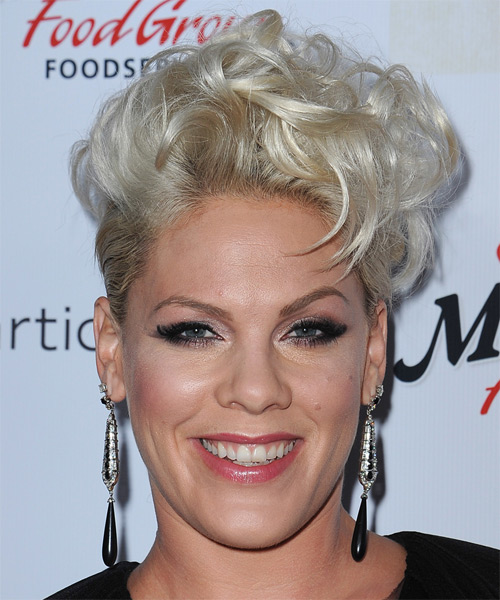 For something short and funky, go for Pink's curly 'do. Her platinum blonde locks have been cut short on the sides and back while the top layers have been left long and curly. To style, all you need to do is let your curls do their thing while you add volume by backcombing the roots at the crown of the head. The bigger the better is the motto of this look so choose this 'do if you like bold, head-turning hairstyles!
Katie Cooper looks hot here in her curly medium-length hairstyle. This layered 'do really does make the most of her natural curls and creates a beautiful frame for her face. Katie's hair has been layered all over to create a rounded shape which reduces a lot of the heavy bulk often found in curly hair. She also has some forehead coverage going on here with an angled side fringe that creates more structure and balance in her cut. To top off this look, her colour adds a gorgeous finish. Katie's dark golden blonde hair fades into a sun-kissed shade at the ends, which gives her a cool ombre effect. This is a wash and go hairstyle that is perfect for curly-haired ladies who like low maintenance 'dos.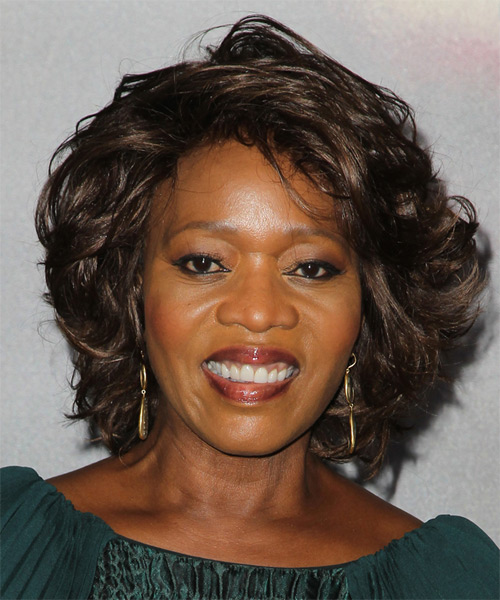 Alfre Woodard shows us another version of the medium layered curly 'do here. Alfre's hair has been cut in a halo effect around the face with the layers getting shorter near the back of the head. This is a good look for women who have loose and voluminous curls. It will only take a few minutes to style too which is great for busy women on the go. Alfre's sideswept bangs look great worn off the face and give her hairstyle an overall sophisticated finish.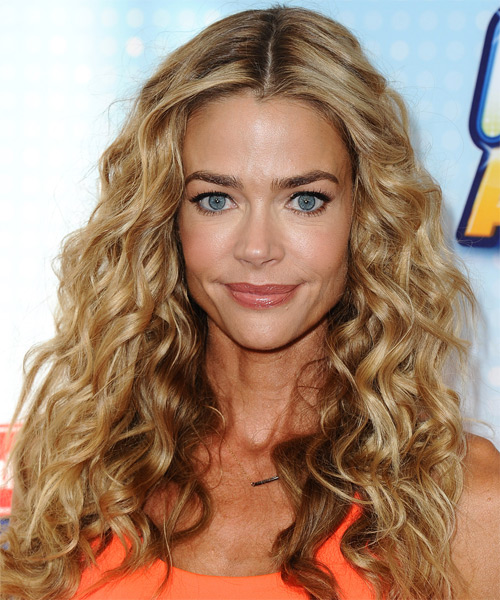 Denise Richards is wearing a fabulous long and curly hairstyle that is perfect for women who like to keep their tresses long. Denise kept her curls on top form here by using a curl enhancing cream in her locks before perfecting them with a curling iron. This method reduces excess frizz and gives the final curls a glossy, polished look. For women who like big and bold hair, take a cue from Denise and use minimal layers throughout your hair to make the most of your natural volume. Denise's colour also looks great here, with a dark blonde base and sun-kissed blonde top layers.
Curly Hairstyles For The Festive Season
December is here and it's time to let your hair down and party! The festive season really encourages us to go all out and end the year with the biggest, baddest hair. On the red carpet recently, celebs were going for big, curly hairstyles to usher in the festive season which is great news for all the ladies out there who have naturally curly hair. It's time to let your curls do their thing - make the most of your natural body and bounce with the hairstyles below!
Romina Gaetani is looking gorgeous here in her medium length curly hairstyle with bangs. While most celebrities got for smooth, sleek locks or beachy cool waves, not many go for a naturally curly look which is why Romina's 'do is such a winner. Her curls have been cut to frame her face perfectly and the natural texture of her 'do gives her hair a gorgeous sheen. This hairstyle is perfect for women with medium length, naturally curly hair who have an oval, oblong or diamond shaped face.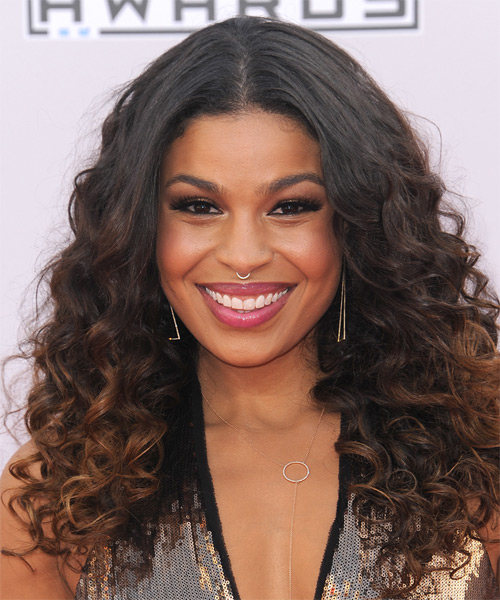 Jordin Sparks is working her natural curls here with glamorous results. Her long curly hair has been parted in the middle to make the most of the natural body in the hair and frame her face. This is a great way to show off an awesome ombre hair colour as well. Jordin's subtle caramel brown tips are highlighted nicely with this 'do as her curls show off the seamless blend of hues in her hair. This hairstyle will suit women with long, naturally curly hair and an oval, oblong or diamond shaped face.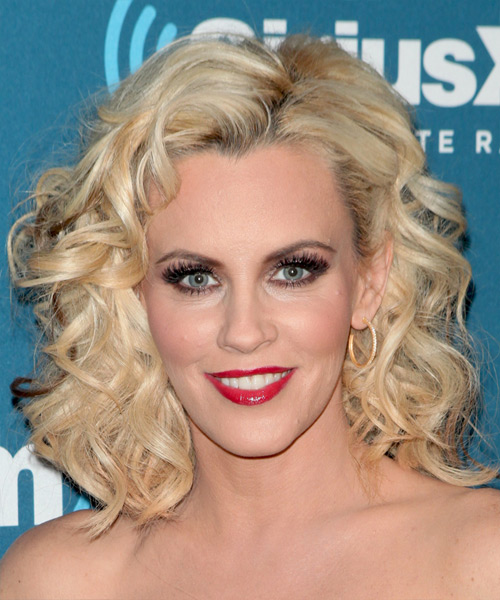 Jenny McCarthy is another lady who loves to flaunt her curls. Here, she is wearing a fun festive 'do that only takes minutes to create if your hair is naturally curly. (If not, you'll need to add on some styling time to set your hair in rollers or curl it with a wand or iron first.) Jenny's light blonde hair looks fantastic with a simple side part and big bouncy curls all over. Instead of trying to control her curls, Jenny has teased them slightly to increase the volume and body in her hair. This 'do will work for anyone with medium length hair and an oval, oblong, square or diamond shaped face.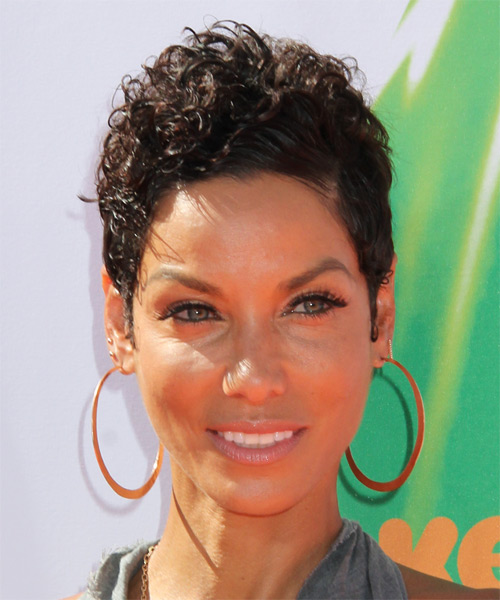 Nicole Mitchell wore this short curly 'do in the summer but it works just as well for the festive party season too! This simple short curly 'do is perfect for women with naturally curly hair. The sides have been tapered close to the head, as has the back, leaving all of the volume and body in the crown. This youthful, head turning hairstyle will suit round, oval, heart, and triangular shaped faces the best. To jazz it up for the holiday season, try lightening or darkening up your colour by a shade or two for a subtle style refresh!
Rules For Getting Your Best Curls Ever
As fans of curly hairstyles know, when done right, they look great, but when done wrong, they tend to either fall flat, frizz up or look totally wrong for you. And when you couple that frustration with the styling time that goes into creating a curly hairstyle, it's easy to see why getting out the blow-dryer and creating a straight look is often the easier option.
Here at TheHairStyler.com, we love our curly hairstyles though, and think that everyone should be able to master at least one great curly look, so we're put together two rules guaranteed to give you your best curls ever.
Choose the Right Curl for You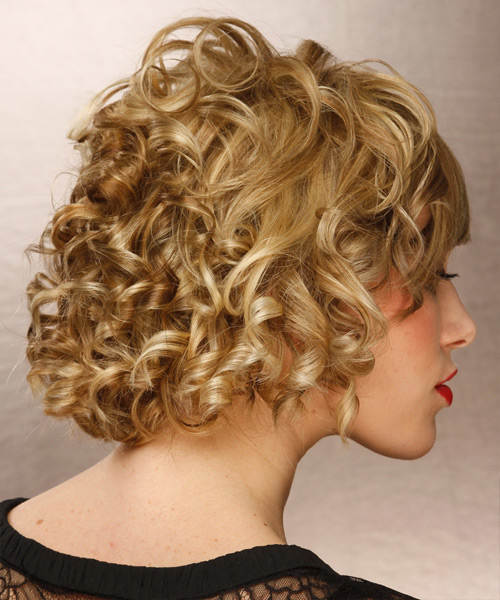 The only way to really get a curly hairstyle that is guaranteed to look great is if you choose the right curl for you. And the best way to do that of course is to match your curly hairstyle to your face shape.
Of course if your hair is naturally curly then nature has done all the hard work for you and all you need to do is embrace your natural curls and make the most of them!
Choose the Right Hair Shaping Tools and Hair Styling Products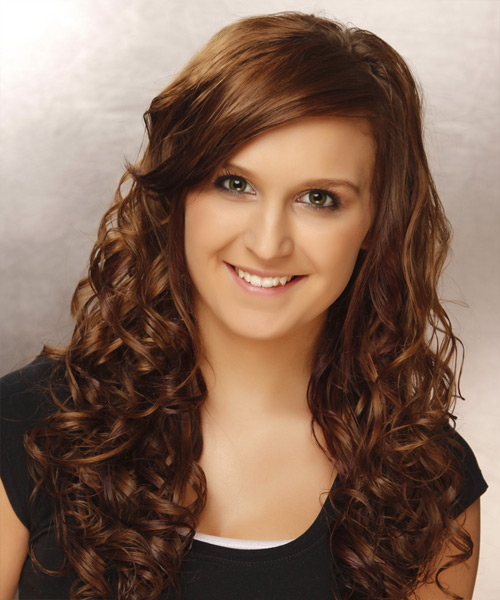 Choosing the right tools to achieve your curls is just as important as picking the right curly look, so get familiar with these tips and experiment with as many heated styling tools as you can to find the one that works best with your hair and gives you the right result.
Hot hair rollers will provide a great old Hollywood retro style curl, as well as big volume waves. A little tip to remember if you're using hot rollers is to leave a little wiggle room when winding the rollers in. If your hair is wound too tight then the strands could snap and break, leading to hair loss and hair damage.
Hair straighteners aren't just for salon straight locks; they can also be used to create curls and are especially good for achieving ribbon curls. Getting the hang of using your hair straightener as a curler can be quite tricky though, so seek the advice of a professional and make sure you've got the technique down pat before attempting the curls for any big event.
A curling wand will create corkscrew curls and is really handy for getting curl right into your roots or ends thanks to the conical shape.
For classic curls you can't go past a curling iron. It's also great for adding definition to natural curls.
Those with a natural curl can give their locks some structure with the help of a blow-dryer with a diffuser attachment.
Creating your curls with the right tool is only half the battle. Hair styling products also play a big part in the success of your end result, and they can also help tame natural curls that don't require any heat styling.
To make the most of a natural curl with as little fuss as possible, smooth a light-hold gel through your locks. The hair gel won't weigh your hair down, shouldn't't take more than five minutes to smooth through, and will leave you with lightly defined curls that aren't overdone and still have plenty of natural movement.
To create sleek curls and banish frizzy ones, apply a smoothing serum to your hair and then twist your natural curls into large ringlets and let them air dry. Once your hair is dry, the applied serum and twisting should leave you with sleek curls that are hair frizz free.
Hair mousse is very curl friendly. Add some through your mid-lengths and ends when creating big curls to help them form and keep their shape.
Hairspray is the perfect lightweight product to mist over your locks once your curls are set. Just don't go overboard or you'll end up with stiff, crunchy curls.
Styling products not only help to keep your curls and fight frizz, but they can also be revived the next day to keep your curly look going. If you find that your perfectly styled curls have started to lack in definition the day after being styling, don't wash your hair and start all over again. Simply spritz some water into your locks to re-activate your styling products, give your curls a scrunch and them let them air dry.
We hope with these rules and tips in mind you'll be able to choose, style and keep your best curls ever! Our final
hair tip
is to resist the urge to touch or play around with your curls too much once they've been styled. The more you leave your curls alone, the better they will look. Happy styling!
As you can see, even with its rep of being the most difficult hair type, curly hair has so many styling options to choose from. Just remember that with his hair type, having a great cut and colour is the key to success. These are just a few hairstyles ideas to get you out of your curly hairstyle rut. For more curly hairstyle ideas, check out our range of hairstyles and try the looks on with your own photo or our model using our Virtual Hairstyler!