Adding layers to your hair is an easy way to get movement into strands and take the shape and look of your locks to a new level. While layering can work wonders for some hair types, for others the results are less than impressive. This is mainly due to layering being more ideally suited to certain hair textures and elasticities. To find out if layered hair is the right option for you, take a look at this advice before stepping into the salon.
Hair Texture: Coarse, Medium, Fine
Everyone's hair texture falls into one of three categories: coarse, medium and fine. If you're not sure what your texture is, try our hair texture consultation or consult your hairstylist. While all textures can be layered, some will work better with layers than others, and the type of layering used can also make or break your look.
In a nutshell, the hair texture that will get the most benefit out of layers is coarse. Medium hair types are second best, while fine hair is the least suited.
As mentioned, the success of your layered look will also depend on the type of layering applied to your hair texture. For example, even though coarse hair will respond best to layering, if it is layered incorrectly then the finished result could be a choppy mess. The same goes for fine hair. Under heavy layering it will look even thinner and wispier than normal, but with the right type of layers, it will have more volume, look thicker and gain movement.

Best Texture: Coarse
Now let's take a look at some of the best layered hairstyles on various hair textures:
Coarse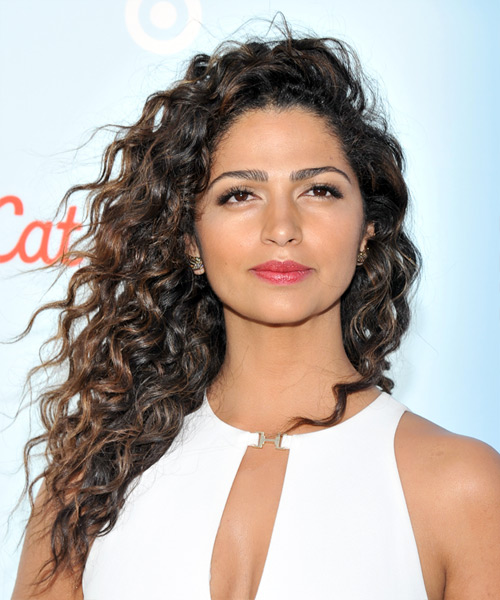 Camila Alves looks gorgeous here in long layers that have been added to her coarse and curly locks to add movement and style while shaping her curls into place. Layering from the jawline down ensures her curls have a natural shape and removes the triangular shape that can sometimes occur in curly hair.


Halle Berry utilizes layers in her coarse hair to thin out the ends and create a shag look in her locks. The layering throughout her bangs gives Halle a gorgeous frame around her eyes while the ends are delicately layered for a fabulous finish.
Medium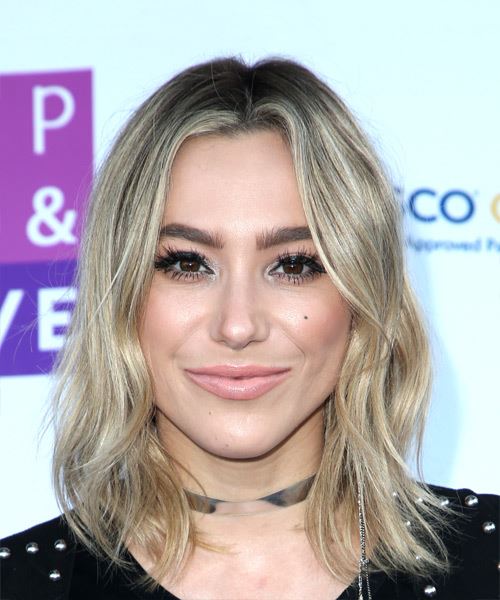 BC Jean's medium-textured tresses benefit from soft layering throughout the bottom 3/4 of her locks, adding body and texture to her shoulder length bob. Additional layers around the face show off her cheekbones and add texture to her tresses.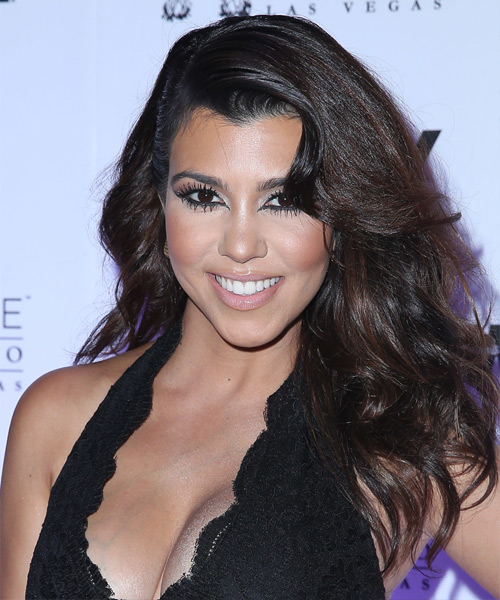 Kourtney Kardashian has thick, medium-texture locks that are flattered by layering throughout, especially around the face. Her eyes and cheekbones are emphasized by the choppy layers cut at eye level and through the ends. In this case, the layers help to create a sexy look where Kourtney's hair texture is enhanced.
Fine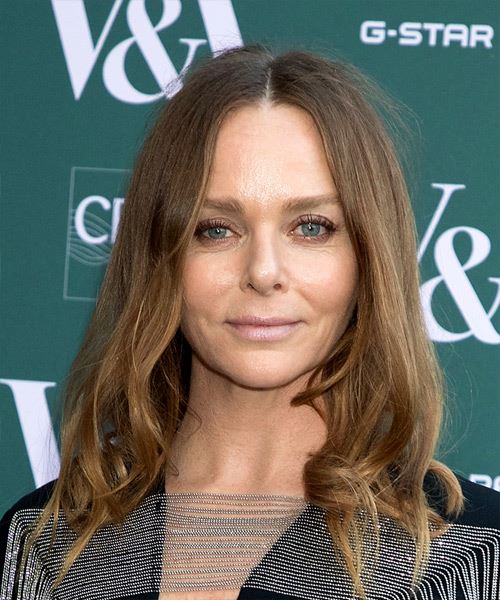 Stella McCartney's fine locks look great with layers throughout the ends only that pump up the volume in her hair, especially when curled. This is a great way for women with fine hair to add layers and use it to enhance their locks and create a sense of thickness.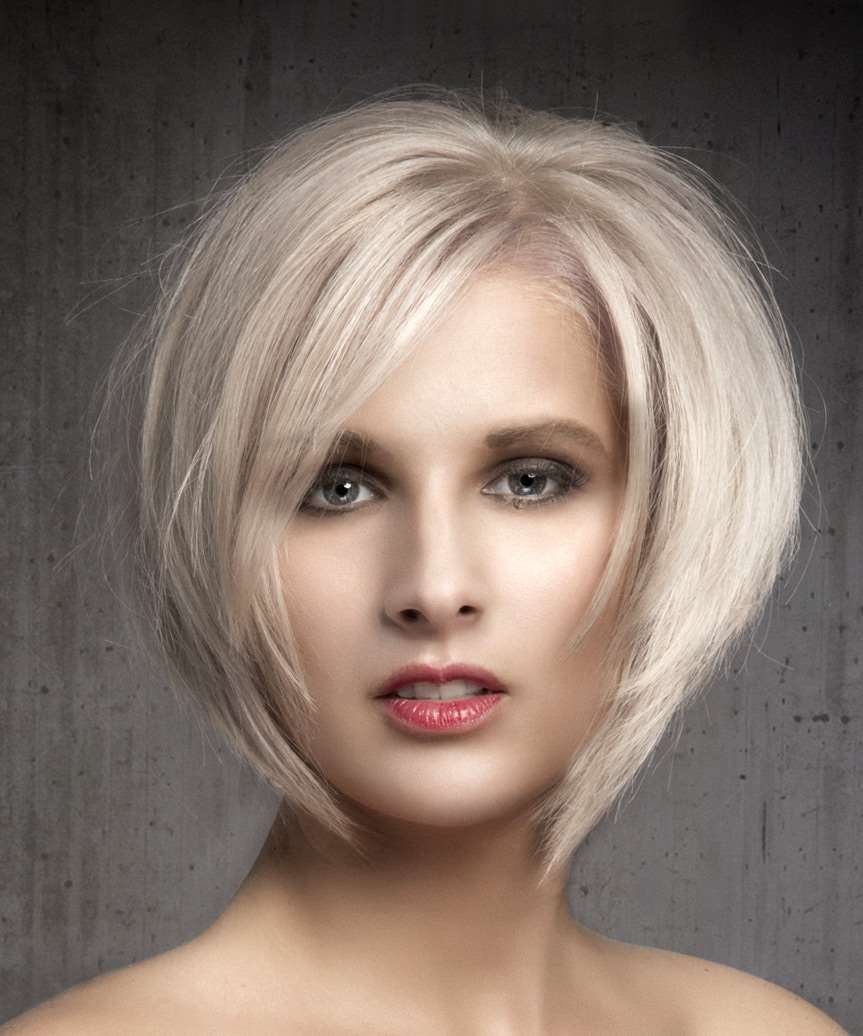 Here is another fabulous way to layer fine hair. A graduated bob or layered short haircut can work wonders in fine hair and make the locks appear much thicker. The angled layers throughout this 'do volumize our model's baby fine hair while creating a chic silhouette.
Hair Elasticity: Straight, Wavy, Curly
When it comes to taming the elasticity of your hair, straight and wavy locks will benefit the most from some added layering. Those with wavy hair should see their natural texture and shape enhanced with the help of layers. Those with straight hair (provided it's not extremely fine or thin) can expect to see their locks brought to life with layers in the right areas.
While curly hair can also be layered, it's at risk of ending up in a triangle-esq shape if the wrong layers are added. To get the best results for curly hair, find a hairdresser who specializes in curly hair that can assess your natural elasticity and add layers to suit.

Best Elasticity: Straight and Wavy
Check out these gorgeous layered hairstyles on a variety of hair elasticities:
Straight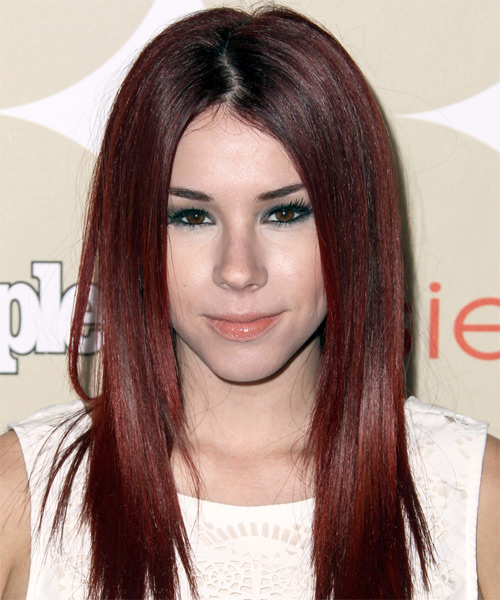 Jillian Rose Reed's straight hair looks stunning in sliced layers through the ends and mid-lengths that add movement and texture to her long locks. These layers are ideal for thick, straight locks like Jillian's that need little styling to mould them in place. This type of layer is also great for removing bulkiness and heaviness that can often occur in thick, straight hair.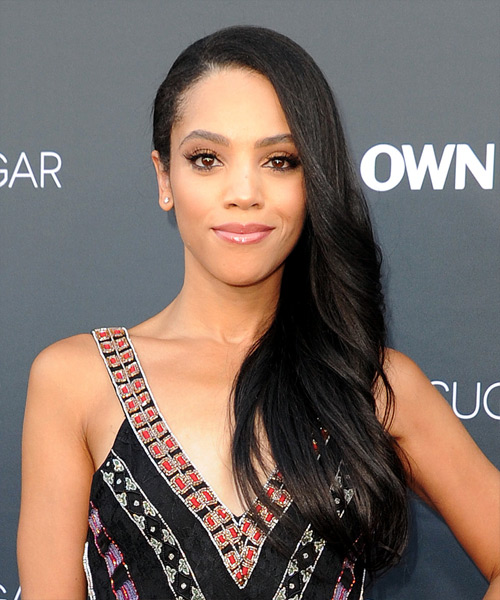 Bianca Lawson looks stunning in her ultra long locks that are layered slightly to create a super silky finish. These subtle layers are ideal for long hair that is fine or medium, because it creates the appearance of thicker locks.
Wavy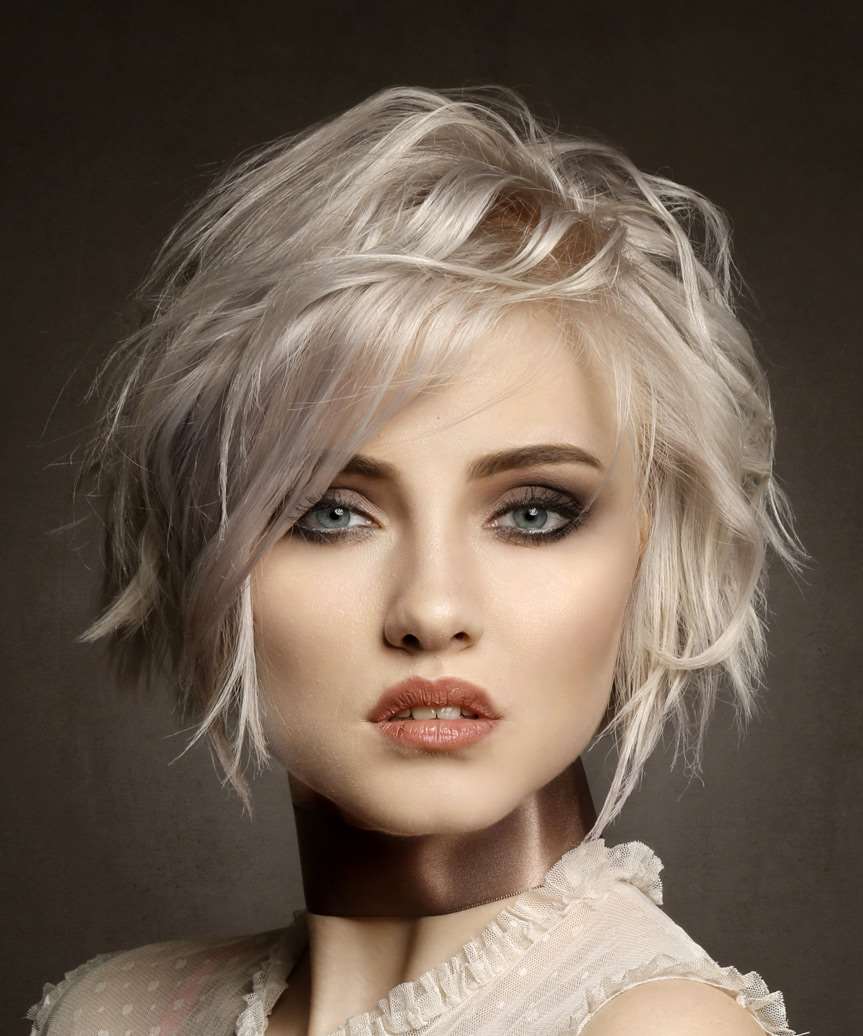 Wavy hair of all lengths looks great with layers, but short styles like this choppy 'do really make the most of the natural wave in the hair. This type of layering is ideal for ladies who like to add even more texture to their waves and sport an edgy, fun look.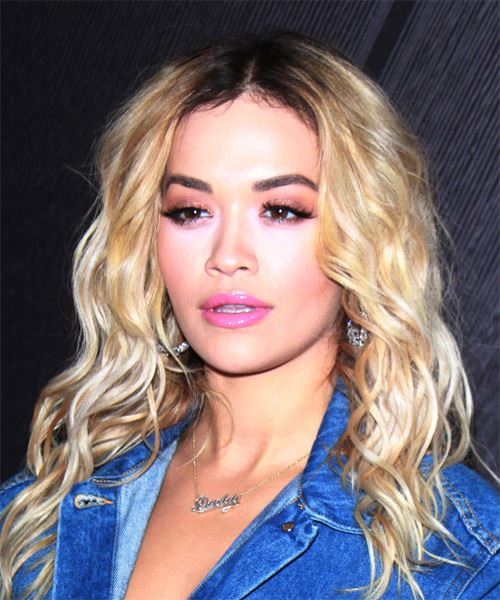 Beach waves are another ideal way to style up wavy hair, and this look is only possible by adding sexy layers throughout. Rita Ora flaunts ultra layered wavy locks here for a stunning California-girl style finish that can be enhanced by styling with wax or sea salt spray.
Curly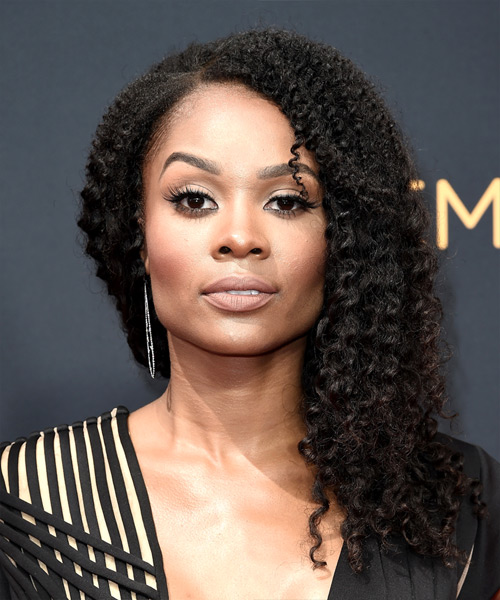 Zuri Hall looks amazing with her tight curls cascading down past her shoulders, shaped by layering throughout. Her hair has a lovely sihouette thanks to the heavy layering through the ends, which removes bulk and heaviness from curly hair.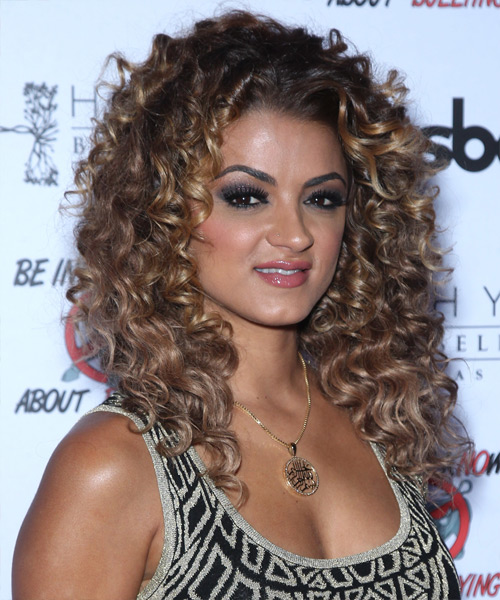 Golnesa Gharachedaghi looks amazing here with her caramel curls taking center stage, thanks to the layers throughout. Her locks have a mixture of short and long layers all over that breaks up her curls nicely, while framing her face and giving her locks an ultra voluminous finish. This type of layering is ideal for ladies who like a lot of volume around their face.


If you want to explore layered hairstyles further, you can check out these videos for more tips and tricks to suit your hair type: