If you've hit a certain age and have fallen for the cliche' of sticking to the hairstyle you've been sporting for the last decade, opting for the chop or going grey because that's what ladies do to their hair after 40, then it's time to rethink the hair rules!
You can still have fabulous, youthful looking hair without settling for a predicable haircut and color, or staying with a look you haven't changed in years (unless it really, really suits you). Just give some thought to applying these hair suggestions.
Hair Color Tones
No matter the hair color you have, choosing the right tones for that color can make all the difference to your hair. Ask your hairdresser to use dark tones in the underneath sections of your hair, and then lighter tones on top, with the brightest shades left to frame the outside of your face shape.
The tones don't have to be crazy in color, just different enough from each other to be darker, lighter and then brighter. For example, if you have blonde hair, opt for a dark blonde through the bottom, a medium blonde through the top and light blonde around your face.
Opting for this combination of color tones will ensure your locks look fabulous at any age.
Grey is a very trendy color at the moment regardless of age. If you are starting to go grey, embrace it! Speak to your haircolorist and maybe find a shade of grey darker or lighter depending on your skin tone. This is going to make you feel young and fabulous! It is time for us all to embrace the natural colors that our hair is going through. You can use a bit of color to make sure that the rest of your hair matches your new gorgeous root color.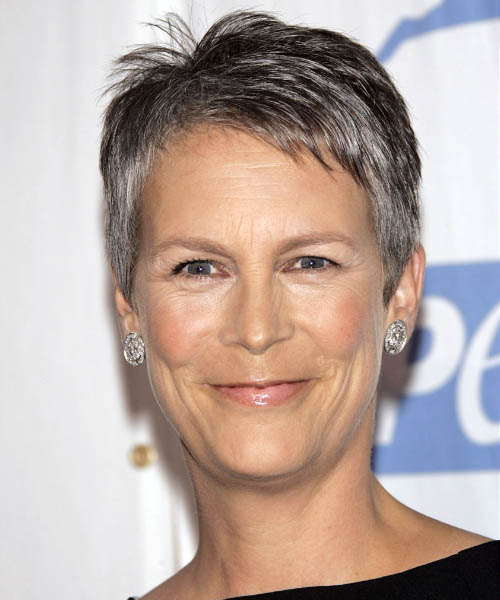 If you have decided that grey is the color for you, there's no shame in that. Wear your color proud and make the most of it with help from your hairdresser. Even if you want to do away with coloring your hair, the truth is, even natural grey hair will benefit from a little hair color help. Just some subtle highlights can ensure your grey suits you and looks stylish instead of grannyish. Talk to you hairdresser about keeping the grey and what you can do to ensure it looks great.
It's also good advice to stay away from harsh shades. Even if your natural hair color, or the color you've sported for years, is dark, you'll get a better result if you opt for a shade that isn't too harsh or dark. Go for a shade one or two tones lighter than what you'd normally pick and reap a more youthful finish.
Aging-Defying Haircuts
As long as it suits your hair type and face shape, incorporating bangs and layers into your look will give you an age-defying cut. The choppiness of bangs and layers in your hair will give lightness and movement to your locks, making them appear full of flair and youth.
Age-Proof Your Strands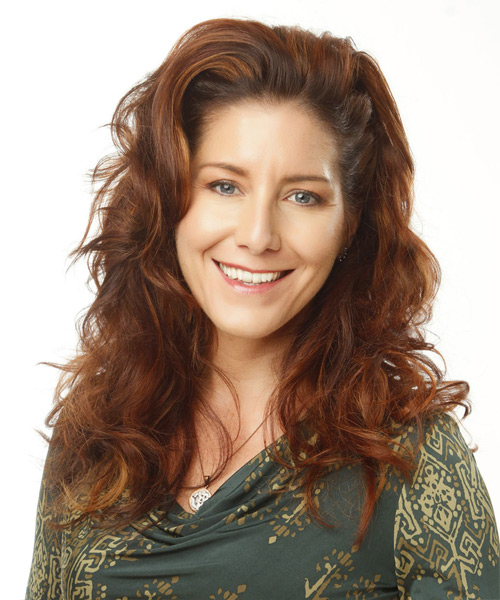 When your skin starts to show your age, wrinkle creams and anti-aging products are a must. The same should also go for your hair. Your strands will age much like your skin so you should be applying hair repair masks and treatments regularly to keep your locks in tip-top shape.
When your hair is in bad shape and you try to add some color, the color does not stick as well to damaged and tattered hair as it does to healthy and well kept hair.
Style With Some Smoothness
Flat, glossy hair will reflect light and create a soft finish around your face, which in turn will soften lines and creases in your face.
If you want to create some volume, you want to make sure that when you are drying your hair, you want to lift your hair up from the roots. This is going to create the illusion of a fuller and thicker looking hair.
You can do the crimping technique to give your hair some life and waves which is going to look astonishing! You will have added volume as well as nice movement when you walk and move around. Finish this off with some hairspray to keep your locks in place throughout the day and you are good to go!
Don't Be Afraid To Go Shorter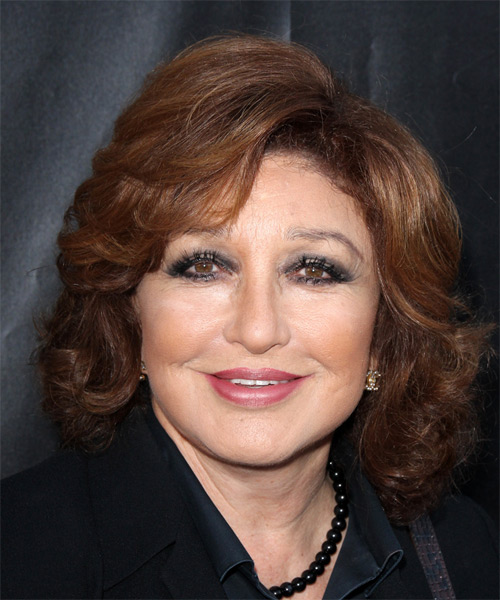 A lot of people are scared to go with a shorter hair cut because they want to stay away from their parents look and generation. The truth of the matter is short bobs, pixie cuts and fringes help to frame your face nicely. They enhance your bone structure and draw attention to your best facial features.
You need to keep in mind that there are a few hair products that are essential for shorter hairstyles. Dry shampoo is going to become your new best friend if you decide to go for a style that has a fringe.
You need to wash your fringe more often than the rest of your hair because it falls on a part of your head that excretes a lot of oil. To avoid washing your fringe or your shorter hair more often, you can use dry shampoo to help keep your hair looking fresh and clean every single day.
Use Extensions To Give The Illusion Of Thicker Hair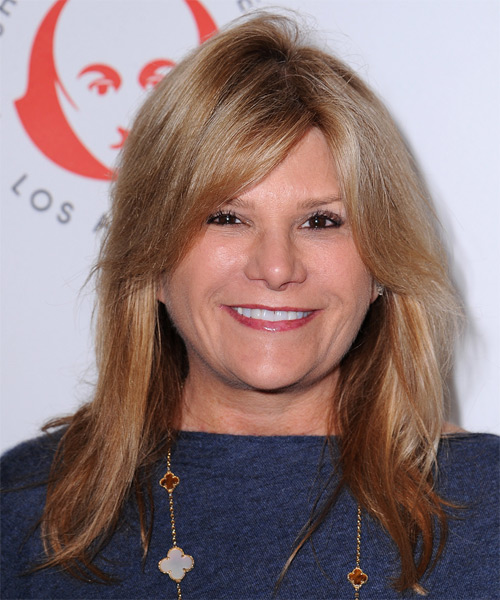 A lot of women are concerned that as they get older, their hair starts to thin out. In reality, women start to lose a little hair density from around the age of 20. This might not be noticed until you reach the age of 40. Some women don't even notice the thinning out of their hair till much later on in life.
There is a simple solution to this problem. You can add some hair extensions to your new hairstyle to make your hair look like you have more volume and bounce.
Hair extensions get used at all ages and are not something to be ashamed about. You can use the extensions that clip into your hair and can be done at home. If you want something more permanent, then you can use extensions that your hairstylist can glue into your look. This is a more permanent solution but you are going to need to change your extensions every 6 weeks or so depending on how long they last.
Tap extensions can be used to create fuller, thicker hair. The tapes last up to 8 weeks and the hair can be reused up to three times.
Products Are Key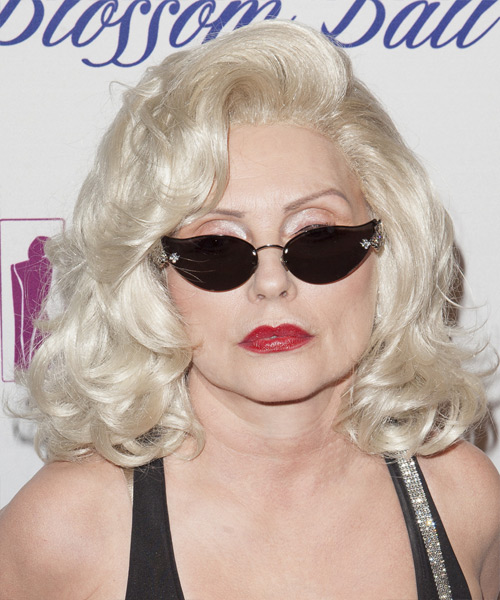 There are a lot of products that you can buy from your local stores. These might have been good enough for you when you were younger but you want to start to look after your hair.
It is strongly suggested that you start to buy salon grade professional products. These products are designed and produced for your hair once you have reached 40. Just like our skin needs different products for certain stages of life, so does your hair.
You want to make sure that you are using products that are designed for your hair as these will make sure that your hair looks its best.
Consider Taking Supplements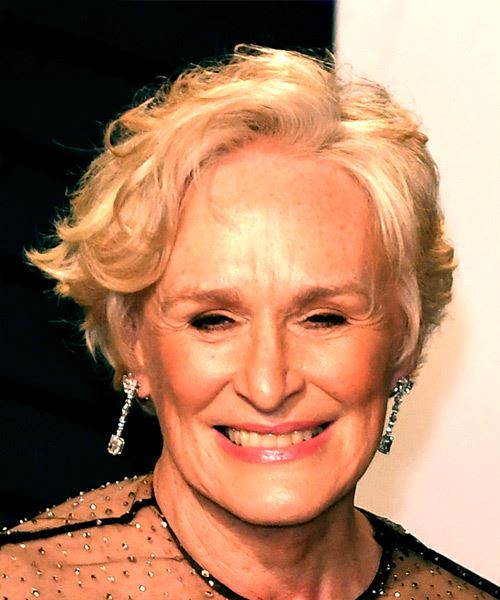 Supplements are a great way for you to ensure that your body is getting the right vitamins and minerals. These vitamins and minerals help to keep your body healthy. The same goes for your hair.
There are supplements that you can buy to help ensure that your hair stays shiny and strong no matter what your age is. The best products are those that contain Folic Acid and Vitamin B. These vitamins and minerals are in your body to keep your hair as well as your nails strong and healthy.
Warm Up Your Color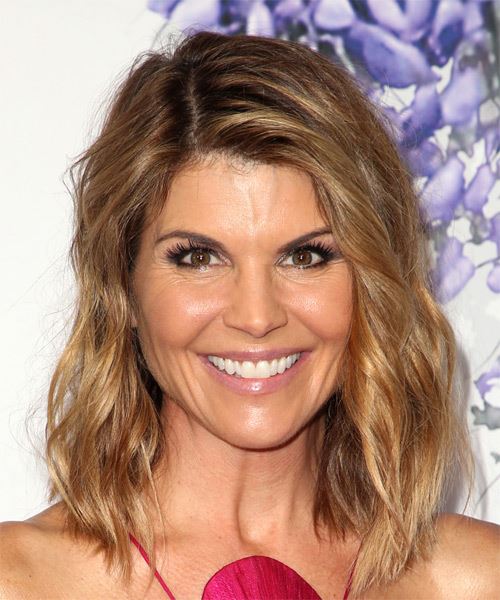 As we get older, our skin tends to lose some of the warm color in our skin. You want to help warm up your skin tone by changing your hair color. You do not need to change your style or your cut, but finding a warmer color for your hair will help to give you more color in your cheeks.
This is an easy step that you can take to keep your outside appearance looking as young as you feel on the inside.
Keratine Hair Products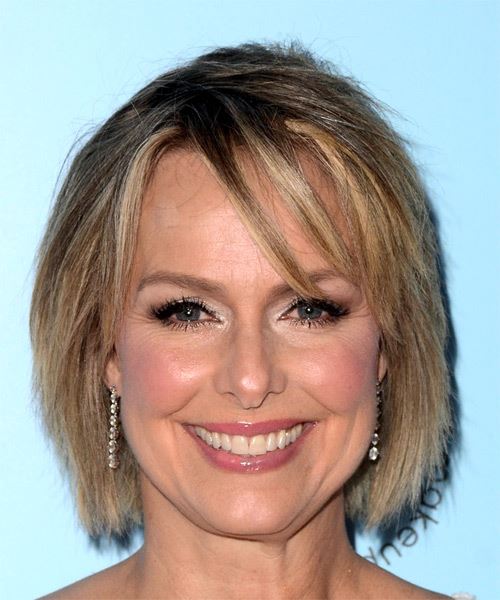 You can go for a keratine hair treatment. These treatments are fabulous because they help to contain your hair when your hair decides to have a mind of its own and go wild. It contains the frizz and keeps your hair straighter.
This means that you are going to have to use less heat tools on your hair which is going to save your hair from being damaged further.
Take Pictures Into The Salon
This is a tip that you can use no matter what your age is. There are so many gorgeous hairstyles out there for you to choose from. Bring with you a few pictures to your hairstyling appointment. You can bring ideas that you like and ideas that you do not like. This is going to give your hairstylist a better idea of what kind of style you are going for.
The best part about this tip is that you can use our virtual hairstyler on our site! All you need to do is upload a picture of yourself onto our site and choose hairstyles and colors that you like. This is going to give you a better idea of what hairstyle will suit your face shape as well as your personality.
Click on the images in this article and you can see what you will look like with these styles. If you do not like one of the styles that we are showing, do not worry! We have thousands more for you to choose from.
Tips To Keep Your Hair Looking Healthy
Cut your hair once every 4 weeks or so to ensure that your ends stay healthy.
If you have colored your hair, wash your hair twice a week. If you wash your hair more, you will lose the color in your hair quicker.
Before styling your hair with a hot styling tool, make sure that you use a product to protect your hair from the heat. Heat can destroy your hair and make your hair look unhealthy.
Keep dry shampoo for those days when your hair looks a bit dirty but you do not have the time to wash your hair.
Use a hair masque once a month. They make your hair feel nice and soft. Your hair will have a healthy glow and shine to it and it will help to repair any damage that might have been done to your hair.
Sulphate free and color saving shampoo and conditioner is a must have if you have colored hair. These products help to lock in your hair products as well as help to keep your color staying vibrant and bright.
If you are blonde or have very light hair, stay away from chlorine. Chlorine will turn your gorgeous hair color green and not a lovely green, a sick looking green. So if you want to swim, use a hair cap or tie up your hair before you get into the pool.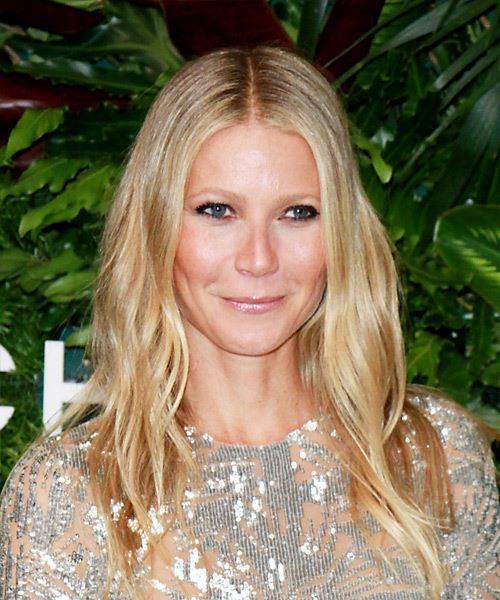 Becoming 40 is a big step in life that not a lot of women are excited about. In the hair world, this is an exciting milestone that our clients pass because it gives us an excuse to change up our looks and make sure that our hairstyles and colors are as fabulous as ever!
Do not be scared to try something new and exciting. There are a lot of small changes that you can do to keep your hair looking dashing and you will see, once you change your look and find a style and color that you love, you'll find a new sense of power and self-love.
You are going to love being 40, and with the tips that we have given you, you can shoot for the stars with your hairstyle, cut and color ideas!