She may have become famous for her hit songs, but Rihanna has become well known for her trend setting hair cuts and styles. When she went from long flowing locks to a short, sassy bob, the world took note. She's had some great hair styles, and here are just some of her many versatile looks:
Rihanna's Long and Wavy Hairstyle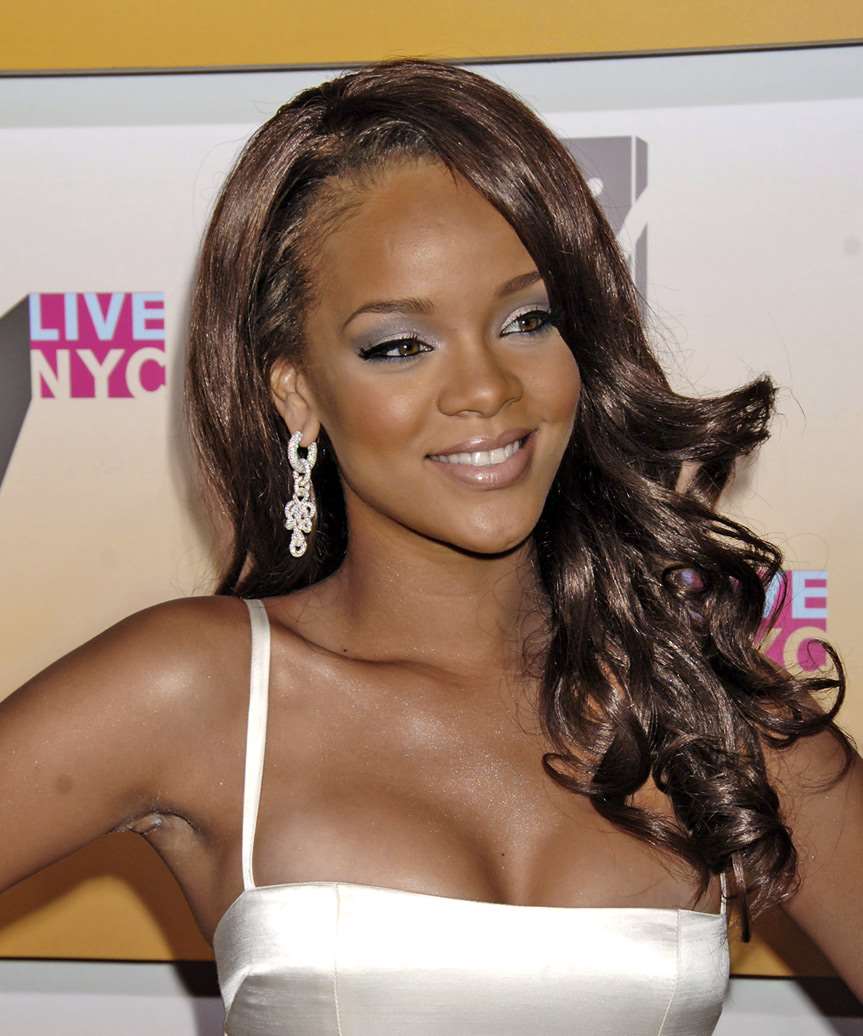 When Rihanna first leapt onto the world stage her hair was long and mostly worn in soft waves, perfectly suited for her "'girl-next-door" image.
An elegant hairstyle like this is perfect for any formal occasion and a great option for naturally wavy or curly hair elasticity.
Rihanna's Trendsetting Bob Hairstyle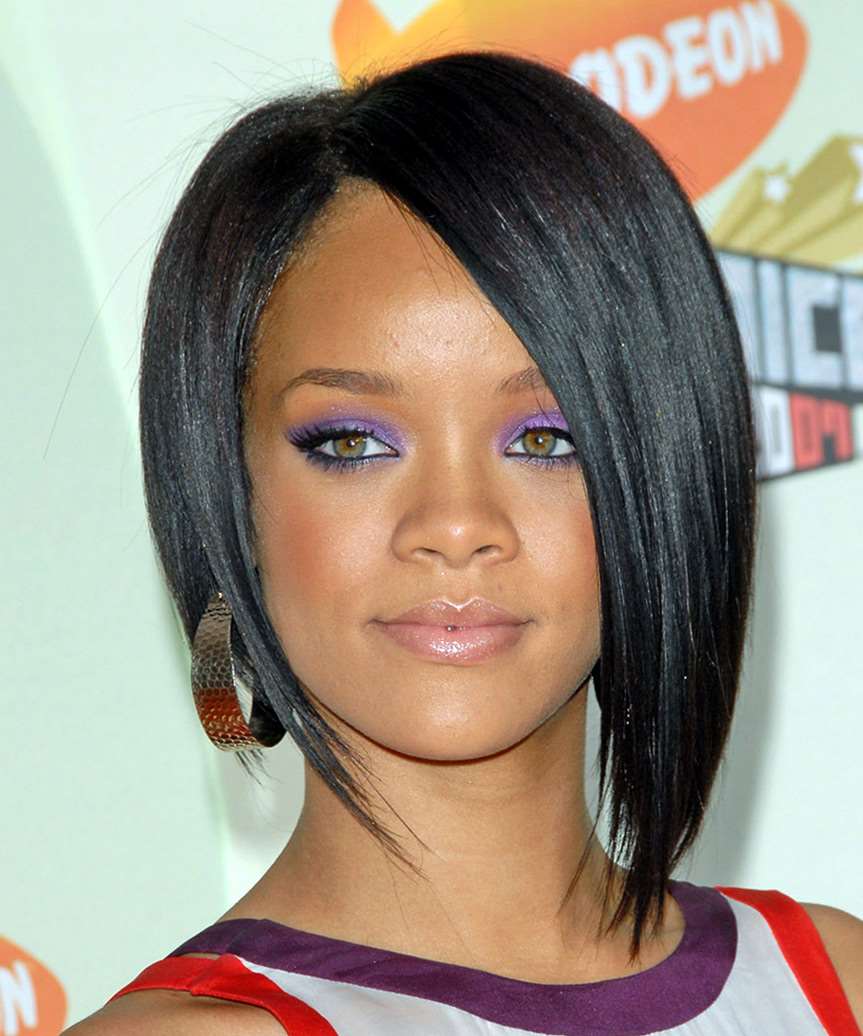 When bob hairstyles came back into fashion, Rihanna's asymmetrical haircut was one of the most sought after looks and started her hair trendsetting ways.
The nature of this great hairstyle draws attention to the eyes and the bridge of the nose and is a very dramatic look and shape that is very suitable for round face shapes.
Rihanna's Funky Short Hairstyle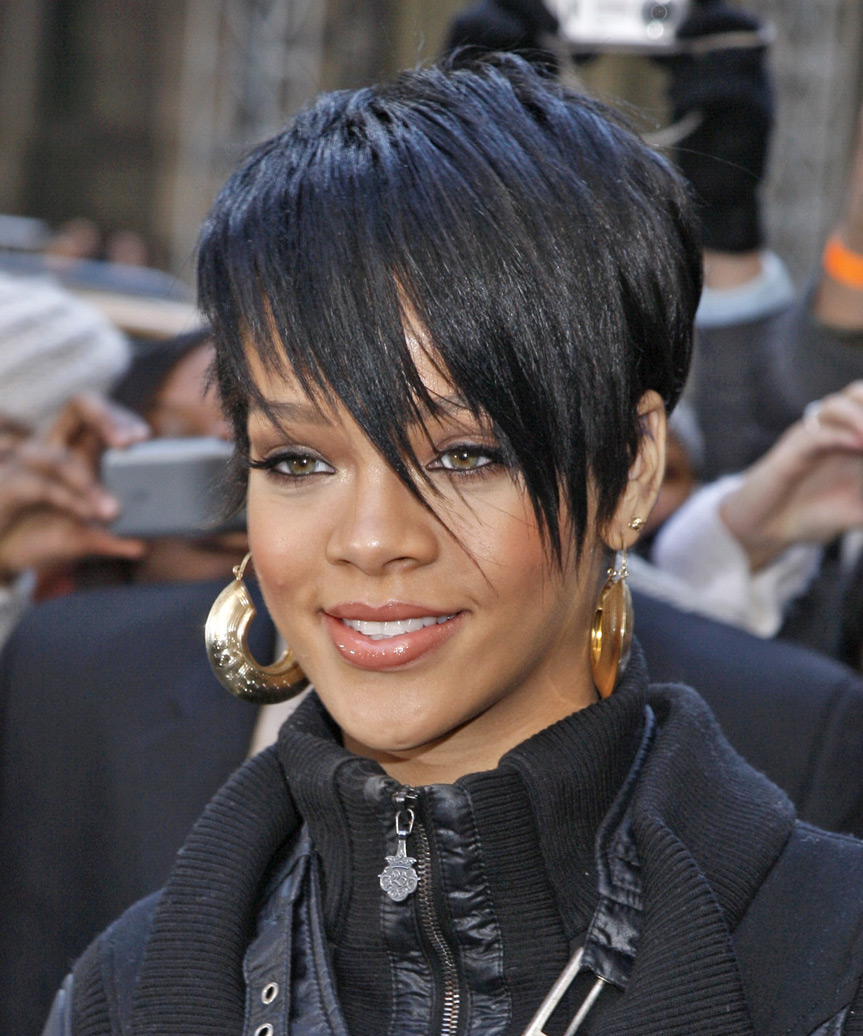 Rihanna kept her hair in the spotlight by taking her bob to a short tapered style with wispy, razor trimmed bangs
This short 'do is a great hair style for medium to thick hair types and will add some funk to any occasion.
Rihanna's Short Crop Hairstyle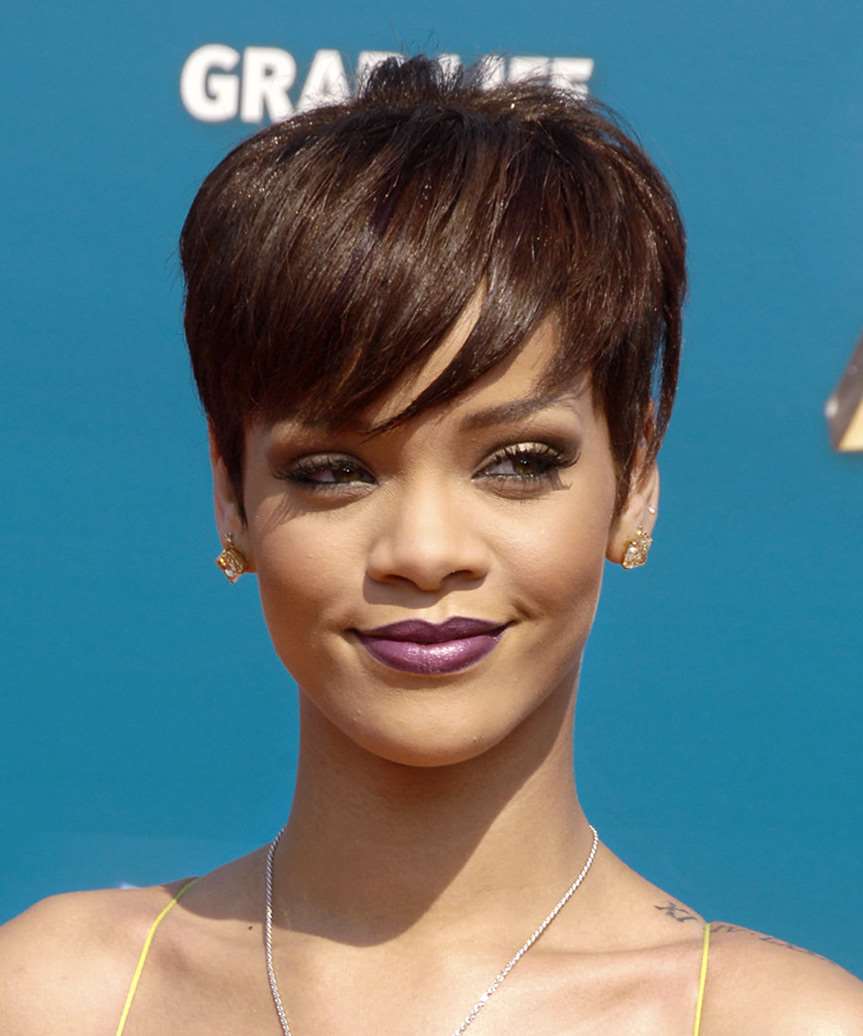 Adding a red-brown hair tone to her hair and tailoring her funky tresses to a shorter crop gave Rihanna a sassier short hair style.
The length of this hair style is really suited to oval face shapes and will give you the chance to show off your facial features.
Rihanna's Bold Clipper Cut Hairstyle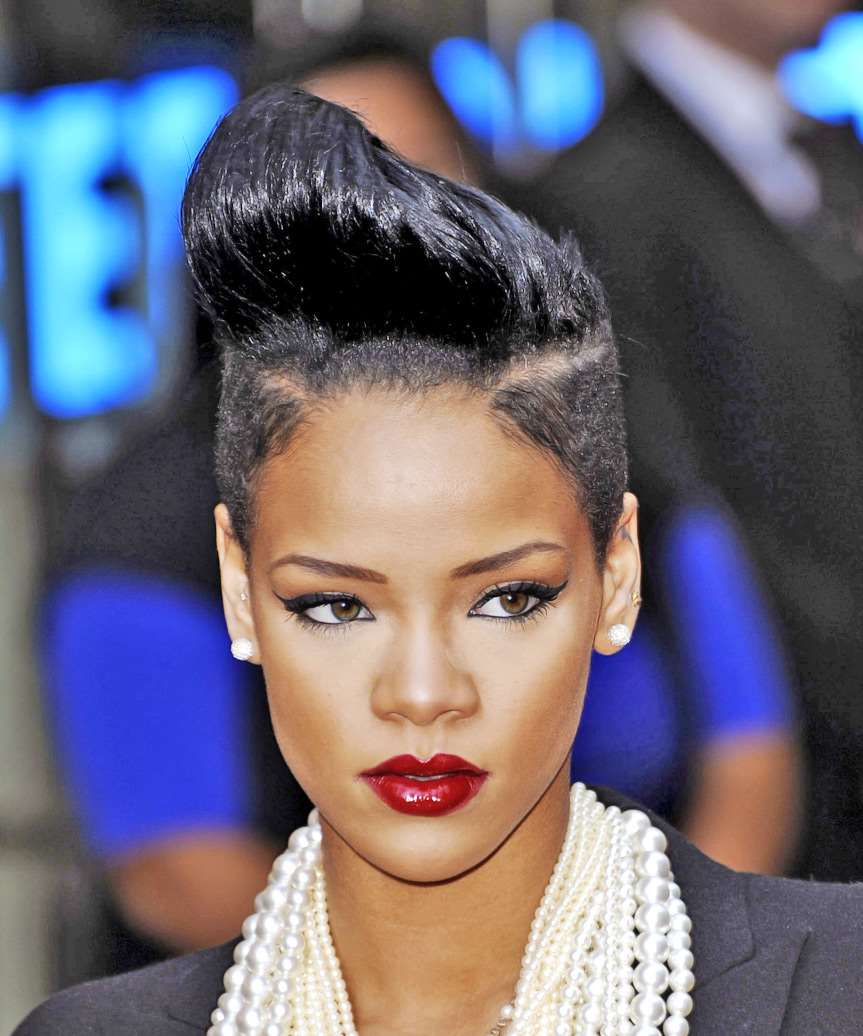 Going for an edgier image resulted in this bold hairstyle which saw Rihanna's side and back sections clipper cut short while her top was left longer and styled to create a head turning hairstyle with height.
This type of look is really great for showing off your makeup and really makes an impact when teamed with red lipstick.
Rihanna's Two-Tone Short Hairstyle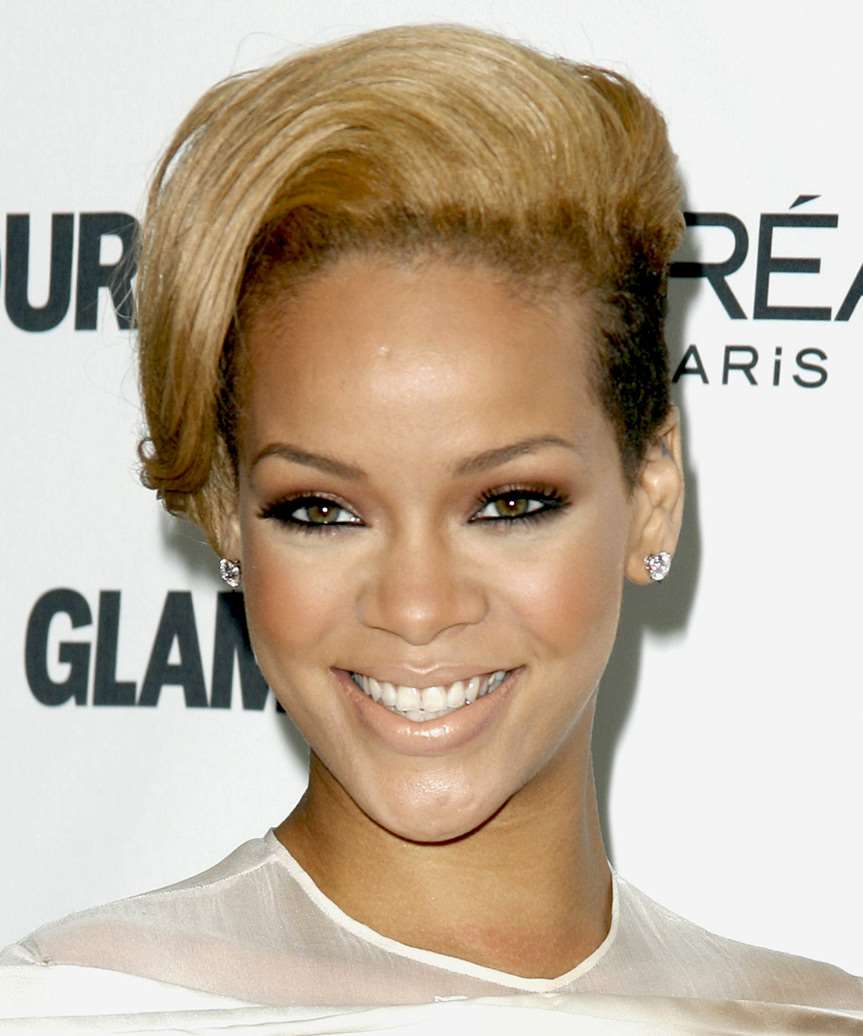 Rihanna's hairstyle is a softer version of her clipper cut look. The shaved sides are still there but her top section has been styled more loosely and colored a great caramel tone to create an exiting two-tone hair color contrast against her natural black hair color.
This hair style is strictly only for the brave but certainly makes for a show stopping look.