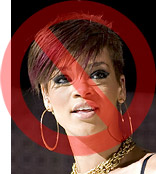 Rihanna
Forget it. This article is unashamedly about the kinds of hairstyles guys like- or more specifically, two kinds of bridal hairstyles they love: the long tousled look (or what's also simply called long wavy hairstyles), and textured half up half down hairstyles. Why not listen to what he likes? I mean, you're marrying a guy, aren't you?
Hairstyles Guys Like
It all boils down to this: the majority of guys like long hair cuts best. They like it long and textured and tousled and kind of messy (yet styled that way- not just unkempt and, heaven forbid, dirty). Guys like hair that's groomed, but not over the top and "high maintenance." A common description you might hear is "styled but not too managed."
So I'm sorry Katie Holmes, Elisha Cuthbert, Rihanna and Pink: most guys don't dig your hairstyles. There's no doubt Katie wears the bob better than anyone. And, Pink's razored crop is definitely a "cool" hairstyle and a great choice for her round face shape. These are all technically good hairstyles, but you won't find them on most guys' wish lists.
Katie Holmes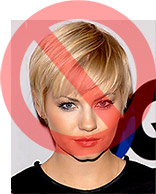 Elisha Cuthbert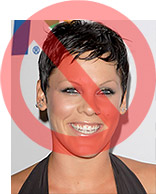 Pink
What you will find are tousled styles worn by Jessica Alba, Vanessa Hudgens and Heidi Klum. They have plenty of layers snipped through to achieve delicious movement.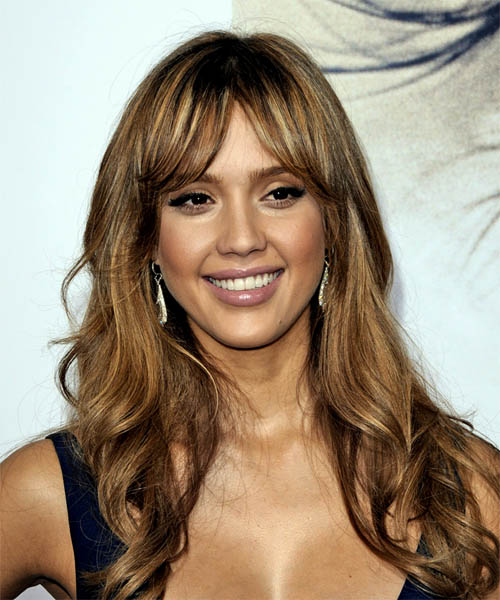 Jessica Alba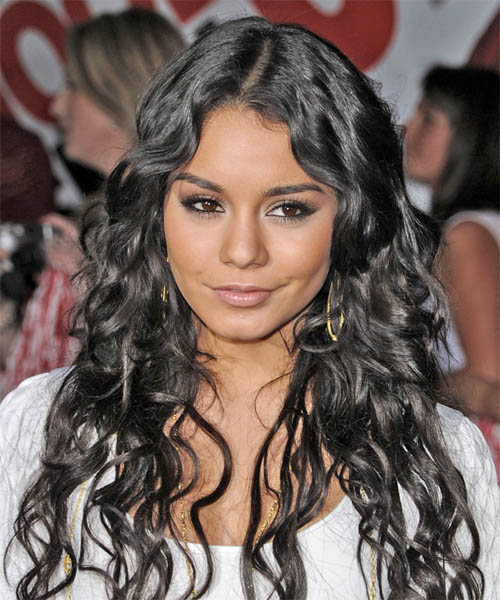 Vanessa Hudgens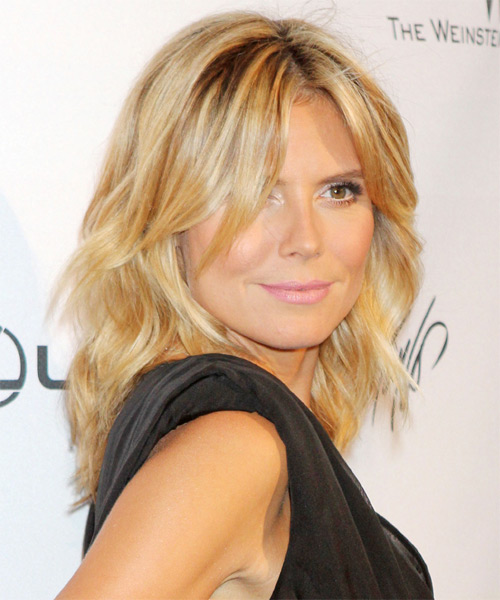 Heidi Klum
Wedding Hairstyles Guys Like
Based on the kinds of hairstyles guys like generally, on your wedding day I'd recommend the all out tousled look, or a textured half up half down hairstyle with face-framing sections. I guarantee that's what guys would love to see.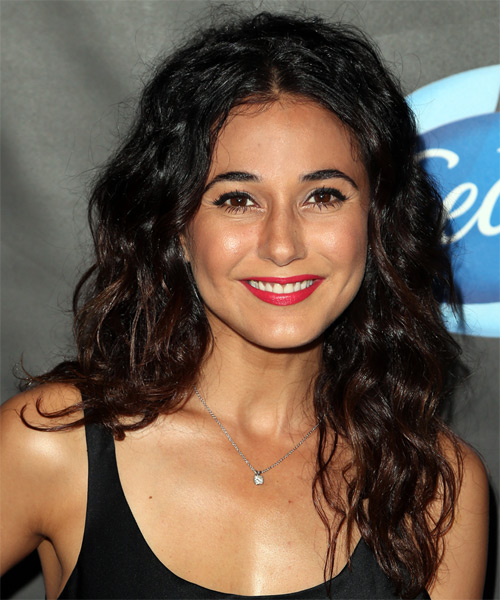 Emmanuelle Chriqui
If you're keen on long tousled locks, check out some styles by Emmanuelle Chriqui. With thick shoulder length hair, style your tresses for fullness. If you'd like some added volume, I'd also suggest a hair piece. Another accessory worth considering is a tiara, which is great for separating the hair and creating distinct volume sections that frame the face.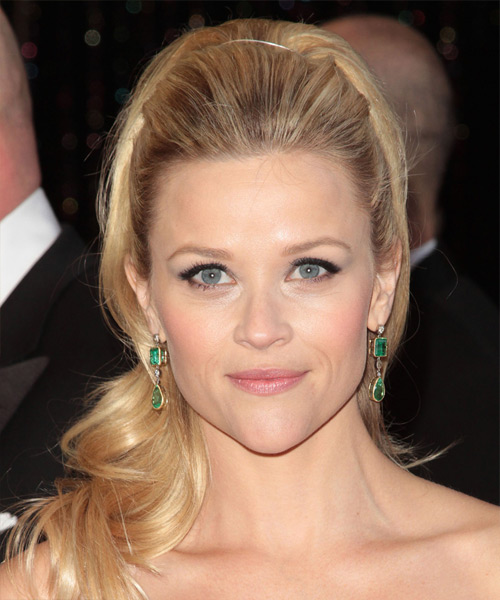 Reese Witherspoon
If you'd prefer a half up half down hairstyle, then have a look at some of Reese Witherspoon's previous styles. Guys think their brides would look hot in these half up hairstyles. If you want to add body and shape around the face, pin the top softly to the back and leave the sides out. Or, check out Carrie Underwood's bang hairstyles. These are great examples of half up half down hairstyles that incorporate a fringe to achieve lovely shape around the face.
Now of course you don't always do what he wants, so I'm not suggesting you simply get a style for your wedding day that "guys like" and you don't think any more about it. What I am suggesting is that it's worth considering what the opposite sex likes because it will give you a little more input and a few more options for when you're planning your big day.