TheHairStyler.com's latest hairstyles are an essential way for you to stay up to date with the best new hairstyles the very minute we add them to our database. Right here you'll find the latest hairstyles styled by the best hair salons around the world.
Casual Medium Straight Hairstyle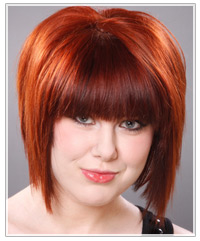 This big and beautiful hairstyle is a superb choice for those after an everyday look with a little bit of flair. The full, blunt cut bangs draw great attention to the eyes, the red hair color is an inspiration, and the fantastic shape is perfect for oval face shapes.

 
Alternative Short Straight Hairstyle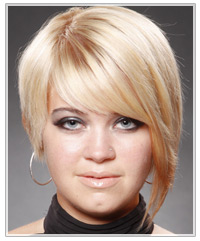 There's nothing quite like an asymmetrical hairstyle to give you a look that turns heads. As for the blonde hair color, it might be a little plain, but that's what allows the haircut to shine! The side-swept bangs are also a great addition to this look and really bring focus to the eyes.

 
Formal Short Curly Hairstyle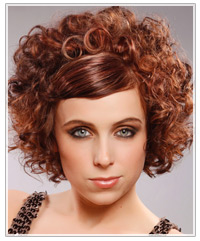 This is certainly one way to wear curls! The volume achieved by this height filled hairstyle makes for an impressive finish, and the beautiful brown hair color mixed with red highlights is the icing on the cake!

 
Formal Short Straight Hairstyle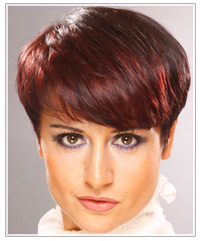 If you're looking to add some spice to your short hair (or are even thinking of going short), then this short straight hairstyle is a great choice. The tapered back and graduated layers create a fantastic shape, and the panels of red hair color mixed with a deep brown base color gives pizzazz.

 
Click on each image to try the virtual hair style on your photo or our model, for how to style steps, and for larger views. You can also let us know what you think of these hairstyles by leaving a comment below!