If you're a bit of a hair color fanatic then you're probably like me and always on the lookout for an exciting hair color that just makes you stop and go, wow... that's pretty cool.
I had one of those moments when taking a look at some of the new hairstyles we've added to the site, when amongst all the brown hair colors and blonde tinged 'dos, I saw this absolute attention grabbing two-tone red hair color: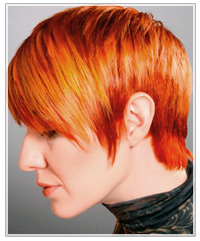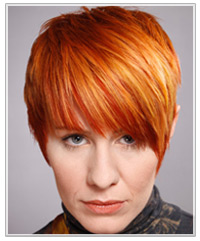 The color just put a whole new spin on how awesome red hair can look if you're willing to try something more interesting than just a flat, one tone hair color, and the combination of the deep red base color and copper highlights really takes the alternative short straight hairstyle to another level.
For a tamer version of the same hair color concept, this alternative short wavy hairstyle uses the darker red tone on top and the lighter copper red hair color underneath, and although I couldn't really see myself trying out the haircut, the color mix is very impressive and would work just as well in a mid-length haircut or something longer.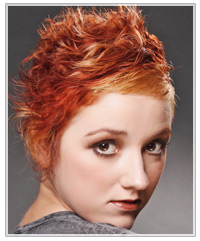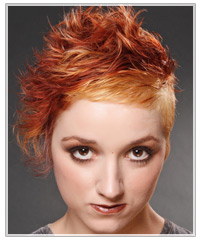 If you'd like to see how you would look with these hairstyles then click on the images for a chance to try on the virtual hairstyle. As for the hair color, is it something you'd try? Let us know by leaving a comment below!