Flat, lanky hair is never a good look, so it's no wonder that women everywhere love to add body and bounce to their hair. Although the right haircut will work wonders for providing lift, there are also some simple styling tips that can help you pump up the volume. Before we get into the hairstyles, check out these helpful styling tips first:
1. Shampoo, conditioner and other hair products deposit residue on your hair and over time, your hair will become dull. Every so often, use a clarifying shampoo to strip all of the excess 'gunk' from your hair and enhance its natural volume.
2. Use lightweight hair products. Serums, creams and heavy waxes will do nothing for your hair's volume. Try to use a select few products that have a lightweight formula and use them sparingly.
3. Invest in BIG styling tools! A large round brush and Velcro rollers will do the trick and give your hair added volume when you style it.
4. Use curling or waving tools to add volume to your hair rather than wearing it straight and sleek.
5. Short hairstyles generally maintain volume better than longer, heavier hairstyles so you may want to keep this in mind if volume is important to you.
Now let's get to the hairstyles!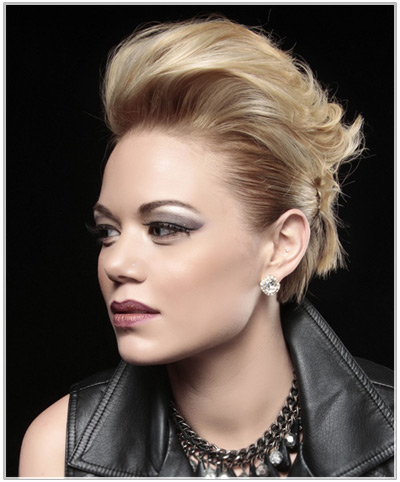 Here is an edgy high-volume hairdo that is perfect for women who like a lot of lift. This bob has been pinned back on the sides while the top area has been styled off the face towards the back of the head. Volume has been added to this hairstyle by blow-drying the hair upwards and round brushing it towards the back. Backcombing is needed on the top of the head to maintain this style's height, along with a strong hold hairspray.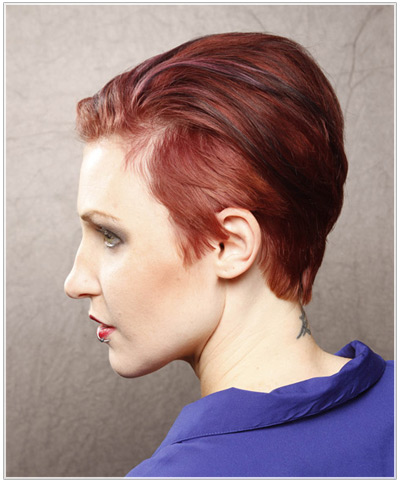 Our model is wearing a chic bouffant in her short hairdo—another great way to add some volume to your locks. This is an especially useful trick for women who have fine or thin hair. To get this look, add a lightweight mousse to the roots and blow-dry your hair using a round brush. Once you are finished, use a comb and backcomb the roots at the crown. Gently comb the hair on the top section backwards for a smooth finish and then spray it into place.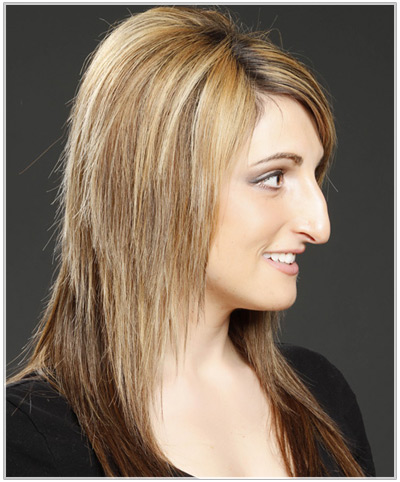 For all the ladies with long hair out there, this haircut is a fantastic option for you. Volume is created by adding jagged layers throughout, with much shorter layers at the back that can be styled with a round brush to produce mega-volume. Backcombing the roots on the top and back portions will create a mini bouffant for a Sixties vibe. This hairstyle looks gorgeous worn straight and sleek but also looks super cute when tied into a low ponytail too!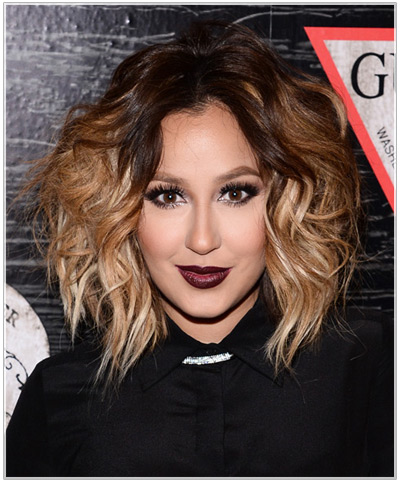 Finally, to add volume and a bit of edge, try out this wavy hairdo as seen on Adrienne Bailon. Her hair has been waved with a curling wand and then backcombed throughout the roots, lengths and ends for a super voluminous 'do. Her two-tone hair color adds an interesting effect to this hairstyle as well—this is definitely a look for all of the wild ones out there!