Ever since Jennifer Lawrence cut her hair short, women have been flocking to their stylists asking for a similar short hairstyle. The reason Jennifer's hairdo is so coveted at the moment is because it is low-maintenance but high-style, plus it suits most face shapes. It can also work well with any hair texture as long as the layers are done right—your stylist should know how to customize this cut to suit your hair thickness and texture perfectly.
With that being said, let's check out the latest Jennifer Lawrence-inspired hairstyles—choose the one that is right for you!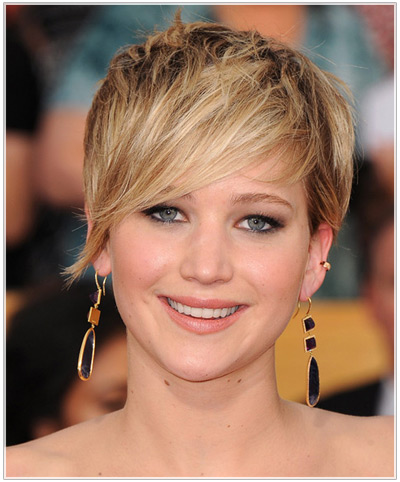 First, we have to check out Jennifer Lawrence herself, of course. Her short 'do has grown out a bit, which she has transformed nicely into a jagged asymmetrical cut. The layers on the sides and crown are shorter than the top, which has been grown out into a side-swept fringe. This looks fantastic when it's blow dried with a 'flick' outwards like Jen is modelling here. It's also a great way to slim down the appearance of a full face. This haircut works especially well on square and oval face shapes.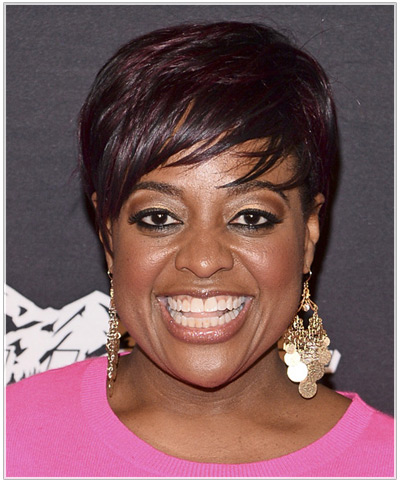 Sherri Shepherd is working her short tapered hairstyle effortlessly here. Like Jennifer's 'do, Sherri's hair is tapered around the ears and at the back of the neck, with the top layers left long. Her fringe has jagged layers that let it sweep to the side, framing her eyes and creating dimension in her cut. Sherri has added extra volume at the crown, which balances out her face nicely. This haircut looks the best on oval and diamond face shapes.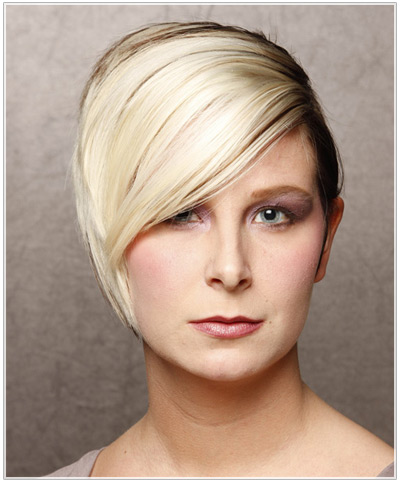 Here, our model is sporting a longer version of Jennifer's 'do, with some funky color effects added in. This hairstyle will suit women who want a funkier version of Lawrence's cut with some extra length. This 'do has much longer layers on the top and sides that graduate up at the back. There is layering throughout the ends to give it a smooth, sculpted shape. The long peek-a-boo fringe is great for square and round face shapes too.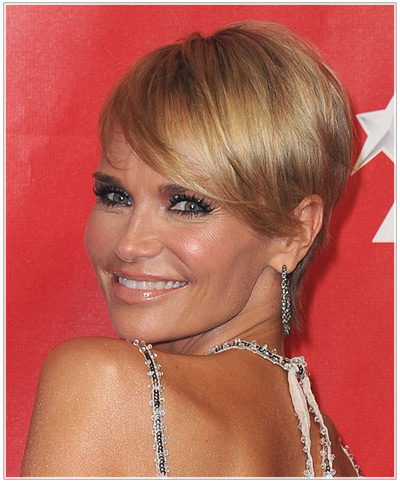 Kristin Chenoweth goes for Sixties chic with her short layered hairstyle in this photo. This hairstyle is a good option for women with delicate or petite features who get overpowered by long hair. The long fringe is a glam addition to this layered hairstyle that is tapered at the back of the neck. To get the Sixties vibe, add backcombing at the crown to give yourself a mini bouffant. This hairstyle looks fabulous on square, oval and round face shapes.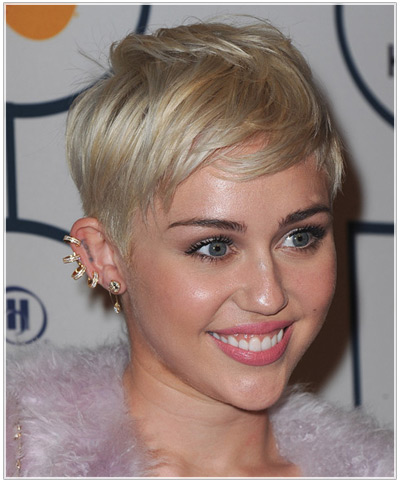 Finally, Miley Cyrus does her own version of the short tapered cut with edgy layers and super short sides. This is a trendy look that works fabulously on short hair that is medium to thick in density. Miley doesn't bother with a part here and instead goes for a messy bedhead look. Her platinum blonde hair color adds an extra touch of edge to this modern, youthful cut. This haircut is perfect for heart and oval shape faces.
So—who has the best short tapered hairstyle: Jennifer, Sherri, Kristin, Miley or our model's?