If you want to take your short hair a little longer but are worried about how your locks will look when going through the dreaded growing out stages then have no fear! We've put together some easy hairstyle ideas that will show you how to go from a close cropped short hairstyle to a longer, more feminine version with styling tips that will keep your locks looking great in-between. Check out the options below...
Short and Sassy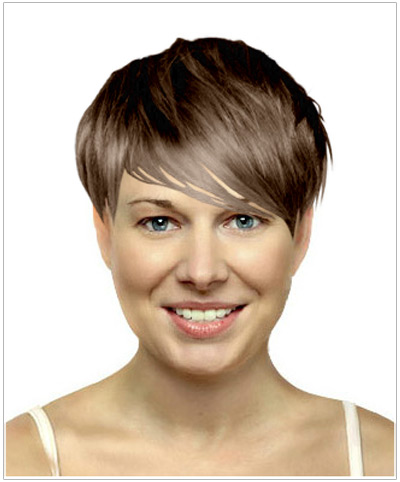 The starting point for this short style evolution is this sassy cut. To ensure that your short hair will continue to look good while you grow it out, it's important to get this first cut right. For this look, the back and sides have been tapered in and the top section has been jaggered cut. There is also enough length left in the top sections to offer styling flexibility. Ask your hairstylist to give you these features if you don't already have them so you're set to grow your locks out in style.
While the hair is this short, it's a great chance to make sure your locks are the star of your look. Try styling your hair like our model here where your lengths are pulled softly around your face and swept around your eyes for the most flattering finish. A lightweight mousse is a great product to use as it will keep your locks in place, but won't weigh them down or make them look sticky.
Stylishly Side-Swept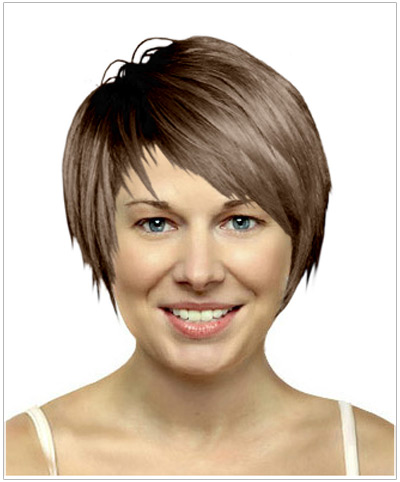 As you now move to let your style grow out and your hair length gets longer, opt for making those jaggered layers pieceier. Use a slightly heavier hair styling product, such as gel or wax to inject some texture into your layers and start to style your hair to the side.
Your hair length will now be at the growing out stage where it can be frustrating and your locks begin to fall into your eyes. This can make your want to cut your locks shorter again. Try to make the most of your hair by adding in a deep side part. This will make it so that your top sections can be swept to the side and across your forehead. This will not only keep the ends out of your eyes as they get longer, but it will provide a very flattering look for your style and give you a new look to play with. You could even try taming your strands with some well placed hair clips for a touch of sparkle.
Feminine Finish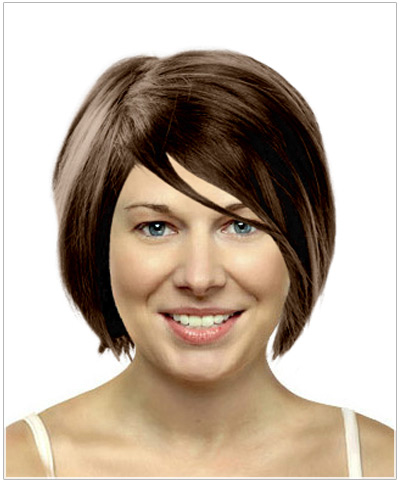 The final style ends on a longer looking short 'do. The jaggered layers have grown out long enough to reach just below the ears, and if kept regularly trimmed, will still be able to be styled easily. Staying with the deep side part and keeping to the theme of side-sweeping the top layers across the forehead will now give your longer lengths a feminine finish that looks flattering and flirty.
Your hair should now have enough weight in it that you may not need styling products to keep your strands in place. If you do need some styling aid, however, then a light hold hairspray will give you staying power that still allows your hair to move and look natural.
And there you have it! With the right starting cut and some effective styling, you can still look stylish while growing out your short hair. Give these options a try and let us know how you go!