A round face shape is characterized by a round chin and hairline, a width and length that are the same and wide cheekbones.
To really make the most of this type of face shape, try choosing hairstyles that will flatter and minimize the roundness of your face, such as styles that fall just below your chin or longer, have volume and fullness at the crown or long lengths and tapered ends.
For an idea, take a look at these short, medium and long hairstyles and use the options as a guide to finding the right hairstyle for you!
Short Hairstyles for Your Round Face Shape
Our first short hairstyle features jagged cut layers around the jawline, which is the perfect way de-emphasize a round face shape as this will draw attention to the lower half of your face and away from the wideness of your cheekbones. A sassy side hair part and side-swept bangs finish off this look nicely and help to create a great frame for the face.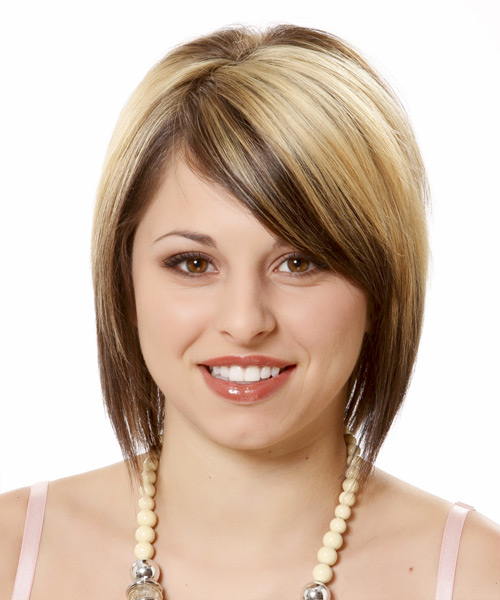 Although curls can create a wider style, which is no-no for round faces, ensuring the width of the curls is concentrated through the crown area removes a lot of the bulk and weight from the sides of your face, which is what you want. For a stunning result, keep your curls defined with some smoothing shine and add a thin plait through your bangs to keep this style on trend.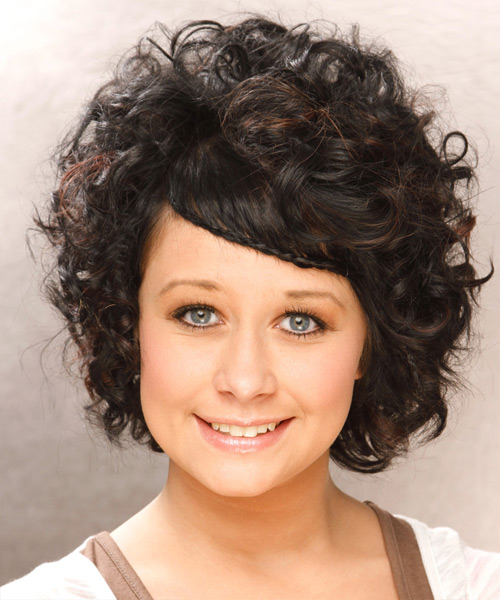 Mid-length Hairstyles for Your Round Face Shape
A bob hairstyle is the kind of 'do that can be adapted for any face shape and it goes particularly well with a round face as the lovely layered sides tend to slim down your face. Team your bob with some backcombed volume through your roots and you've got a hairstyle winner!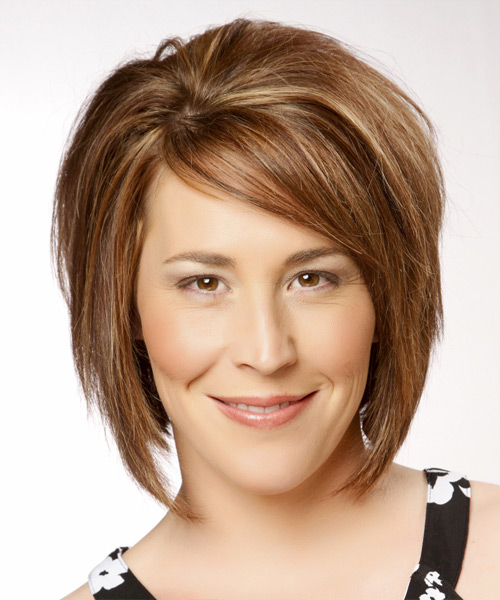 Another great mid-length hairstyle option is to pull your hair into a half up half down hairstyle which includes plenty of teasing at the roots. This will again create height in the crown and help to promote a slimmer look around the sides of your face. Long swept bangs and soft curls also further help to flatter your shape, and help to make this a great all-occasion style.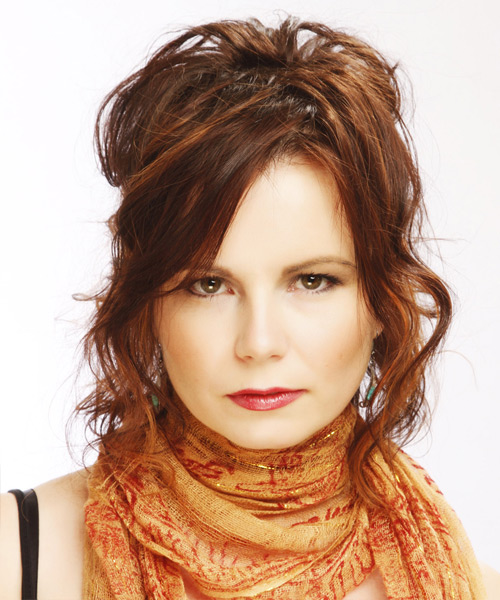 Long Hairstyles for Your Round Face Shape
If your face is round and your hair is long then use your length to your advantage and add plenty of chin length or lower hair layers to slim and hide the width in your face. Wearing a hairstyle that covers your ears and frames your face is a great option as it disguises the wide cheekbones.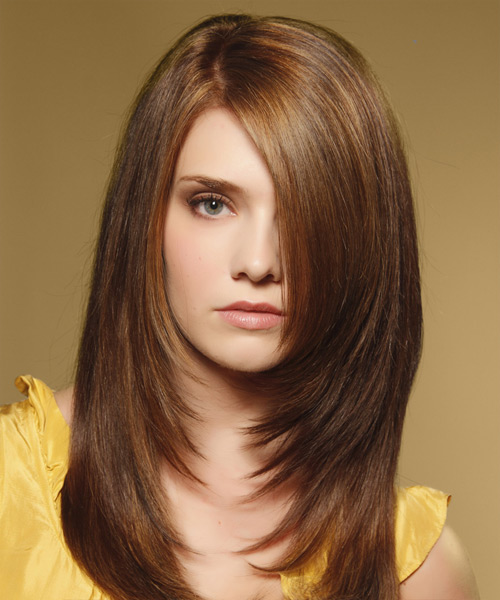 For those who love to wear their hair up, try an updo that takes the volume to the top of your head instead of around your face. The addition of side-swept bangs in this lovely style helps to further reduce the roundness by breaking up the length and width of your face.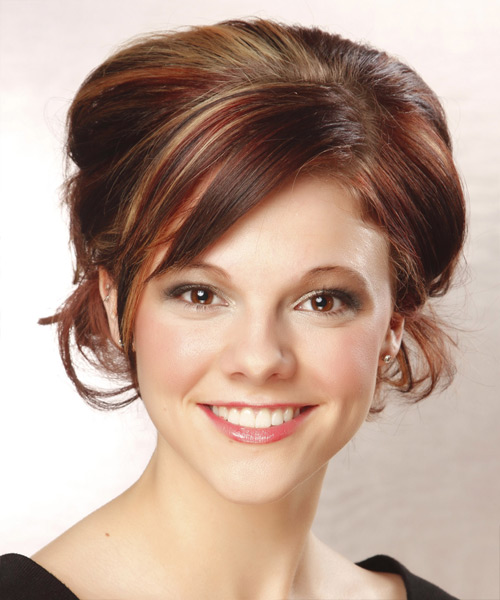 For more great short, medium and long looks that will work with a round face shape, check out our range of hairstyles today.