Big, voluminous locks are a great styling option that can be applied to your everyday hairstyle or to vamp up your look when attending a big event, so try these tips to makeover your 'do with some big, bouncy hair!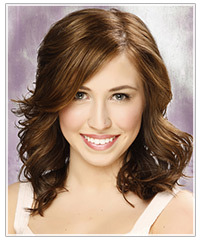 If your hair is limp then blast some dry shampoo into your roots and mid-lengths for a volume boost.

Use curls to make your hair look like it's full of volume and body. Wrap large sections of your hair in Velcro rollers and use your blow-dryer to set the curls, or add large hot hair rollers to your hair and remove them when they're cool. Once the rollers are out of your hair, use your fingers or a hair brush to brush out the curls and leave you with big, bouncy hair.

For a sneaky way to add volume, backcomb the underneath sections of your hair only, leaving the top smooth. Your hair will look groomed, but it will also have plenty of lift and volume.

The best way to get voluminous volume is to add some hair mousse into your damp roots and then tip your head upside down and roughly dry your hair with your blow-dryer for a few minutes.

If you have fine hair and it won't take the weight of heavier hair styling products then use sea salt spray. It will make your hair stiff and strong enough to support a bigger hairstyle. The waves it'll help your hair form will also create a great big shape too.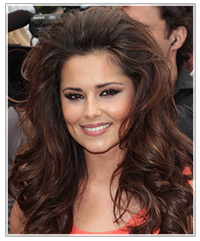 To get big hair that'll last, work with day old hair and backcomb your hair until it stands up, and then smooth it down and into place and give it shot of hairspray.

A sure fire way to ruin big hair is to overload your locks with too much hair product. Try to just stick to basic products, like washing with a volumizing shampoo and conditioner, applying a root booster and then blow-drying with a large barreled brush to encourage volume and create a great big hair finish.

Inject some extra volume into your hair when blow-drying by blow-drying your hair in the opposite direction of how you'll be wearing it. When you finish styling, flip your hair the right way and your locks and roots will have extra lift and bounce.
If you love the look of these great hairstyles, click on the above images to try on the virtual hairstyles with your own photo or our model!