Dry shampoo is the perfect go-to product to fix a range of hair mishaps, but like all hair helpers, there are some do's and don'ts that you need to know if you're going to make the most of this great hair styling product.
Do Use It for Hair Emergencies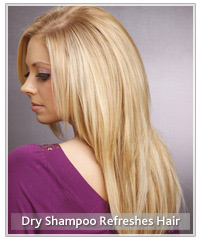 The beauty of dry shampoo is that it can be applied anywhere and only takes a few minutes so it's perfect for fixing up sudden hair emergencies. It'll clean up dirty or oily hair and refresh smelly locks in an instant - all without the need for traditional shampoo and water. Keep some on hand in your bathroom cupboard, your handbag or your work desk so you're prepared for any hair emergency.
Do Use It to Add Hair Volume

Dry shampoo not only cleans your hair, it's also a great tool for injecting hair volume (especially into fine, flat, limp locks). Just add some product into your roots and then blast your strands upwards with the help of your blow-dryer and a paddle hair brush to add lift and volume where you need it most.
Do Use It for Updos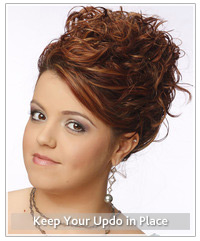 Dry shampoo will roughen up your hair strands, which makes it perfect for styling an updo. One of the most common updo issues is not being able to get your soft, slippery locks into place and/or keeping your locks in place once your updo is styled. A quick spray of dry shampoo will give your hair strands grip, therefore making it easier to mould your hair into shape and to keep any little fly-away hair strands in line.
Do Use It for Great Bangs

Bangs are more prone than the rest of your hair to being touched, picking up dirt and being overloaded with oil. A quick daily refresh with dry shampoo will keep your bangs shine free and presentable between regular hair washes.
Don't Overuse It

Avoid the need to empty a whole can in your hair and just start with small spurts of spray, brush it through, and then use more if needed. Adding too much dry shampoo not only wastes money and the product, it also weighs down your hair, makes it difficult to style and could give your locks a dandruff-like coating, which is not a good finish for any hairstyle.
Don't Use It Instead of Regular Shampoo

While dry shampoo is a great product and is really easy to use, using it all the time instead of a regular shampoo will only lead to damaged hair. Nothing should ever replace the use of a regular, wash out shampoo, which is the best way to cleanse your hair of all dirt, oils and styling product build up.
Don't Wash It Out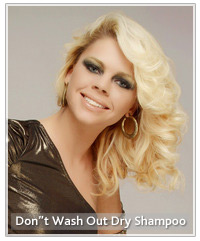 Dry shampoo is designed to go into dry hair and stay in dry hair. Don't add it to wet hair or try to wash it out. Following the recommended directions on the can and brushing the dry shampoo through your hair will soak up the oils and dirt and remove the dry shampoo powder so it's not noticeable. After that, all you should be left with is clean, fresh smelling hair.
We hope these dry shampoo do's and don'ts help you to keep your strands in tip-top, presentable shape. To find a hairstyle to show off your locks, take a look at our range of virtual hairstyles today, and don't forget to add your photo for a firsthand look of how the 'do will look on you!