If you're like most women today, your days are probably jam packed with work, family commitments, hobbies and other things that life throws your way. We are more pressed for time than ever, so it's no wonder that many women specifically want a hairstyle that looks good but is easy to style in minutes. Whether you are looking for a wash and go style or something that doesn't need more than five minutes of styling time, these 'dos are for you!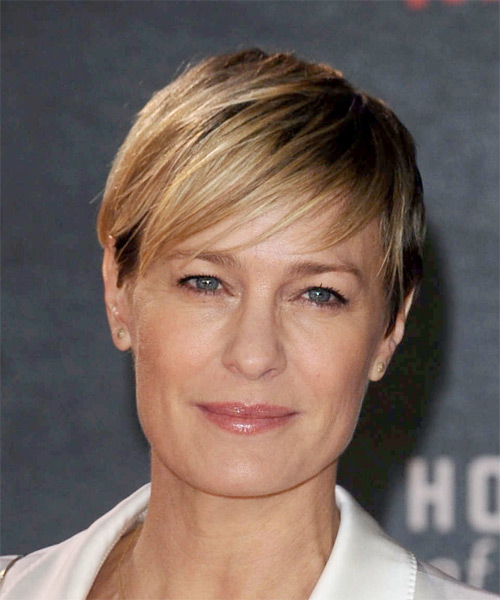 Robin Wright has a simple pixie cut that is stylish and low maintenance, which is perfect for a busy professional woman on the go. If you like short hairstyles and have straight hair, this 'do is ideal for you. The sides and back are cut short while the top layers are longer and can easily be swept to the side or back off the face for versatility. To style, all that is needed in the morning is a quick blow dry using your fingers to style, or simply add some styling gel to your towel dried hair and let it air dry.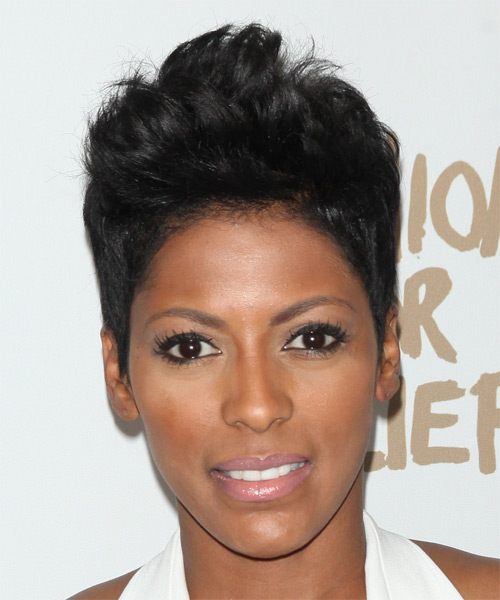 Tamron Hall got it right with this hairdo that is both chic and hassle-free. Her natural wavy hair texture is enhanced with this jagged cut that gives her volume and body at the crown with minimal styling time. Tamron can style it with her fingers and a blow dryer or simply do a wash and go with a bit of styling product mixed in. This is an ideal haircut for ladies with some wave to their hair that want an easy to style yet edgy, chic 'do.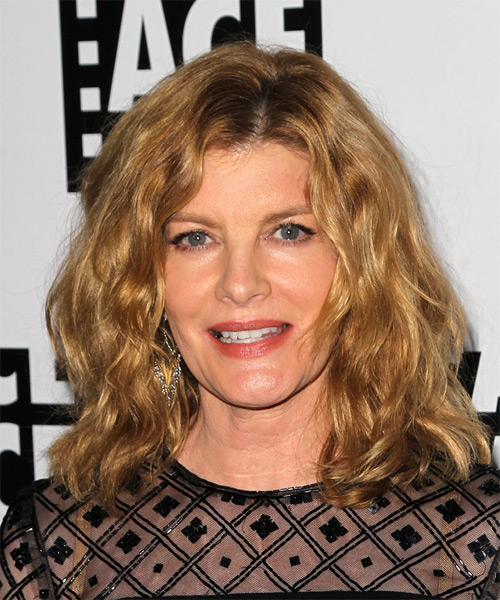 One of the most easy to style hairdos is the classic bob. As you can see here, Rene Russo is wearing a simple shoulder length bob that is centre parted and lets her natural waves do their thing. Stick to a shoulder length bob for the most versatility as this length can be pulled back into a bun, ponytail or chignon. This hairstyle can be smoothed out with a blow dryer or air dried for a more natural look.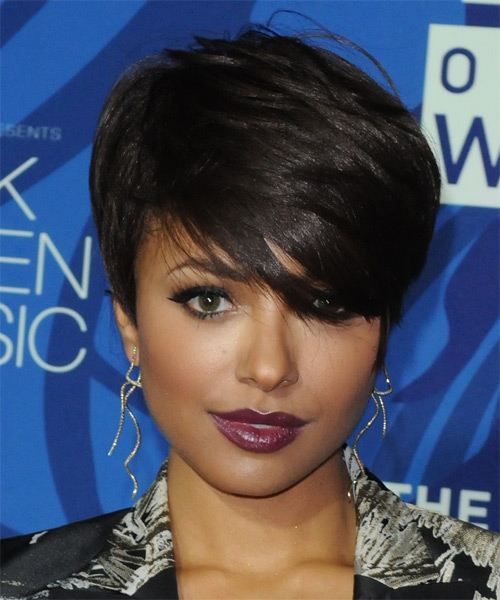 Kat Graham's peek-a-boo hairstyle is a sexy easy to style option that is ideal for ladies with straight hair. Kat's sides and back have been tapered close to the head while the top has been left longer. By creating a deep side part and sweeping the hair across the forehead, Kat's hairstyle gives her a sexy peek-a-boo effect and flatters her oval face shape. To style this 'do, all that is needed is a few minutes with the hair dyer and a round brush. Or, this can also be a wash and go hairstyle if you don't have any time to devote to styling in the morning!
As you can see, easy to style 'dos can be long or short and should work with your natural hair texture. Don't forget that many long hairstyles are easy to style as well, as long as you have a good cut that works with your face shape and hair texture. To see even more easy to style 'dos, check out this page on TheHairStyler.com.