Do you have an elegant soiree or special event to attend soon? If so, you're probably going to need some fabulous new updo ideas for your hair! While many women choose to leave their hair down for these events, wearing it up can actually look more flattering as it shows off a nice décolletage area as well as any fancy jewellery that you may be wearing. Plus, you won't have to worry about your hair falling or looking messy at any point throughout the night. Have we sold you on wearing an updo yet? If so, keep reading for some of the latest easy party updos!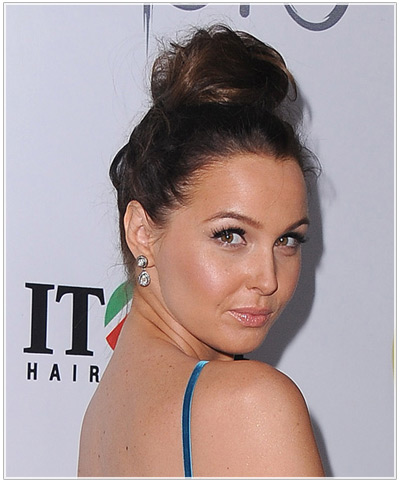 Here, Camilla Luddington looks fabulous in a "bird's nest" bun. Her long hair has been loosely pulled up and twisted around a bun "donut" for extra height. The looseness of this 'do gives it a casual appearance but it can still work in the evening, as you can see here. This hairstyle is a great day-to-night option for women on the go.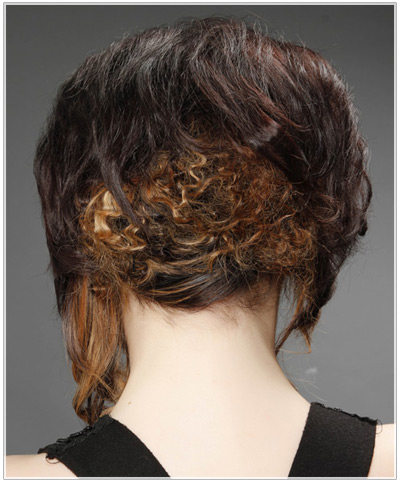 Another idea is this low French twist hairstyle that looks fabulous from both the front and back. This hairstyle will work well for women with curly or straight hair in particular. The hair has added volume in the crown to produce a bouffant effect, with some face-framing layers left down in the front. In the back, the hair has been twisted into a roll at the nape of the neck and pinned into place, maintaining fullness at the top. This is a glamorous style that will keep you looking fabulous the entire evening.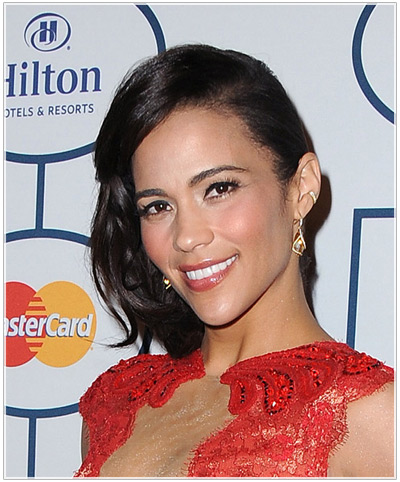 Here, Paula Patton works a simple half updo that is 100% glam. You can easily recreate this look at home by creating a deep side part in your hair and then sweeping it to one side and pinning it in place. This easy half updo works for any hair length and texture, although it tends to work the best on wavy or curly hair. It will also flatter any face shape too. Make sure to wear a great pair of earrings with this elegant hairstyle.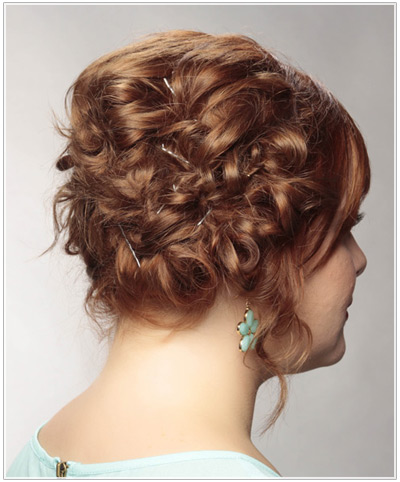 Here's one for all of the curly-haired ladies out there. This updo may look complicated but it's really quite simple to do. Simply section your hair off at the back and begin to twist and pin each section into place. Do this until the entire back is pinned and then pull the sides back in the same fashion. Copy our model and leave some tendrils of hair out to frame you face and ta-da—you now have an elegant updo in only minutes!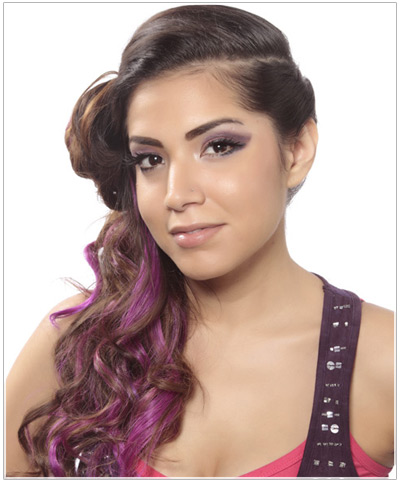 Finally, for the funkier girls out there, check out this easy half updo that is perfect for long wavy or curly hair. This is a unique and head turning style that is suited for trendy, edgy women who like to get noticed! To create this look, section your hair into two horizontal sections, keeping the top section closer to the crown of your head. Secure the bottom section in a ponytail behind one ear on the side of the head. Then, do the same for the top section. Make sure the top ponytail is aligned with the bottom one so it hides it—all you should see is flowing curls from the side. Add some clip-in hair extensions in a bold color like our model has done here for an extra dose of fun!