While thick hair can certainly come in handy when styling your hair, it also has its share of frustrations. But rather than forcing your hair to be something it's not, why not try working with your hair characteristics to find a hair length that will suit you and give you a great look every time you style!
The Best Length for Thick Hair
Hair that is coarse or thick needs some level of control to keep it looking good as easily as possible, and the best way to do that is with a hair length that is either long or very short.
Medium length hair tends to look puffy when combined with thick hair, so keeping your locks above your chin or well below your shoulders will help. As will the regular use of hair treatments to keep your strands in tip-top shape.
Short Hair Length Ideas


A short hairstyle will work well with thick hair because it provides lots of versatility and will certainly cut down on styling time. Depending on the thickness of your hair, it may take hours to blow-dry or straighten your hair if it's long, so something shorter will get you out the door faster. Just remember to get a shorter cut that takes thick hair into consideration (such as the ones shown above) so that you end up with a great finish which only needs a touch of hair styling products to create.
Check out these hot hairstyles for short, thick hair below for some inspiration: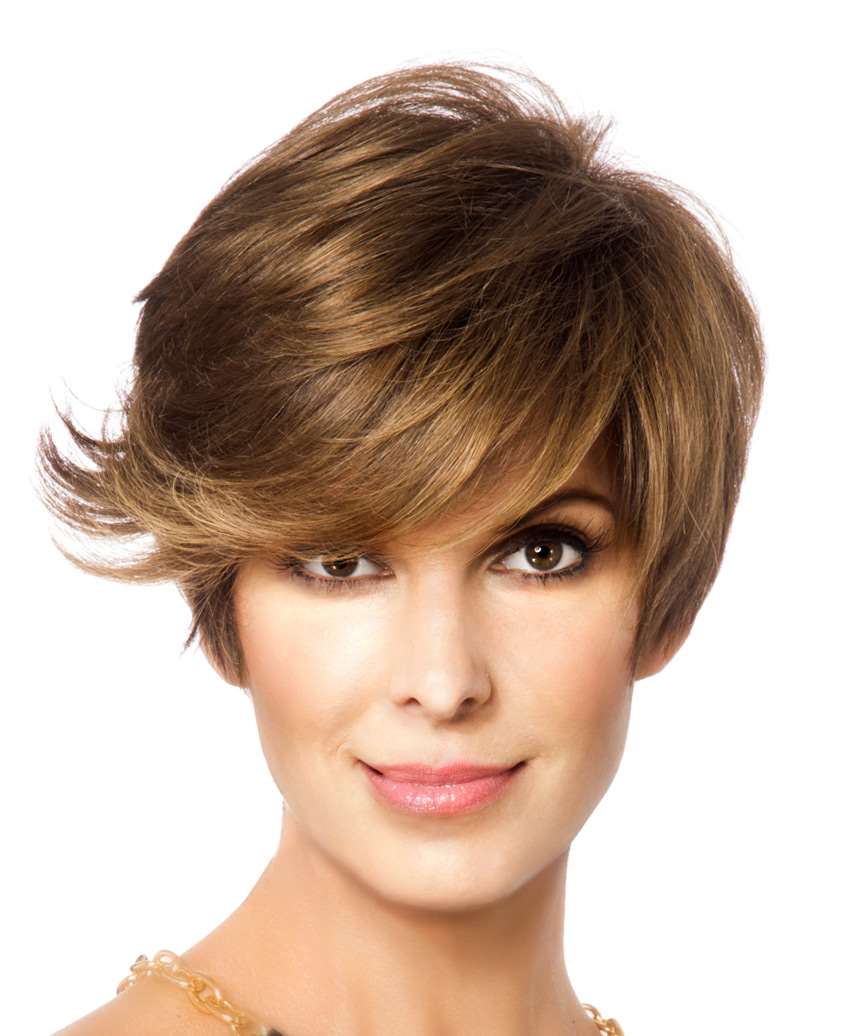 Short hair doesn't have to be boring and lifeless. Our model flaunts a sexy, modern short 'do that uses layering to tame thick hair while adding shape and movement. This 'do features graduated sides and a gorgeous peek-a-boo side swept fringe in the front. The layering takes the bulk out of thick hair while creating lift at the roots.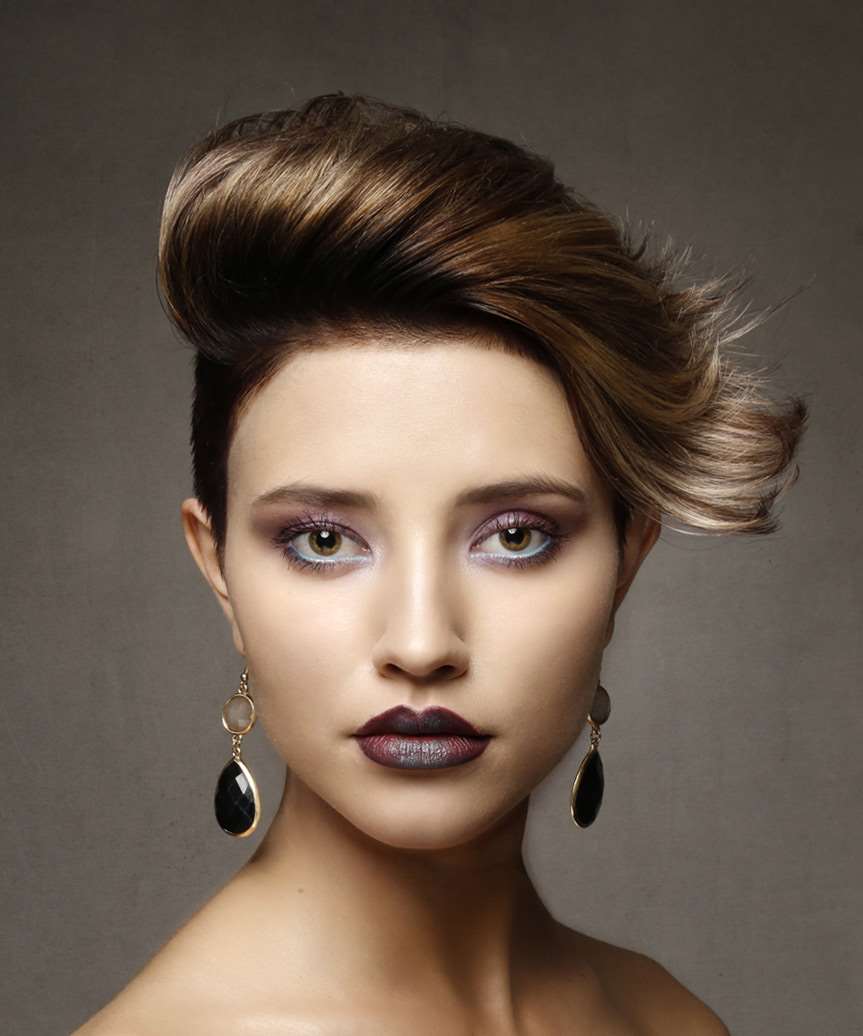 For an edgier look, go for shaved sides and a side-swept look as our model has done here. This cut utilizes thick hair to create a head-turning effect at the crown while the sides are cropped for a super chic finish.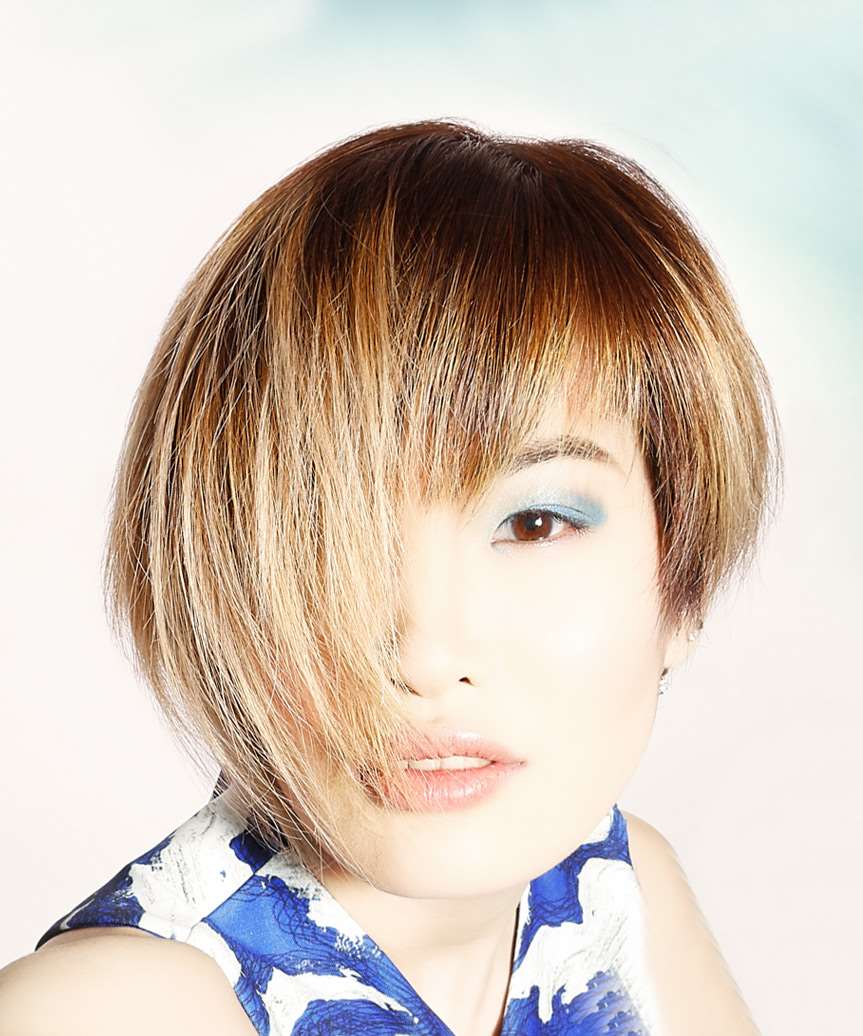 A short 'do with razored layers is another great way to wear thick hair. This cut shapes thick hair into place while maintaining volume around the face. The asymmetrical cut adds an edgy finish and helps tame those thick tresses into place!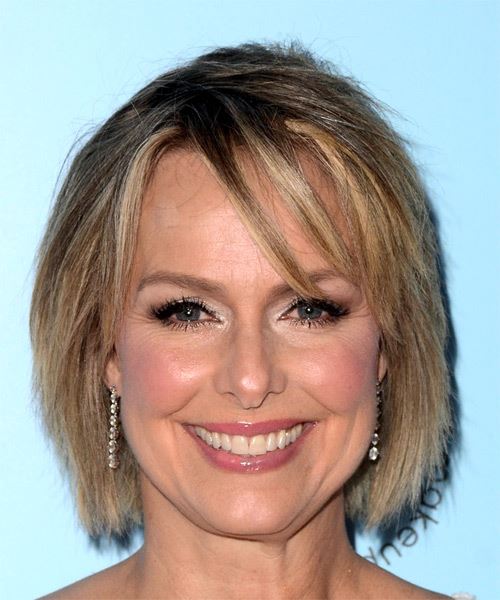 Melora Hardin flaunts a gorgeous style for thick hair-- the ultra-layered bob. Adding tons of layers throughout this 'do will sculpt thick hair into place and create a beautiful rounded shape, rather than the boxy or triangular silhouette that usually results when thick hair is cut into a bob.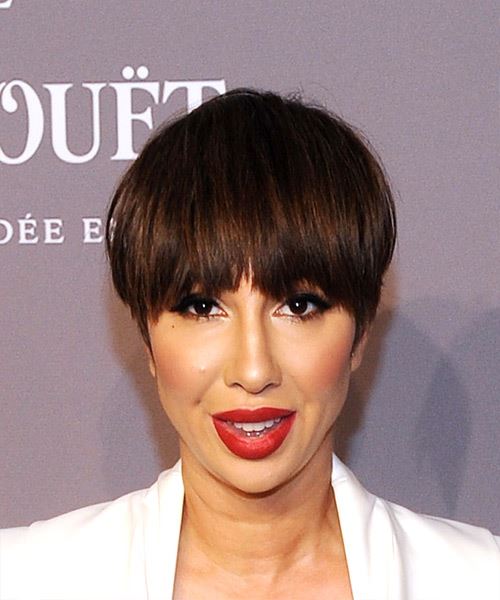 Jackie Cruz looks fabulous here in a layered bowl cut that works wonders for her look. Her thick locks have been cropped short around the ears and nape of the neck with longer jagged cut layers left on top. This chic 'do is ideal for ladies with thick hair who want a wash-and-go style.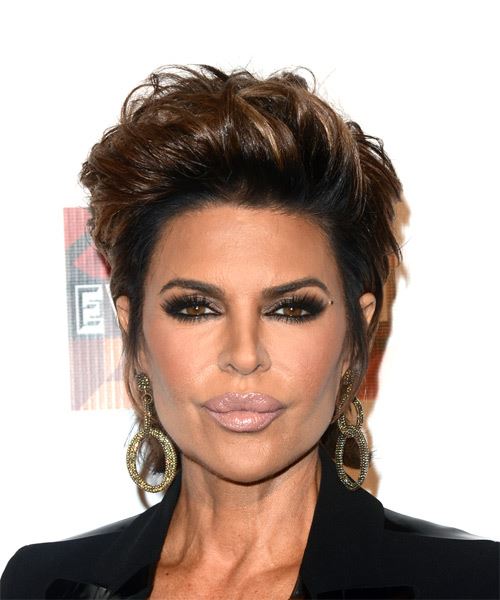 Lisa Rinna knows how to wear her short and thick locks in a variety of stylish ways. Here she opts for a windblown look that is created by styling her layered locks up and away from her face. The shorter sideas and back keep this 'do under control, leaving the majority of the volume at the crown.
Long Hair Length Ideas


If short hair is not for you then long hair that falls either just below, or a lot further than your shoulders, is the way to go if you want to make the most of thick hair. This will ensure your locks have plenty of weight to keep your strands in check. Long, thick hair does usually mean longer styling times, but with thick, luscious long locks as the end result, it's worth the effort!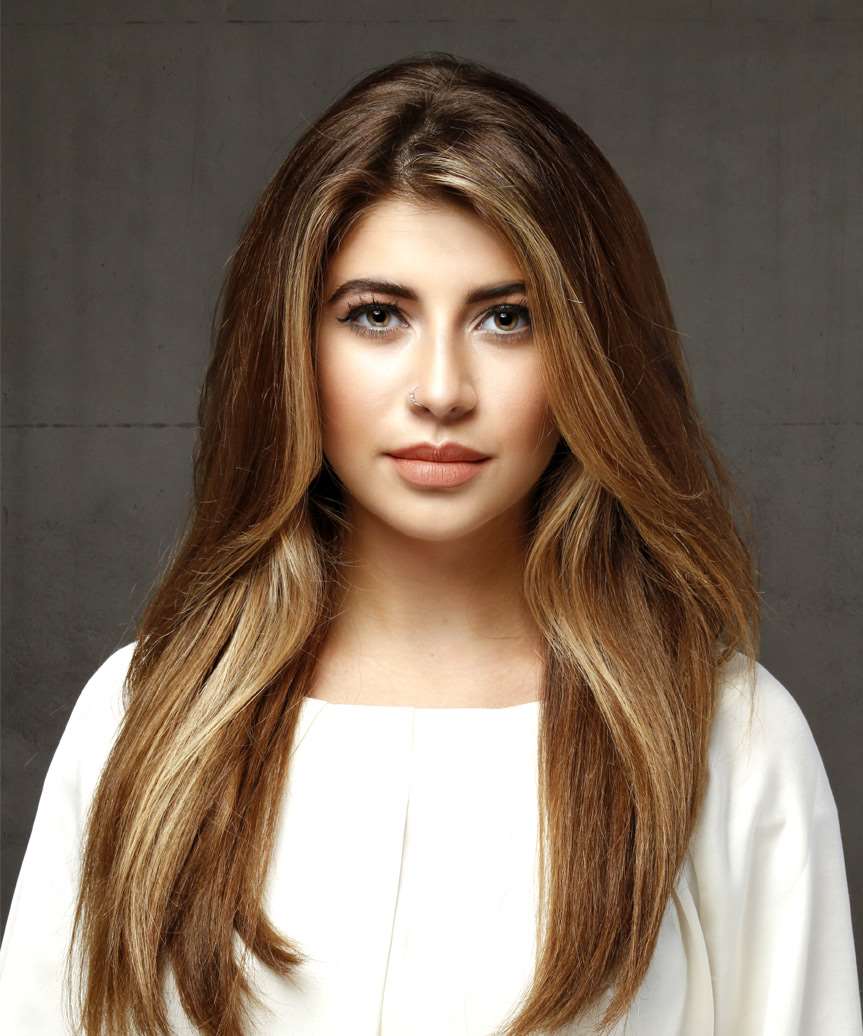 A classic long and layered style always looks great on thick hair. This 'do features layers around the jawline and through the ends for a gorgeous, soft finish.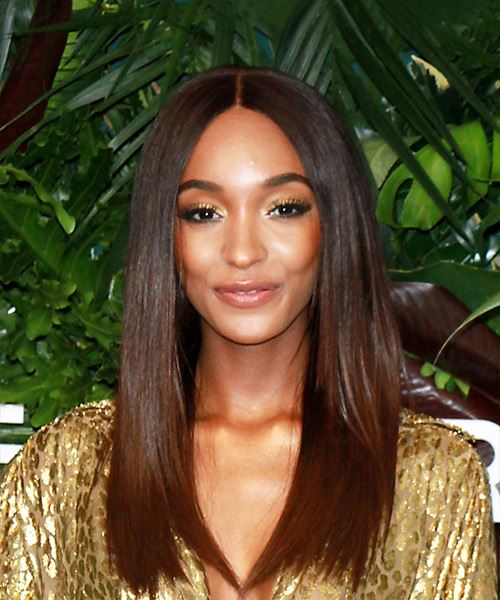 Jourdan Dunn shows us how a flat iron can transform thick hair with a simple haircut into a flawless 'do. Her thick locks have been blow dried straight and then flat ironed and center parted for this gorgeous look.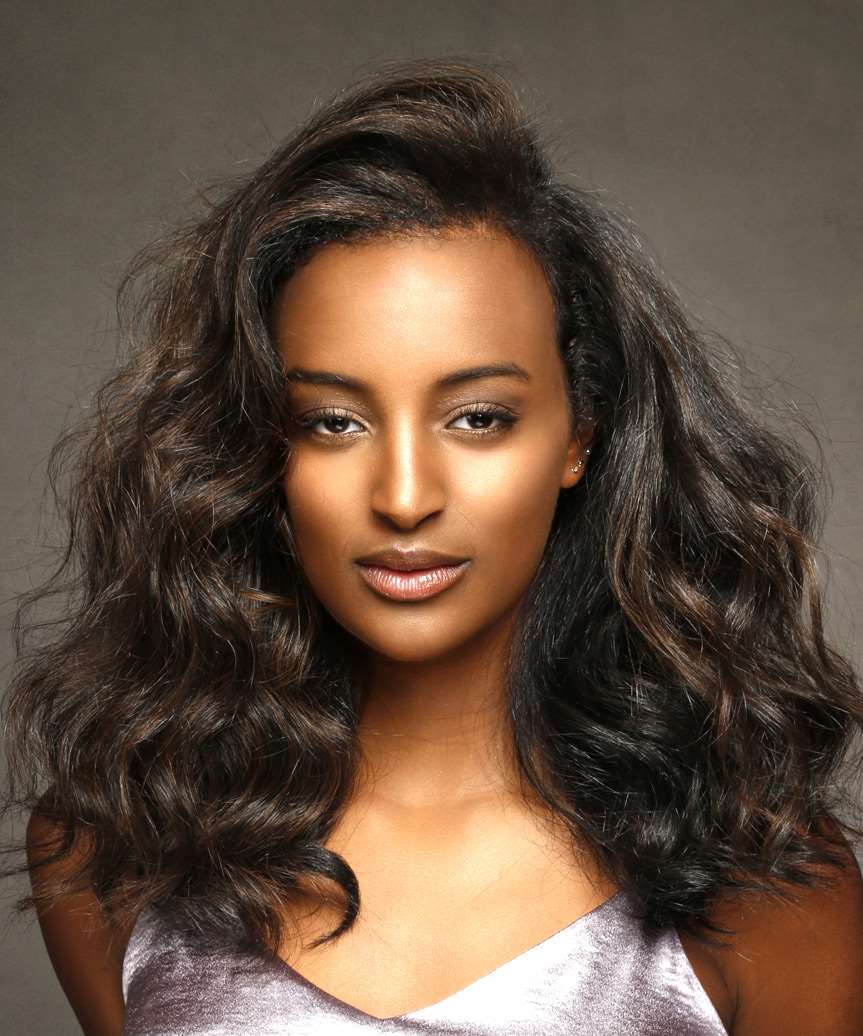 Long, thick curls never go out of style so if you are blessed with this hair type then make the most of it! Or model looks divine in a simple 'do that features a deep side part and a flipped over fringe for extra height on top. A beautiful hairstyle that easily goes from day to night!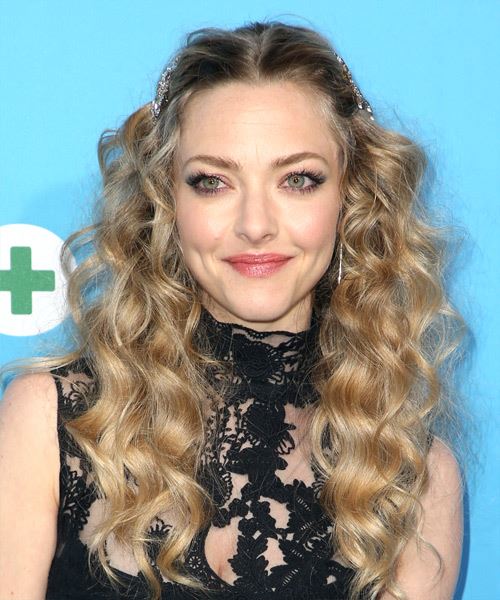 Long, thick hair that has wave or curl to it looks great with a center part, as seen on Amanda Seyfried, and some hair accessories to tame down the volume. Try a half up-do for a another variation that works well for long, thick hair.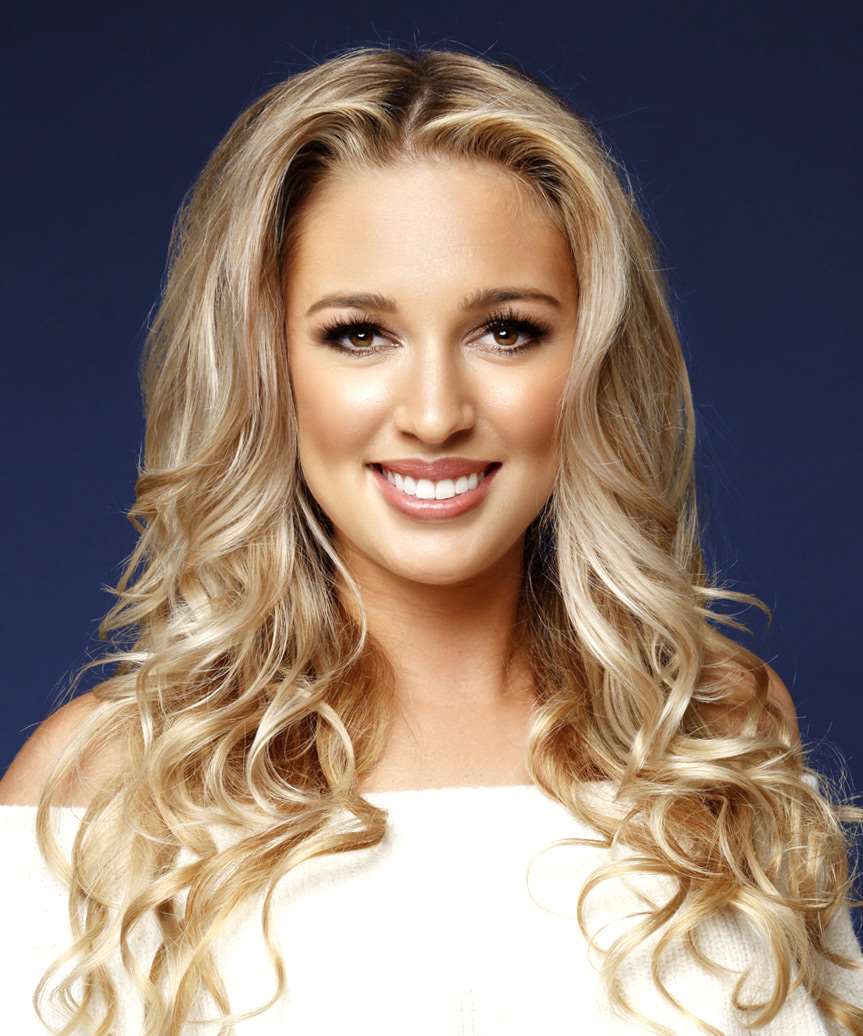 Embrace your thick locks with a long and curly style that has maximum volume and texture throughout. If your hair isn't naturally curly then you can use hot rollers to create this sexy hairstyle. Tease the hair at the roots and throughout the lengths and ends for extra texture and volume. This bombshell look is sure to turn heads wherever you go!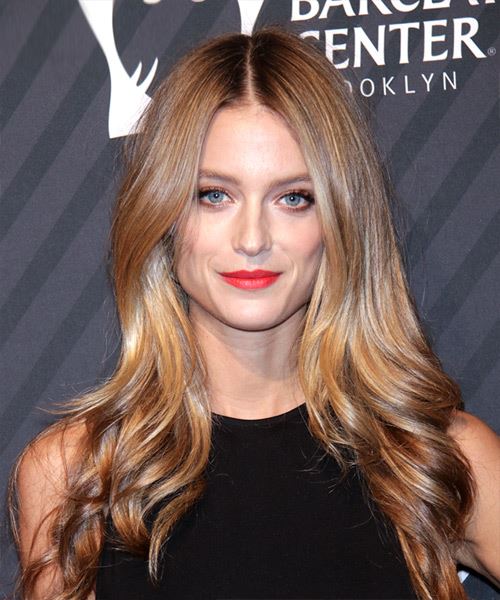 Long, thick locks can also be worn sleek for a smooth and silky finish. Kate Bock uses a curling wand to add soft waves throughout the lengths and ends of her hair here for a stunning finish. To get this look, blow dry the hair straight first then add in soft waves with a curling iron or wand. Then brush through with a paddle brush and finish with pomade or moulding cream to tame your tresses into place.
If you'd like to see more short and long hairstyles that will suit thick hair, try our Find Your Perfect Hairstyle Consultation. It will allow you to choose your thick hair texture (as well as other personal attributes) and then recommend hairstyles from our range that will suit you. You can then try the hairstyles on in our virtual hairstyler with your own photo!