Ponytails are hugely versatile hairstyles, and anyone who thinks that they're simply "bad hair day remedies" doesn't know what they're talking about. Below, four of our favorite celebrities show just a few of the different ways you can wear a ponytail... and if it's good enough for Tyra Banks, then it's good enough for... well, models too, I guess?
Lauren McKnight's Preppy Prom Pony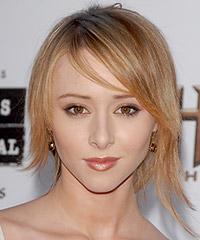 Wispy, classy, sexy and just a little bit fun and flirty sum up Lauren's ponytail, and it'd make a great prom hairstyle. This pony was swept up high and the light and wispy ends were achieved through razor-cutting. The flirty effect is also created thanks to Lauren's side-swept bangs.
Tyra Banks' Blunt Bangs Pony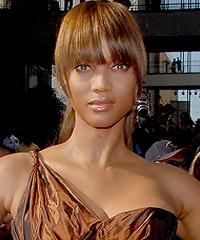 Tyra's on fashion with this ponytail and blunt bangs combo that just skim the tops of her eyes. The ponytail's a great choice here because it shows off Tyra's lovely shoulders and bold metallic gown.
Charlotte Ross' Chic and Polished Pony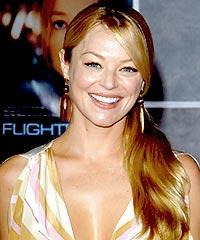 Charlotte's pony is glossy, shiny and healthy looking. It's exactly the kind of ponytail that'd look great with a frock like the one pictured or with a pair of jeans at the mall. The secret here too is Charlotte's bangs: they've been kept full and long and they suit her face shape wonderfully.
Natalie Cole's Wavy Pony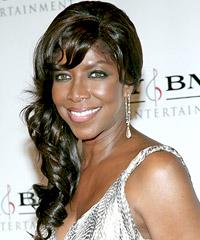 Natalie proves how ponytails can be sexy, glamorous and look pe
rfect at high class events like the Grammys. Her hair's been pulled to the side and dressed in sexy waves. Her bangs have also been swept over to the side to soften her face.
The humble ponytail is actually not so humble. It's a bit of a chameleon really that can be worn in a whole heap of different ways and to a whole heap of different occasions—from casual events, to dates and glamorous events. The ponytail's good for showing off your dress and your cheekbones alike, so next time you style one for your daughter try one yourself too.