Shampoo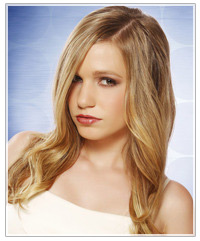 Shampoo not only cleanses and nourishes your hair; it can also help protect your locks. To make the most out of your shampoo, choose sulphate free versions. Sulphates are responsible for making your shampoo lather, but the chemicals in them can irritate the skin. It's also a good idea to choose a shampoo that has UV protection in it to protect your strands and scalp from the damage of the sun, especially if you wash your hair daily.
Conditioner
Many people, especially those with fine hair, tend to skip conditioner or apply it only to the ends because they fear it will weigh their hair down. All hair types need conditioner to nourish and promote healthy strands so make sure you apply conditioner every time you wash, and that you apply it from root to tip to get the most benefit. If you find that the conditioner does overload your locks then switch to a light conditioner or cut down on the amount of product that you apply.
Hair Color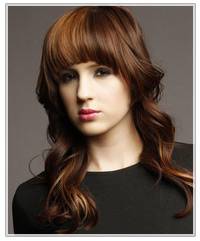 When it comes to home hair color, finding a product that is fool-proof is your best option. Nowadays fool-proof color comes in the form of foam. Foam hair color is applied to your hair like shampoo and offers more even coverage and salon-like end results.
Mousse
When it comes to using mousse, fine and normal hair will find that it works much better for them than those with very curly, wavy or thick hair. Less is also better for your strands as too much hair product can leave your locks with that dreaded 'crunchy' feel. Use mousse in clean, towel dried hair and work it into your roots for volume.
Gel
Gel is a great all-round product for most hair types and is perfect for taking the frizz out of your locks. It will give great strong hold and control to your style and is best used when applied to wet hair. For curly and wavy looks, always scrunch the gel through your locks. For straighter looks, smooth it through your hair gently. Unless you want a slicked down look, try to avoid adding gel directly into your roots as it can make it look as though your hair is oily and in need of a wash.
Wax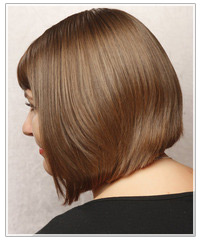 Wax is great for adding texture to your hair, taming unruly locks and upping the shine factor in your strands. Use it to keep buns in place, spike up short hairdos or to make your layers stand out. Just don't use too much as it's hard to remove excess wax once it's in your hair. To make it easy to work with, warm it up in your hands before adding it to your locks.
Hairspray
Hairspray is the perfect finishing spray for every style from curls and waves, straight tresses or updos. It's not necessary to empty a whole can of spray into your hair just to keep your style in place. If you need a strong hold then buy strong hold hairspray. Always add your hairspray from an arms-length distance and only in small amounts, adding more if needed. That way you won't overload your locks or end up with too much product which can then flake and ruin your look.
We hope these tips will help you to use some of the most common hair products to their best advantage, and leave you with nothing but great hairstyle results!