Start with Prepped Skin
The key to a flawless makeup look, on and off the camera, is well prepared skin. Gently cleanse your skin, use a scrub to exfoliate any dry skin and then follow up with a moisturizer suited to your skin type. Let the moisturizer sink in for a few minutes and then apply a makeup primer.
Apply a Natural Base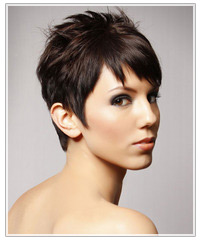 After your skin has been prepped and your primer allowed to sink in, apply a layer of foundation. For the best results, make sure your foundation matches your skin tone and take it down your neck and over your décolletage so that your skin color looks as even and natural as possible.
The best foundation application involves lots of blending. Ensure that areas such as your hairline, around your ears and your jaw line are well covered and no harsh lines are showing.
Finish your foundation application with a touch of concealer on shadow prone areas, such as under your eyes and over expression lines.
Photo tip: check your foundation formula for titanium dioxide, which is common in foundations that contain an added sunscreen. This product can react to camera flashes and you could end up with white marks on your skin. For the best photo finish, use foundation that doesn't include this ingredient.
Christmas Cheer Cheeks
A dab of color on your cheeks can really bring your look together, so don't be afraid to add some blush. Keep the color natural by sticking to pink or peach tones, and ensure there are no harsh lines. If no blush is applied you may look washed out in your photos so a touch of color on your cheeks is a must.
The Eyes Have It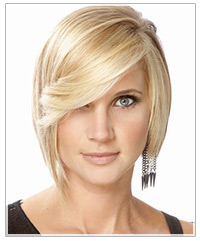 For your eyes, you'll want to enhance them. This doesn't mean overloading them with mascara and eyeliner. A raccoon look will actually make your eyes appear smaller. Keep your eye shadow choices to a natural look or opt for a darker look that suits your eye color and complexion coloring. Earth tones are usually fool-proof. Smokey eyes are also big right now and can be quite stunning when applied lightly or using color.
If you naturally have small or thin lashes, consider using fake lashes that can be trimmed to suit your eye shape. This will give you volume and length that will look great on camera without being too over the top.
Lovely Lips
If the rest of your makeup is natural and light, opt for a pop of color on your lips. If you want to keep your lips neutral, get a great light pink or nude shade. With either a natural or strong lip, definition is the key. Use a lip liner and paint your lipstick on with a lip brush so you get even, flawless coverage.
Powder Pop
If you need your makeup to last and to combat shine then apply a light dusting of translucent powder. This should stop shine from ruining your photos and keep your makeup in place from morning to night. Just remember to apply in the areas where shine is most likely, such as your t-zone, and to keep it away from lined areas where it could settle in and make those lines more apparent.
Makeup tip: it's important that your foundation and powder work together to give you a matt finish. Although a dewy complexion looks fantastic, on film it will only look oily.
Final Tips to Keep in Mind…
When applying makeup for photos you do need to be a little more heavy handed than normal. That doesn't mean you need to go overboard though. If you look in the mirror and can see that your makeup is heavier than you'd normally wear then you've applied enough. If, however, you look very clownish or unnaturally dark or light, tone it back. You can also check your level of application by taking a test photo. If anything looks too much or not enough, make your fixes before heading out the door.
Once you're at the event, keep your look perfect from the start to the end of the festivities by touching up your lippy and using blotting papers regularly to mop up any sweat and oil that could ruin your overall look when the flashes go off.