The perfect lipstick can be all you need to finish off a fabulous makeup look or bring the right amount of warmth and attention to your features, so ensure your lipstick always looks great with these tips…
Lipstick Tips
Lipstick Prep…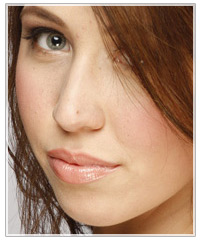 Keep your lips in tip-top condition and lipstick ready by applying lip balm to your lips before bed so your lips hydrate overnight.

Before applying your lipstick, especially if it is a drier matt color, prep your lips with some Chapstick. It will smooth your lips, fill in any lines and help to hold onto your color.

To ensure your lipstick has a good base and that your color will look even and shine as intended, apply foundation with a wet sponge to your lips and then let it dry before adding your lipstick.
Lipstick Options…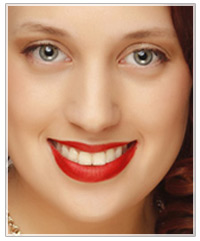 When it comes to lipstick colors you don't need 100's of different ones. Just use a basic neutral color that is a few tones darker than your natural lip color to create a great look that will suit any occasion.

For a more youthful look, use strong colored lipsticks and bare eye shadows to draw attention to your jawline and lips. This will emphasize your lips and keep focus away from the lines and wrinkles around your eyes.

If you can't find the right lipstick shade then use the back of your hand to blend different lipstick shades together and then apply the new color to your lips.

If your lips are prone to dryness then stick to creamy lipstick formulas. Using matt or longwearing lipsticks (which are quite drying) can cause your lips to crack.

When testing lipstick colors before buying, add the lipstick to your fingertips to get the closest idea about how the shade will look on your lips in the most hygienic way possible.

Be proud of larger lips and make them the stars of your face with deep colored matt lipsticks, but stay away from glosses or bright colors which can make them look too voluptuous.

If your lips are on the thin side, use pale, frosty lipsticks and a good dash of clear gloss in the middle of your mouth to create a fuller look.
Lipstick Application…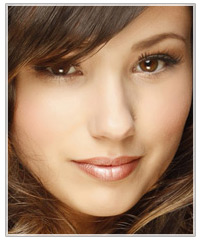 For a flawless lipstick application, apply your lipstick with a lip brush. It'll give a smooth result that will last. For best results, apply a coat of lipstick and then blot with a tissue and apply another layer. Keep going until you get the color result that you want.

When creating a great lipstick look, always remember to match your lipstick color to your complexion and not to outside influences such as your clothes or accessories. A lipstick that suits your complexion will be the most flattering.

Red lipstick is the ultimate statement color so remember to do it justice and apply the shade with a lip brush. This will also provide you with a professional, polished finish and allow you to control the level of your shade.

Our final tip, once you've applied your lipstick, stick a finger in your mouth, close your lips around it and then pull out your finger to ensure any excess lipstick transfers to your finger and doesn't end up on your teeth.
We hope these lipstick tips will help you to make the most of your lips. For more advice about getting the best from your lipstick, see our article: Makeup Tricks: Shaping Your Lips!