Smokey eyes are the perfect makeup look for an evening out or a party. Use these makeup tips to achieve the look for yourself.
Smokey Eye Guide
Blending is the key to this look. Ensure that each layer of eye shadow is blended together flawlessly, and pick the right mix of complementary tones to get the perfect look.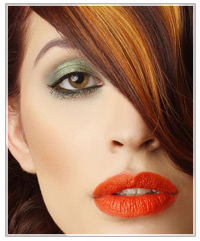 Prepare your eyelid by slicking some makeup primer on and then letting it dry thoroughly. If you don't have a primer then regular foundation will do.

Smooth eyeliner along your upper and lower lash line. Match the color of the eyeliner to the eye shadow you'll be using. Black, grey and brown are standard colors. If you're opting for a colored smokey eye look then use a purple, blue or green liner.

Once the eyeliner is applied, smudge it lightly with your finger, a makeup sponge or a q-tip.

Next, apply a light base color eye shadow to contrast with your darker smokey eye. Sweep the light base color over your entire eyelid, right up to the brow bone.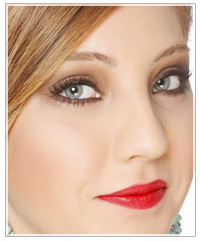 Apply a dark color, one that will complement your eyeliner, on your upper eyelid. Start at the lash line and blend up to the crease. Ensure that you blend well, and that blend over the eyeliner so that it disappears.

Once you've blended the top eye area, move to the lower eye area and blend as close to your lower lash line as possible.

Check both eyes, make sure they are even and the shadow and eyeliner is blended to perfection.

Finish off your look with a nice coating of mascara on your lashes. For an extra pop, smudge glittery gold or silver metallic eye shadow on the inner corner of your eyes.
As for the rest of your makeup, your smokey eyes should garner all the attention, so keep everything else low key. Nude lips or just a hint of color and just a flushing of natural blush is all that is required.