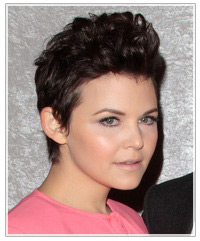 One of the most popular requests for makeup artists is for dewy makeup. What is dewy makeup, you ask? Dewy makeup is when your skin looks fresh, hydrated and almost as if you have the lightest layer of moisture on your face for a soft ethereal glow. Granted, this look is easy to pull off if your skin is young and supple like Ginnifer Goodwin, but nonetheless her makeup in this photo is a fabulous natural look that anyone can try.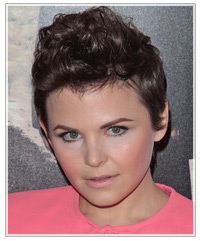 To get dewy-looking makeup, you need a great base to work with. Try a water-based foundation or sheer mineral makeup foundation. Next, add a shimmery eye shadow on the eyelid in a light color like champagne, ivory or pearl white. Keep your eyeliner minimal and close to the lash line. A highlighter on the brow bone, upper cheekbones and apples of the cheeks is the key to dewy makeup. Use sparingly though—your skin can go from dewy to disastrous with too much highlighter.
To create dewy lips, find a light sheer shade that has a slight metallic sheen to it, like Ginnifer's frosty pink shade shown here.
See more Ginnifer Goodwin hair and makeup looks.