The temperature is rising and as our clothing gets lighter and our makeup more áu naturel, the temptation to get a fresh new shorter hairstyle can be hard to resist! If the dog days of summer inspire you to take a few inches off this year, you'll need some inspiration to get you moving in the right direction.
Check out the latest short hairstyles below and see which one will match your face shape, fashion sense and personal style the best. Then, just print it off and head on down to see your stylist!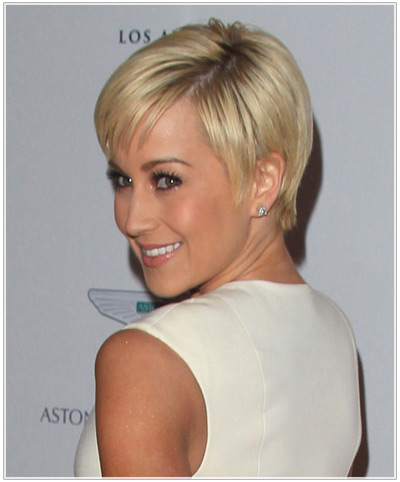 Kellie Pickler looks oh-so-chic in this layered 'do. This haircut is perfect for those long, hot days and nights of summer when the last thing you want to deal with is long, heavy hair. This cut has longer layers on the top that contour to the sides of the head to create volume in the crown and a chic, sleek look on the sides. The side-swept fringe is a cute touch that helps to slim the face down (if needed) and bring out the eyes. This hairstyle is perfect for women with fine to medium thick hair that like a cut with minimal styling time. It suits all face shapes nicely, except for squares or rectangles who would benefit from a longer version of this 'do.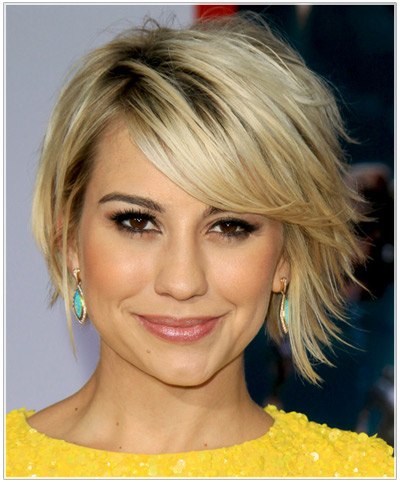 Chelsea Kane looks fabulous in this asymmetrical layered 'do that is perfect for the summer. Her heavy side-swept fringe blends into the longer side of the hairstyle nicely and can easily be pinned back on those extra humid days. The back is graduated upwards so that maximum volume can be achieved in the crown and the ends can be easily volumized and styled with a bit of hair styling product. This choppy hairdo works well on fine to thick hair and flatters all face shapes. Wear it slicked back behind the ears on those unbearably hot days or mess it up like Chelsea if you want a fuller, funkier look.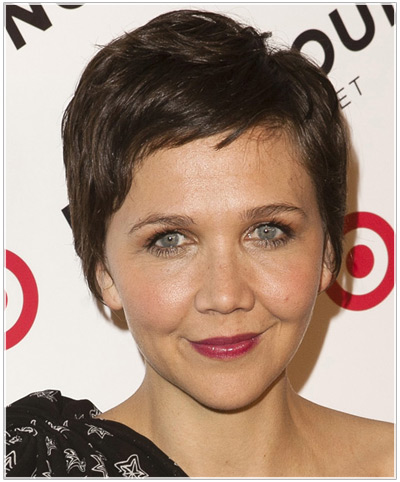 If you want something that is ultra-carefree for your summertime style, try Maggie Gyllenhaal's cute crop. This haircut is the ultimate no-fuss style that looks fabulous in minutes—a definite plus for women on the go. This haircut was made for ladies with round faces, so if this is your shape, you may want to give this cut a try on your next visit to the salon. The volume in the crown is a great way to add height to the face and balance out wide jawlines. The layers are roughly the same length all over to add volume and body throughout the style, and a slight fringe has been cut in at the forehead line to provide a delicate frame for the face. It can be worn sleek or messy, depending on the look you want to go for—extra points for versatility!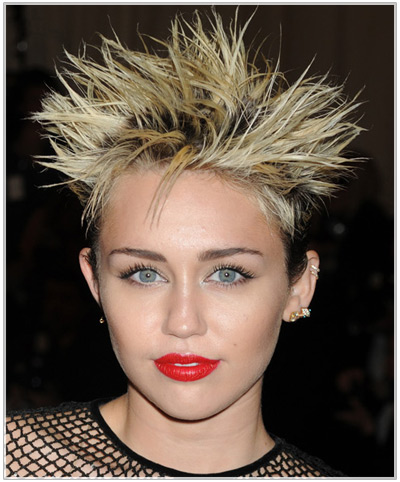 Finally, if you feel like going a little punky this summer, there is always Miley Cyrus' extreme 'do. Her ear-length layers have been spiked straight up for maximum head-turning effect while the sides have been gelled back. Warning: This look is more costume that pret-a-porter, so choose this one with caution!