If you were born between June 22 and July 22, then you are lucky enough to be a lunar lady born under the sign of Cancer. Blessed with a sense of serenity and being the ultimate domestic goddesses, Cancer women are known for their femininity, intuitiveness and deep emotions. On the downside, they are also known for being moody, close-minded and the complainers of the zodiac-yikes! Cancer women are the archetypical mothers of the zodiac. They radiate warmth, comfort and security to all those who know them—Princess Diana is the perfect embodiment of a Cancer woman. They are blessed with large, radiant eyes that are usually almond-shaped and slightly slanted up at the outer corners
Appearance-wise, Crab women are usually on the shorter side and tend to be heavy in the bust and/or stomach area. Their skin is clear and has a silky, translucent sheen to it and the eyes are usually large, almond-shaped, and turn up at the outer corners. On the other hand, Cancers can also have small but very bright eyes that are close set. The face will be moon-like: round in shape with supple cheeks, a dainty chin and a flat appearance.
As for their hair, Cancers usually have thin or sparse hair (unless they have other very strong influences in their birth charts) and will usually have an ashy or neutral undertone to their hair color. They are known for their round or heart face shapes, along with their brilliant smiles—some fabulous features that can be brought out with typical Cancer hairstyles.
Let's check out some of the best Cancerian hairstyles for women, as seen on some of the most famous Crab women in Hollywood.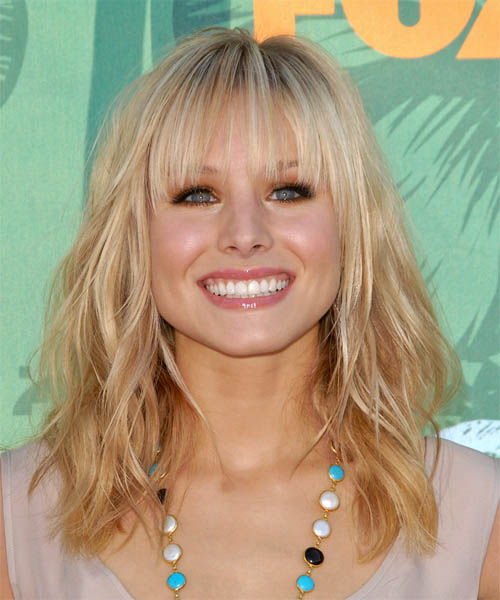 Kristen Bell is every inch the Cancer woman here with her small but sparking blue eyes, high cheekbones and wide smile. She looks fabulous in this light blonde hair color (as many Cancer women do) and the soft waves add to her already soft and feminine look. Another feature that looks great here is the long fringe. This is a good option for Cancer women who have the typical large forehead and small, daily chin. An eye-skimming fringe will balance out the facial proportions and bring attention to those sparkling eyes.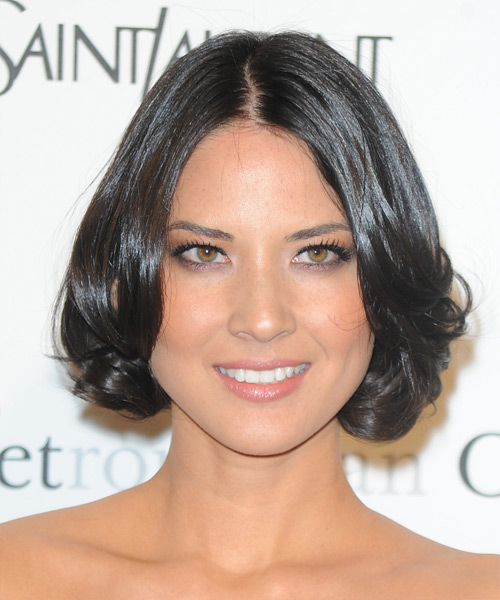 Olivia Munn is another typical Cancer with her dainty chin, large almond-shaped eyes and gorgeous cheekbones. Her complexion glows and her hair is super glossy. Like most Cancers though, her hair is on the fine side but she rectifies this problem with a blunt jaw-length bob that adds the appearance of thickness. By curling the ends, she adds even more body and just like the ocean, the waves suit the crab lady perfectly.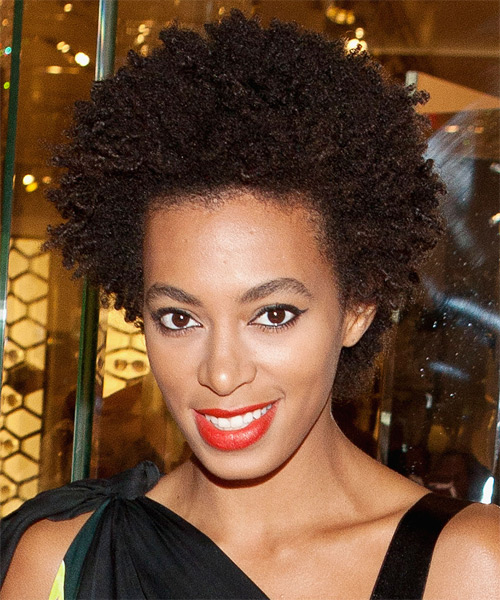 Solange Knowles works her hair in a natural, short curly style here and lets her lunar facial features do all the talking. While Cancer women are ultra feminine, they are also homebodies which means they prefer the au naturel look more often than not, and are also a fan of low maintenance 'dos. Solange has let her natural curls do their thing here but has perfected the hairstyle with some good finishing serums and a shine spray for a glossy finish.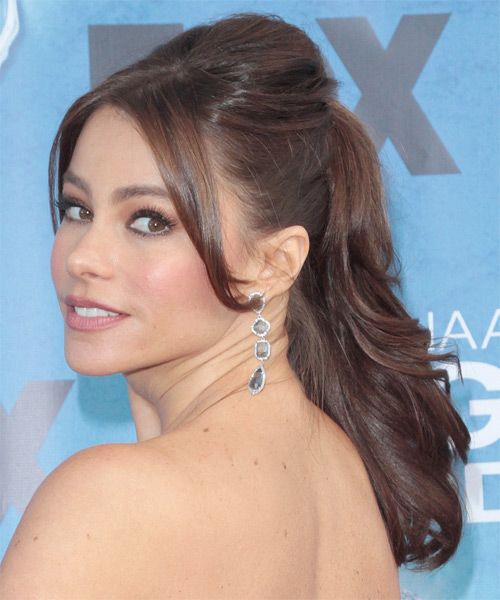 Sofia Vergara is the archetypical Cancerian woman with her hourglass figure, gorgeous skin and those huge brown eyes! Sofia loves to wear her brunette hair long and flowing with curls and waves, but here she is flaunting a gorgeous updo that all lunar women will love. Sofia has left some layers down to frame her face while the rest is tied back with a mini bouffant at the crown. The bottom layers cascade down for an all over elegant and sophisticated look.
Selma Blair's neatly tapered jaw-length bob hairstyle is a fabulous short look for Cancer women. It frames their prominent eyes nicely, while their heart or round face shape will benefit from the angle created by the slightly longer length in the front. Cancers can sometimes have large round foreheads, in which case a side-swept fringe like Selma's can balance the face out.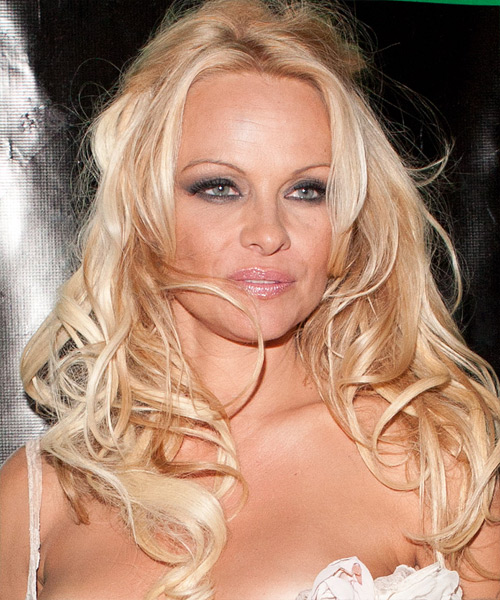 Pamela Anderson shows another flattering way for cancer women to wear their hair. Her long blonde locks look lovely with romantic waves added in. She has kept her bangs parted in the middle and brushed to either side, but she could benefit from a side-swept fringe to balance out her facial proportions (see above re: large round foreheads).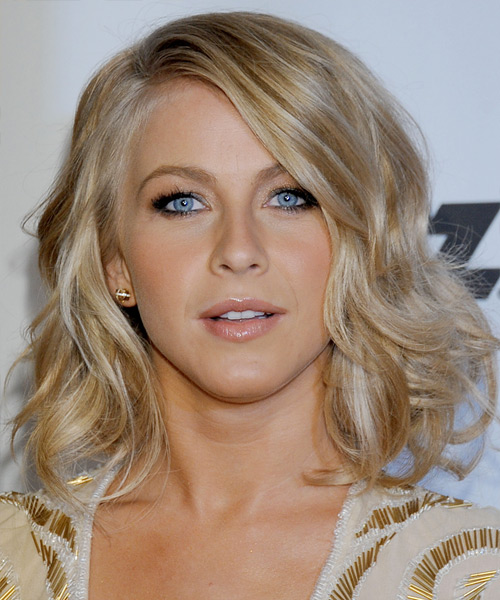 For an in-between length, copy Julianne Hough's "faux bob". She has curled and pinned her hair into a shoulder-length bob which looks fabulous on her face shape. Cancer women with long hair can easily copy this look, and women that already have medium length hair can simply add some loose waves like this Cancer babe.

As you can see, no matter what hairstyle a Cancer woman wears, she will always manage to look soft and feminine. Happy birthday to all of the caring, comforting and cool Cancers out there!