Sometimes you just get a craving to do something different to your hair. If you fancy a change but don't want to commit to a new haircut, why not add a pop of color to your style?
Whether it's long or short, bright highlights will add new life to your hair, and can always be changed back when you get bored of it. Check out these color pop hairstyles and decide what will suit your looks and personality the best.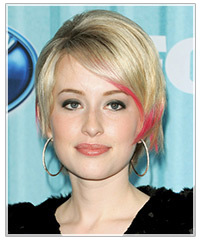 Here, Alexis Grace adds a touch of pink to her light blonde bob. This color technique is perfect for girlie girls who love pink, but don't want to commit to a bold all-over color. Only the tips of the fringe and front hair layers have been colored—just enough to look funky and fresh.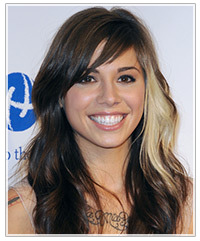 Brunettes can add a pop of blonde by copying Christina Perri's 'do. Her long layered hair has a striking chunk of platinum blonde added to the front on one side.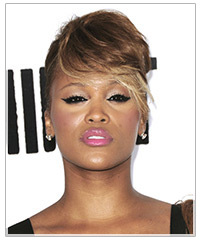 Or, you can do an Eve and place a panel of platinum blonde across the whole front hairline.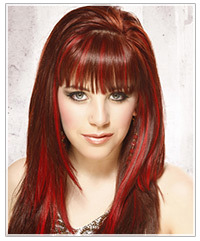 If red hair is more your thing, then take inspiration from this fiery auburn 'do that has cherry red highlights pulled through the bangs and the layers around the face.