If you were born between May 21 and June 21, then you are an intelligent, witty and innovative Gemini! Gemini is the sign of the twins, so natives of this sign are always multi-tasking… and talking (after all, they are the sign of the messenger!)
Gemini women are one of the luckiest in the zodiac. When it comes to their appearance, they are eternally youthful and will often look ten years younger than their actual age, and are blessed with sparkling eyes and good facial symmetry—just look at Gemini celebs Natalie Portman, Kylie Minogue and Lauryn Hill. They have high metabolisms which give them a slender appearance and their limbs (especially the arms and hands) are long and elegant. You will be able to spot a Gemini by their delicate, almost elfin like features.
What does this mean for their hair? For one thing, they can pull off the most trendy, youthful and fashion-forward styles well into old age. Gemini's love change, so more often than not they will be constantly changing their hairstyle, length and hair color. Their hair is often fine and will have a light, windblown look to it, and although Gemini is usually associated with lighter shades of hair, there are plenty of Gems with dark hair as well. They will usually have an ashy tone, regardless of what shade their hair color is.
If you are a Gemini, check out these hairstyles that are perfect for your sign, as seen on some of the most beautiful Twins in Hollywood.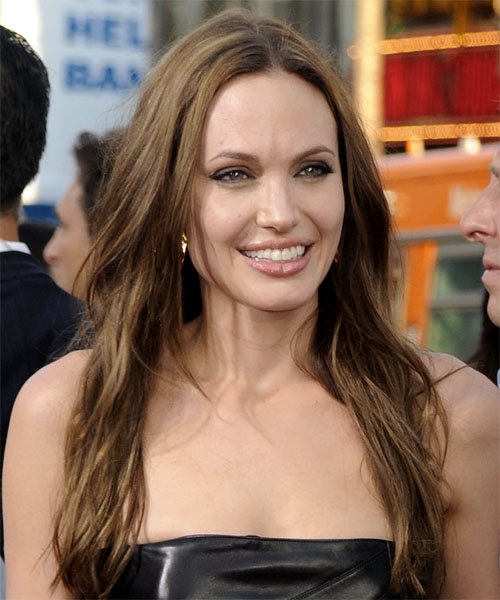 One of the most notable Gemini women in the world is Angelina Jolie. Although she doesn't have the typical thin Gemini lips, she does have those bright sparkling eyes and the ability to multitask (famous movie star, mother of six and UN ambassador anyone?!) Here, she is working a simple hairstyle that would look fabulous on any Gem lady. Gemini women are always on the go so long, versatile hair works perfectly for them. Here, Angie has backcombed through the crown and her layers to get that soft windblown look, which is also a great technique for pumping up thin or limp Gemini hair.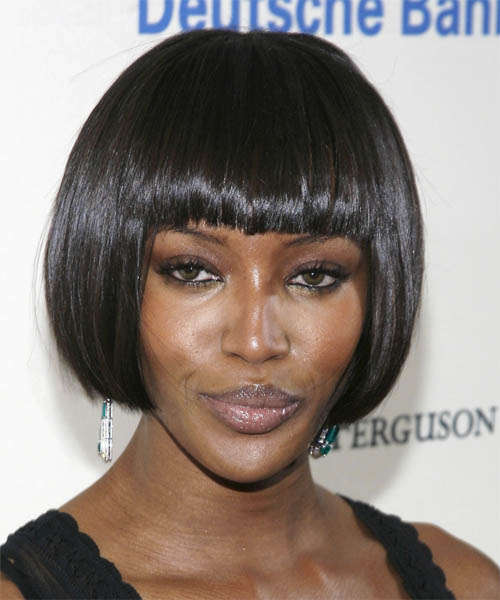 Another stunning Gem woman is Naomi Campbell. Here, she is flaunting the ultimate Geminian hairstyle—the pageboy. Gemini is the sign of the messenger or pageboy, so naturally this short, classic cut will work well for Gemini women. Gemini Naomi Campbell's blunt jaw-length bob with a straight fringe is youthful and modern looking, and it provides a fabulous frame for those sparkling eyes. This haircut looks great with their delicate features, and it's always a trendy hairstyle (Geminis hate anything that looks old, or old-fashioned). Another bonus is that this haircut is very youthful, something that harmonizes with Twin women well.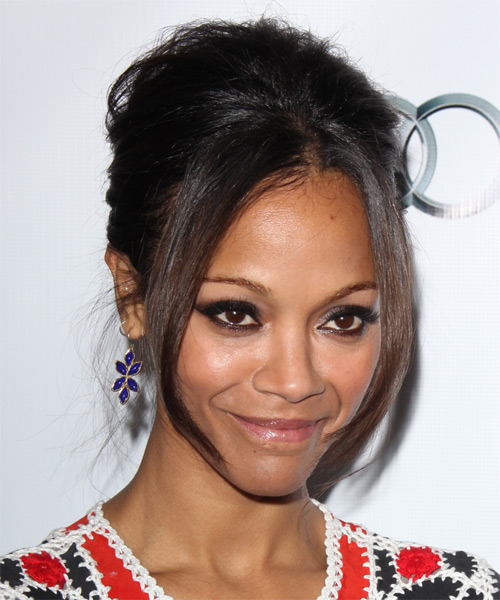 Gemini Zoe Saldana shows Twin women everywhere how to do an updo. This hairstyle has a bouffant at the crown and is pulled back into a twist at the back, with some face framing layers left down. This is the perfect look for all of the glamorous Gem women out there who love to be the life of the party.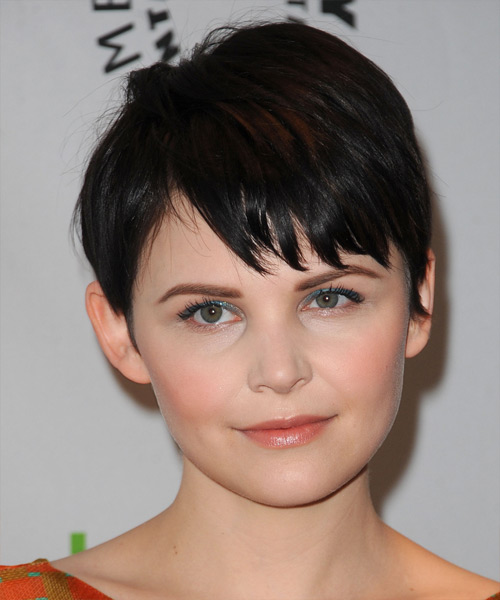 Ginnifer Goodwin looks like the archetypical Gemini here in a short cropped pixie 'do that works well with her delicate facial features that are so common in Gemini women. This is a great haircut for Twins who want to add some volume to their fine hair texture, or for those who simply like the chic and trendy look. Geminis are known for being the sign that can pull off boyish or androgynous looks the best, so why not give something like this a try for a change!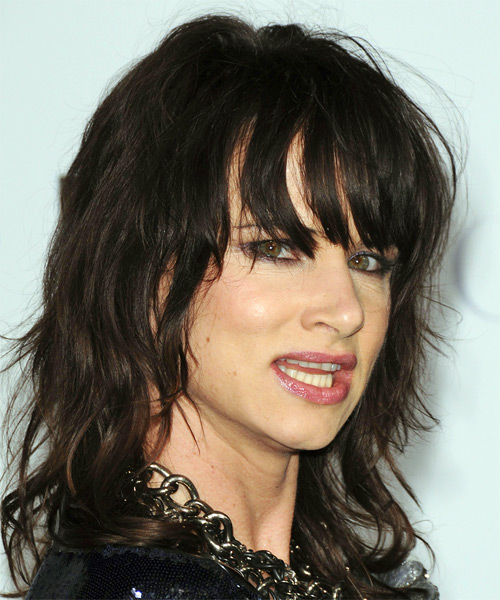 Actress-turned-rock-chick Juliette Lewis wears the perfect example of a medium length Gemini haircut. It's modern, edgy and in a word, super-cool (and she pulls it all off nearing 40)! Juliette's dark brown shoulder-length locks have been heavily layered all over to enhance her messy waves. Her fringe has been cut long to skim her eyes, which completes this rock chick look.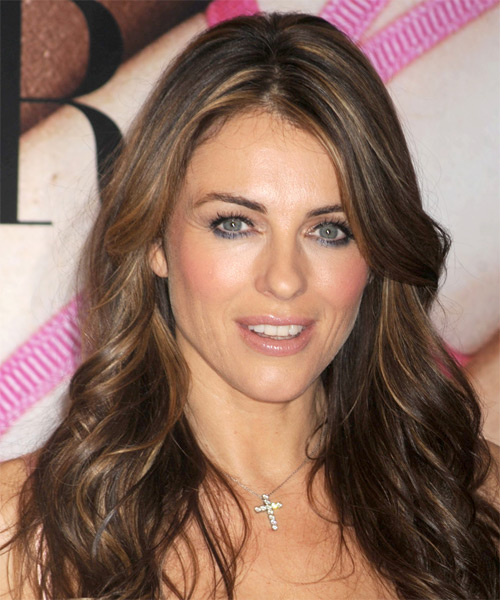 For a longer Gemini look, copy Liz Hurley's style and add loose flowing waves for a youthful, feminine finish.
Geminis are the ever-changing style chameleons of the zodiac and can pull off just about anything.