One of the simplest ways to create a great look in very little time is to make the most of your natural hair texture and style right for your hair type. So, if you have natural curls, some wicked waves or silky straight locks then show them off with hairstyles that will allow your natural hair to shine!
One of the most important things for you to keep in mind is that you want your natural hair texture to be the star of the show. In order for you to do that, you need to make sure that you prep your hair correctly in order to get the best volume and texture out of your hair.
In this article we are going to show you some amazing hairstyles that you can style at home to embrace your natural hair texture.
Curly Hairstyles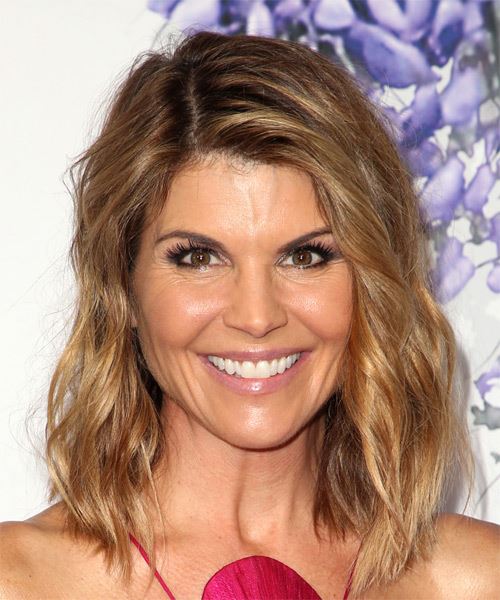 Everyone loves bouncy natural curly hair, but only those who have it deal with the struggle behind the perfect locks. Keep in mind that to prep your curly hair, you are going to want to use products that are designed for curly hair. Once you are done washing your hair, you can apply mousse to help give your curls bounce and much needed volume.
Long Layered Haircut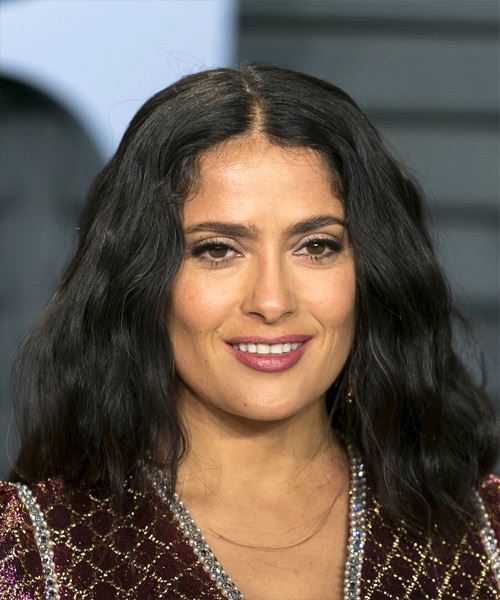 This is a simple hairstyle and your hair cut is what is going to do most of the work. Also, tousle your hair a little bit for a more natural appearance. You are going to want to cut your hair once every 4 weeks or so to ensure that your hair stays healthy and that the haircut stays in shape. The layers are also going to help frame your face and give your hair volume and dimension which will look lovely.
Elegant Low Updo
If you are getting ready for a dinner in a fancy restaurant, you can choose a low messy bun that will make you look marvelous. Keep in mind that you are going to want to keep a few extra bobby pins in your bag just in case they break. You do not want your bun to come undone during your night out.
Pineapple Bun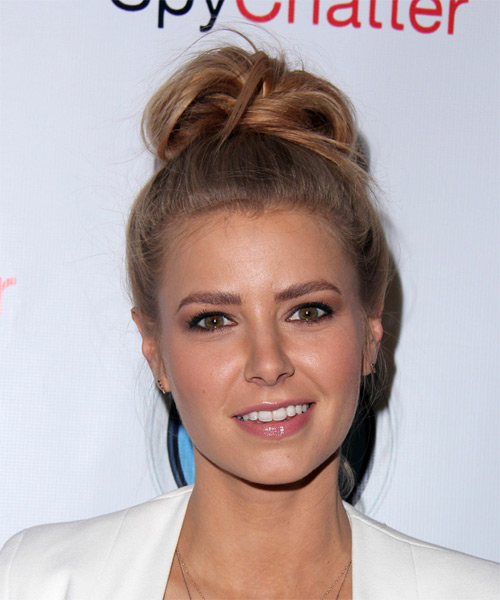 We love pineapple hairdos, and so should you! They look amazing on any hair type, especially on your natural curls. The pineapple method is a hairstyling technique that consists of creating a loose, high ponytail on top of your head (i.e., a loose bun). The style arranges the hair in a way that mitigates frizz, flattened curls and knots as you lay down on your pillow for sleep at night.
Sky-High Pony
The beauty of this hairstyle is how easily you can dress it up or down depending on the event. Pair it with a bright lip and some overalls for a funky, casual look. Or go the evening route with a clean cat eye and you can give your lashes some volume by adding some natural false lashes to tie the whole look together. Either way, the hairstyle itself takes about three minutes to execute.
Sleek Updo (Bun or Ponytail)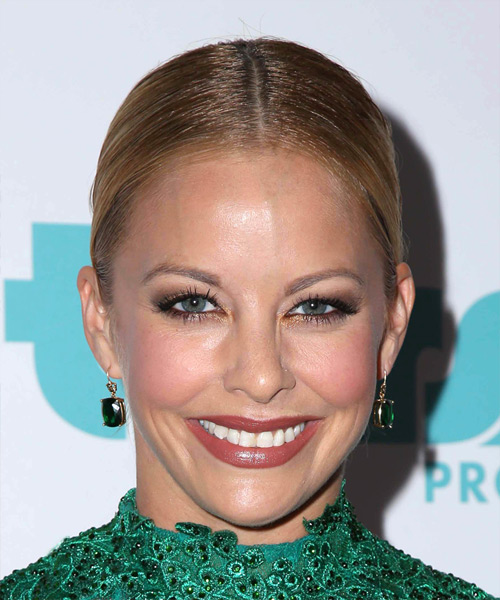 This effortless style perfectly suits a summer party or festival. (Plus, your bone structure will really shine.) To make it even funkier, secure with a chic, elevated scrunchie or you can add a few sparkly pins to your hair.
Scrunched And Half Up!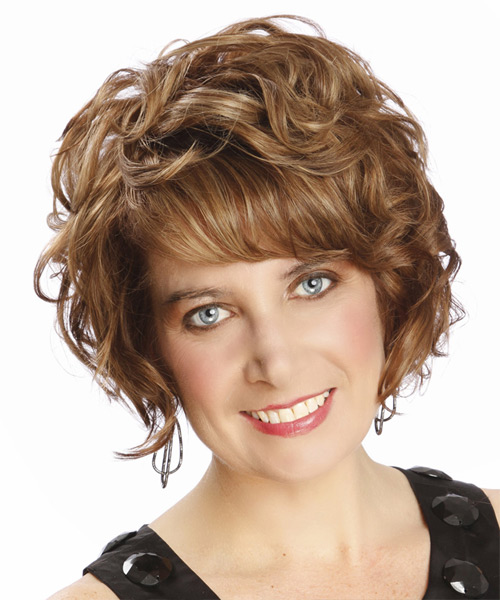 Natural curls can look really great when defined and are a cinch to style when you have enough natural curl to create a curly hairstyle just by scrunching some hair mousse through your locks and allowing your hair to naturally style itself.



If you want a more structured style or something that is not too curly around your face, then try pulling your curls into a half up half down hairstyle for smoothness around your face which still shows off your gorgeous curl in the rest of your hair length.
Wavy Hairstyles
Women with thick curly hair often complain that their curls are difficult to style and resort to flat ironing as the only salvation from disobedient curls. But why not to use the special qualities of your hair structure to your own benefit?
The best way to control your waves in your hair is to use products that are designed for your hair texture. You also want to make sure that you try and avoid towel drying your hair. The towel can cause your hair to frizz and look like it is out of control. Apply some hairspray to lock in your look as well as to help tame the frizz and you are good to go.
Natural Waves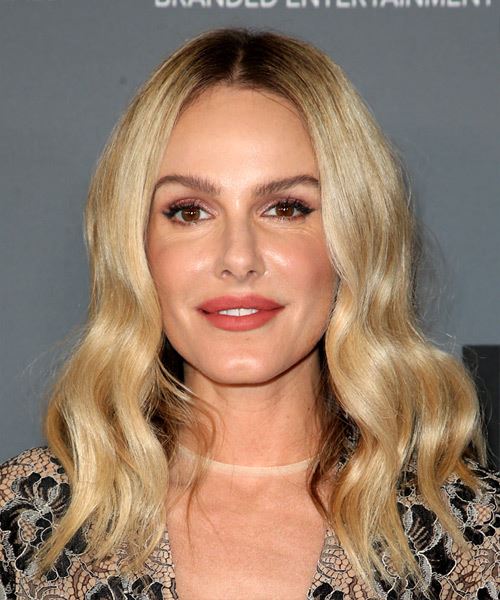 Hairstylists themselves likely opt to go the au naturel, like these air-dried waves. This look can be achieved by applying a texture spray to damp hair, creating a traditional three-strand braid, and allowing your hair to air dry. When your hair is dry, take out the braid to reveal your waves!
Half Up Half Down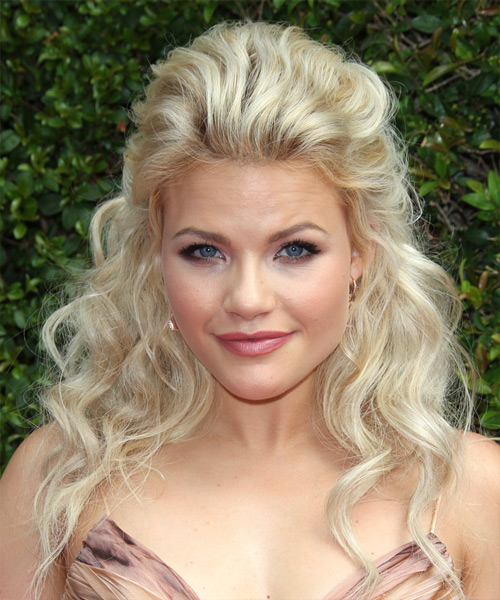 In order for you to accentuate your natural texture, you want to smooth your roots, then pull your hair back into a half-up, half-down style. This is a lovely hairstyle for you to choose because it gets your hair out of your face as well as shows off your natural hair texture.
Messy bun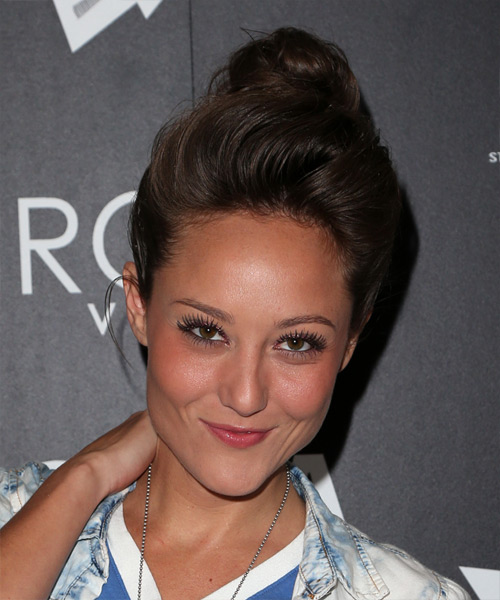 This is such a simple hairstyle for you to do, it is easy to style and will not take you long at all. The best way to pull this look off with wavy hair is to not brush your hair and let your natural texture shine through. Don't forget to pull some pieces out in the front to frame your face.
Space Buns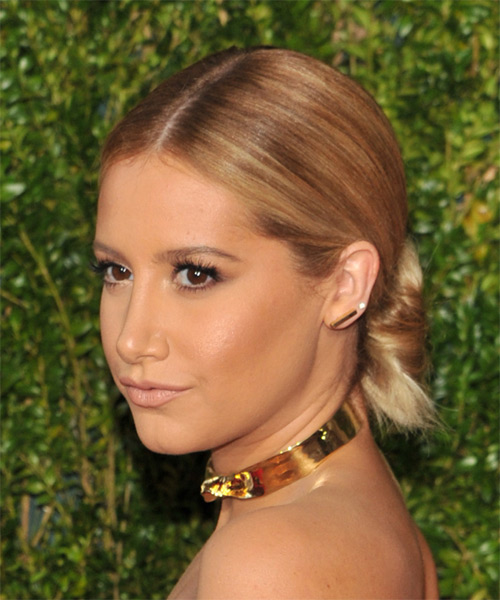 Also called double buns, space buns are cute and cool, with '90s appeal. Ideal for the gym, a casual day out, or a festival, space buns couldn't be simpler to create. Part your hair in the middle and create two pigtails. Then twist each one around itself to create the buns. For a fun twist, you can combine your space buns with braids. To make them more even more flattering, leave some pieces free at the front to frame your face.
Pretty Plaits and Side Sweeping!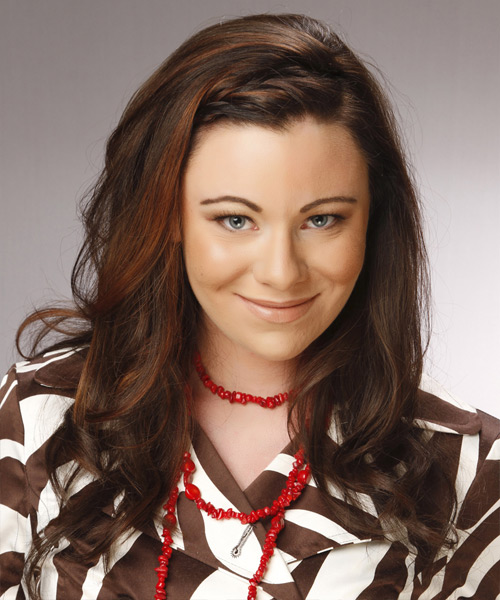 For a wavy hairstyle that is soft and feminine, you just can't go past the appeal of adding a pretty plait through your bangs or locks and then letting the rest of your natural waves create a romantic, loose hairstyle.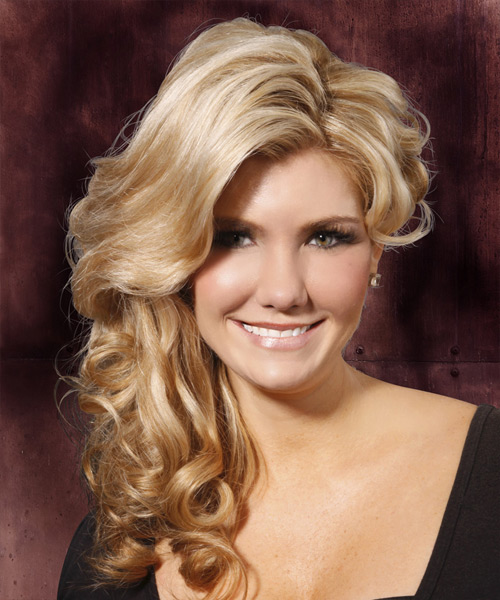 For a wavy 'do with more impact, use a large curling iron to further define your natural waves, or plait damp hair and leave it to dry, and then add a side hair part and sweep all of your wonderful waves to one side. Pin your hair into place and then dress your locks up with hair accessories or let you waves do all the talking depending on the occasion.
Straight Hairstyles
Straight hair is one of the easiest hairstyles to style. You can almost try out any hairstyle that you want because you can add some curls or waves to your hair if you would like or you can just leave your hair straight and style it in new and fun ways.
Sleek Pompadour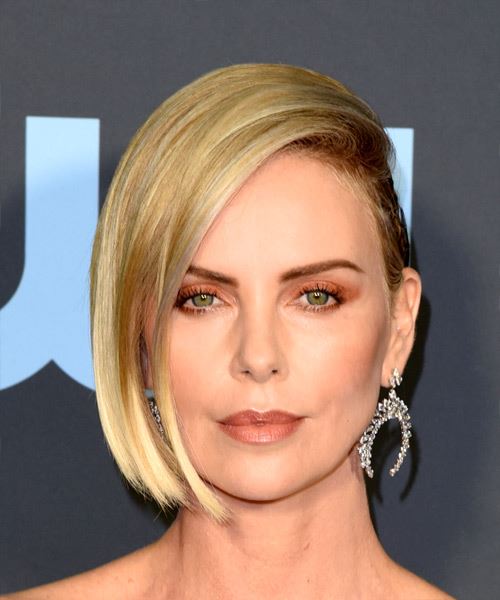 If your hair is perfectly straight, try this beautiful style that brings some body and dimension to otherwise flat locks. Back comb the top underneath portion of hair, and then pull a section back to secure a half pony with bobby pins. This is a great hairstyle for you to choose if you are going out for an event or have a fancy evening ahead of you. You want to make sure that you have no flyaway hairs by adding gel or hairspray to your hair to lock in the look.
Waterfall Braids
Hairstyles for fine straight hair can be difficult, as hair tends to slip out of whatever style it's placed in. A waterfall braid is a great solution, as it gathers hair at a distinct angle that tends to keep it in place. Do not forget that when you braid your hair, if you want to keep the braid in place, it is best to braid your hair a day or two after you have washed it. Sometimes when your hair is newly washed, it is too soft to stay in the braid.
Classic High Pony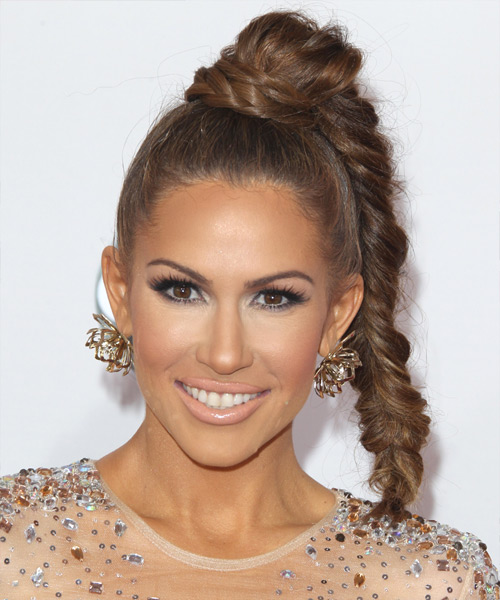 Everybody knows a classic sleek high pony can suite any look and give it a sultry feel. To make it look softer for a more casual look pull some piece out the front to frame your face. The nice thing about a high pony tail is that your face is completely open which means that glasses will suit this look. It is also a nice change because your hair is out of your face so it is a great style for summer time.
Side Pigtails
Want a simple, throwback festival style that's full of sass and attitude yet takes only minutes to style? Try side pigtails with colored or unique hair clips. Pigtails - also called double ponytails - have a playful, youthful, '90s appeal. Even more so if you pair them with neon scrunchies. Meanwhile, colored hair clips are back in fashion and are a great way to add an extra touch of personality to your look.
Updos And Hair Volume!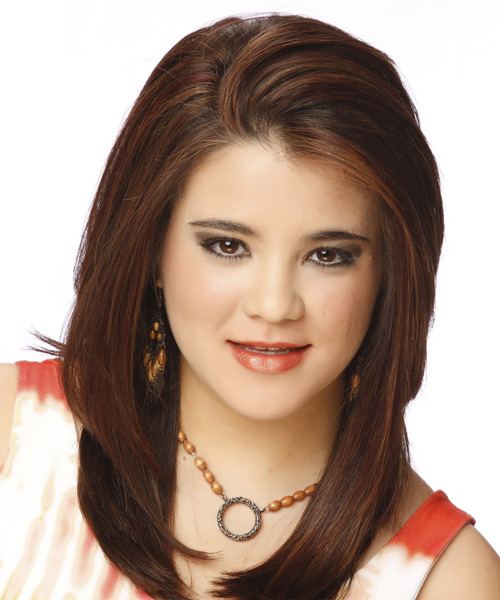 While straight hair looks great down, one of the best things about naturally straight hair is how easy it is to style into a great looking updo! Straight hair is the perfect texture to create a smooth upstyle that is full of hair shine, and can be made even more interesting with backcombing and decorative hair clips.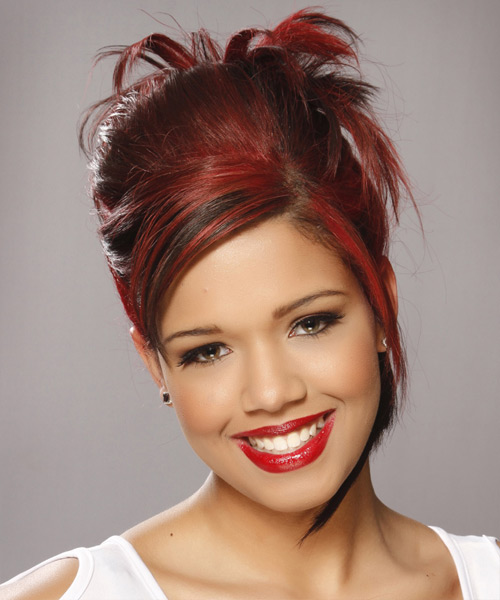 If you prefer to wear your straight locks down then give them a boost by using large hair rollers or your blow-dryer and a round hair brush to inject some volume into your hair strands. A bouncy straight hairstyle will give the illusion of thick hair (which is great news for those with straight, fine hair) and it'll also stop your finished hairstyle from looking way too flat.
Conclusion
It is always nice to show off your natural hair texture. As long as you use products that are designed for your hair, you will get the best style from your natural hair texture.
If you want to get a better idea of how you would look with any of the styles that we have showcased in this article, all you need to do is upload a picture of yourself onto our website. Once you have done that, our virtual hairstyler will show you what you will look like with a few of the styles you have picked out. This will give you a better idea of how the style will turn out.
It is always a good idea to bring a few ideas with you to your next hairstyle appointment. Your hairstylist will be able to advise you how you can change up the style a little bit to suit your face shape. If you do not like any of the images we have shown you in this article, do not worry! We have thousands of hairstyles for you to choose from on our site.
And there you have it, a few hairstyles that you can grab inspiration from to help showcase your natural hair texture. By embracing your natural texture, you will save yourself a lot of styling time because there is not much you need to do besides use the right products and style your hair.
Finish off your look with a makeup application that you love and that will suit the occasion and you are ready to show the world your new hairstyle!