Brunette is one of the most common naturally appearing hair colors in the world, but many non-brunettes also dye their hair to this rich shade too. Sometimes, brunette actually suits one better than their natural lighter hair color—just think of Zooey Deschanel as a prime example. Her hair is naturally light blonde, but her look is transformed and improved when she has dark brunette locks.
Whether you are a natural or 'faux' brunette, you'll want to check out these new brunette hairstyles that have been showing up on the red carpet lately for some hairstyle and color inspiration!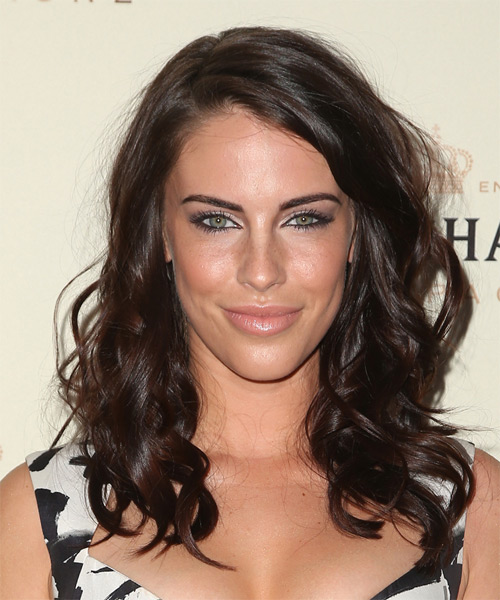 Jessica Lowndes looks fabulous as usual in her rich brunette 'do. Jessica has light blue eyes and a medium tanned complexion, so this rich chocolate brown is the perfect shade. She could also get away with going darker to a deep espresso brown hair color that would make her eyes pop even more. Jessica's base is a rich dark brown, and she has subtle highlights added throughout for extra shine and sheen. Her highlights are only a shade lighter than her base color, which gives an all over natural look. Use this technique if you want some added dimension with a very natural finish.
Leslie Camila Rose looks gorgeous in a light auburn brunette 'do here. She has a lighter skin tone with pink undertones to it that allows her to pull off red shades with ease. Her chestnut brown base has been highlighted throughout the midlengths with a lighter reddish-brown, which gives her hair a cool optical effect, and it brightens up her face too. This hair color is ideal for ladies who want a lighter shade of brown with red undertones to it.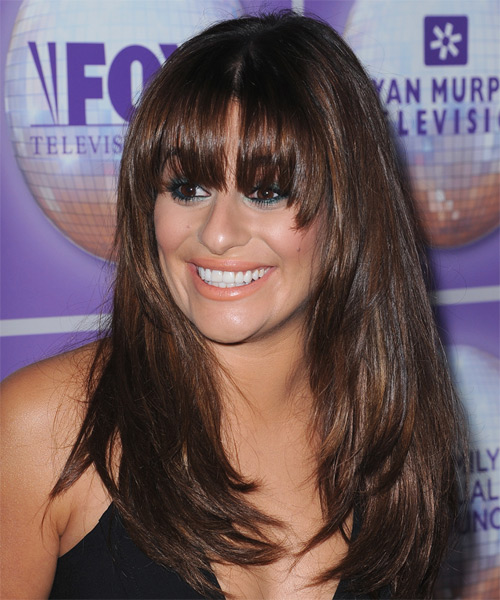 Lea Michele looks gorgeous here in a rich mocha brown hair color that has red undertones to it. Lea's tanned complexion glows with this warm brunette hair color and her dark brown eyes pop too. This is a soft brunette shade that flatters Lea's eye skimming fringe and layered hairstyle, giving her an all over dark and exotic look. Because this is a warm brunette shade that isn't too dark, it will suit fair to dark skin tones and everything in between!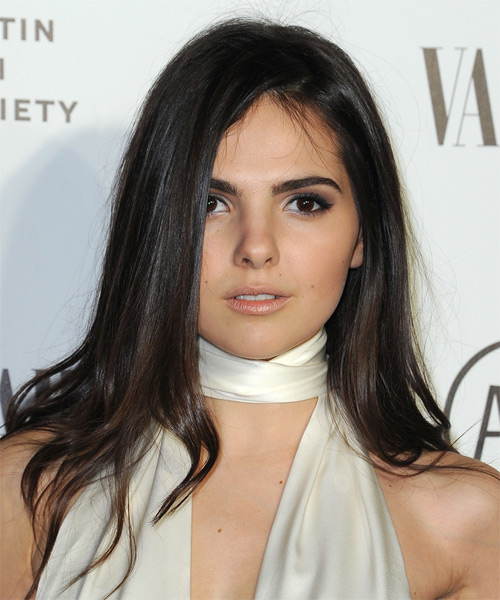 Here, Doina Ciobanu goes for a dark brown base with slightly lighter ends. This is a subtle ombre look that will work well for women with naturally dark hair and features. Doina's espresso brown base matches her dark eyes and warm complexion nicely, while the warmer pieces in the ends give her a subtle sun-kissed look. This is a great color idea for brunettes who want to give their hair a little boost of color without going over the top.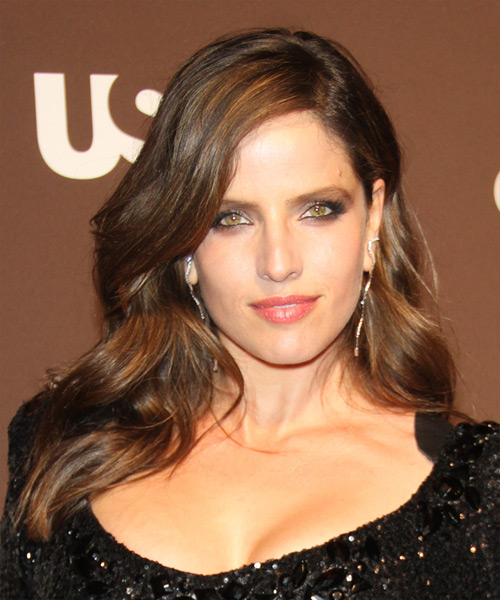 And finally, if you are after a warm reddish brunette hair color, check out Noa Tishby's locks. Her long tresses have a warm medium brunette base with lots of red highlights throughout to give it an all over fiery brown shade. This will work well for both cool and warm complexions, and it brings out light eyes nicely too. You may want to give this one a try if you don't wan ta brunette 'do that is too dark or flat. The red highlights ensure a glossy, bright finish to this brunette 'do.