As you know from our trend reports, this year it's all about the "barely there" wavy hair. Last year, wavy bobs were one of the hottest 'dos of the year, but it was a more polished look that everyone was going for in 2014. This year, the idea is to look like you've barely put any effort into those waves, which is good news for most of us! To be on trend this year, go for soft, random waves that have a windblown effect to them instead of the tighter waves we've been used to seeing. Check out the celebrity hairstyles below to see what we mean!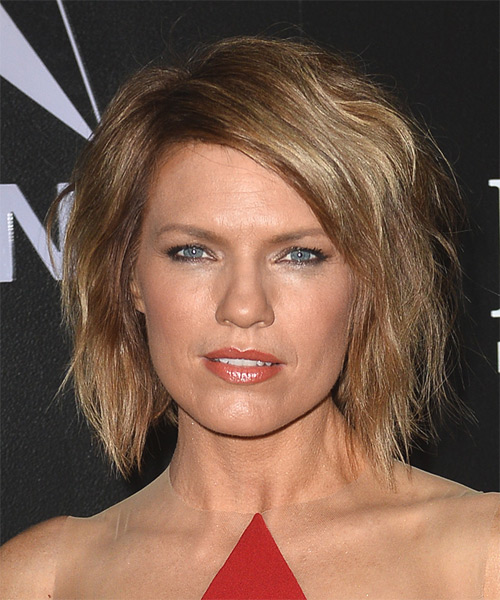 Kathleen Rose Perkins looks edgy and cool in her short wavy hairstyle here. She is working her barely there waves to perfection which gives her bob extra style and edge. To get this look on straight hair, use a small-barrelled curling wand on low heat to curl the mid lengths only of the hair. (Leaving the ends out will give it that messy/pokey look and you'll avoid looking overly done up.) Use a bit of sea salt spray to mess up this 'do for the perfect finish.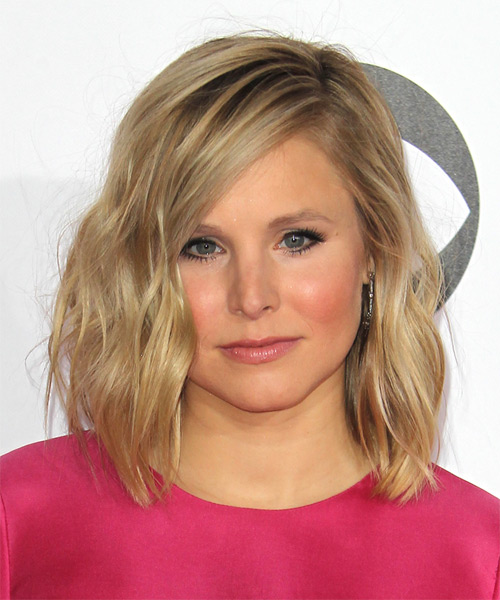 Kristen Bell is working a similar 'do here, with her shoulder length bob in barely there waves. Kristen's blonde hair looks fabulous in these soft waves and a deep side part for a simple but elegant look. Her hair is naturally straight, so some styling with a curling iron or wand was needed to create this effect. If you have straight hair and want to copy this look, grab one-inch sections of hair and wave them by wrapping just the mid-portion of the section around the barrel of the iron. After the hair has been curled, finish it off by messing up the hair a bit to separate the waves and give it that windblown look. Use a sea salt spray or other light styling spray to get a more pronounced effect.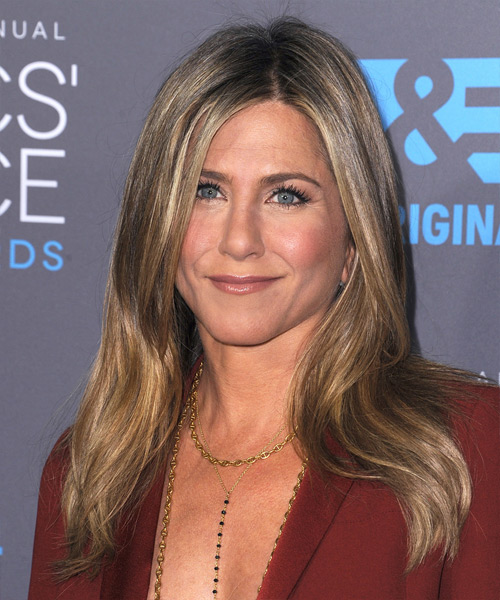 Jennifer Aniston is also working barely there waves in her 'do. This is the most relaxed hairstyle of the three, so go for this look if you are searching for a no-fuss casual hairstyle that is bang on trend this season. To get this look, no curling iron or wand is needed- simply create large soft waves using a round brush as you blow dry the hair. The result is an easy going, soft 'do that has tons of natural movement and volume throughout. This option is ideal for ladies with longer layered hair who don't want to go for a full blown wavy look, but don't want poker straight hair either. This hairstyle will give you the perfect balance!
As you can see, less is more when it comes to wavy hair this year. Be on trend by loosening up your waves and going for a soft windblown look instead of perfectly coiffed curls. You can achieve this by using large barrelled curling irons/wands, only waving the mid-lengths of your hair and using a sea salt spray to give it a loose, easy finish.