If you've read any hair trend reports this year, you'll know that mermaid waves and highly polished Carrie Underwood style hair is on its way out. Instead, loose, barely there boho waves are all the rage this year. In 2015, random, messy bedhead style waves are where it's at. So put away the curling wands and instead, let your hair dry overnight in loose braids for best results. Or if you have naturally wavy hair, let them do their own thing without trying to perfect or polish them in anyway. The more natural-looking, the better.
Check out these celebs wearing barely there boho waves for some style inspiration: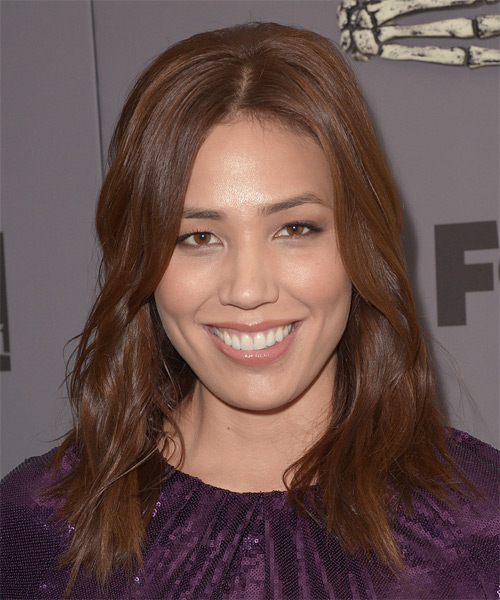 Michaela Conlin got this trend right with her soft wavy 'do here. Michaela's hair is naturally straight, but she has added some style to her 'do by using a large curling iron to curl just the mid-lengths of the hair. If you want to copy this look, only wrap the hair section around the barrel 1- 1.5 times for best results. Try alternating sections of hair as well- one section curled, one section straight- and then use some styling waves to shake it all up. This will give you awesome looking boho waves.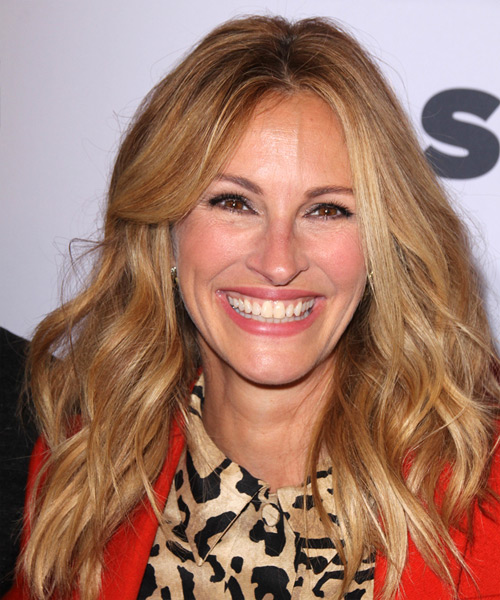 Julia Roberts has nailed this look here, in her blonde barely there waves. Julia's blunt hairstyle has been blow-dried with maximum volume, and then loose waves were added by drying sections of hair wrapped around a round brush to create soft body throughout. This effect can also be created by using a curling wand on a low heat setting, just to get a hint of a wave rather than a full-on spiral or corkscrew. To get that cool beachy finish, try using a salt spray or some styling wax to add some texture and hold.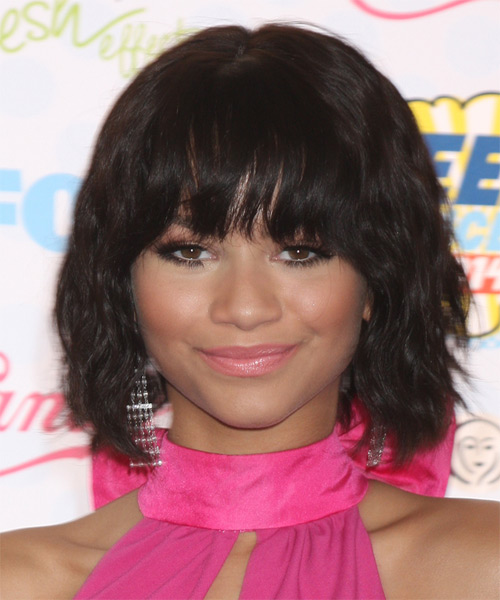 Zendaya Coleman shows us how to work this trend with short hair and bangs. Her wavy hair has been heavily layered to reduce excess bulk and body, leaving a cool shag 'do that has soft waves throughout. Her long fringe creates a nice peek a boo effect around her eyes and it also flatters her heart shaped face. To style this 'do, Zendaya just needs to blow-dry it using her fingers to shake it up, and then use a light styling wax to finish.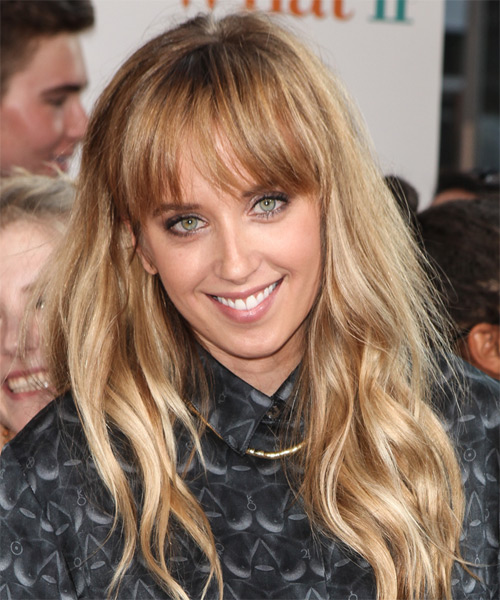 Megan Park looks super cool here in here long blonde barely there waves and peek a boo fringe. She's nailed the waves by letting her natural hair texture shine through, showing an imperfect mix of straight and wavy sections. If you have very wavy hair and want to get this look, try using a flat iron on a low heat setting to flatten out random sections. Or, let your hair dry while wrapped in a bun or a twist for limper waves. Add in extra body if needed by backcombing the hair at the roots or on the mid-lengths throughout.
This year, it's all about relaxed hair regardless of your style. For women with wavy and straight hair, this means a lot less styling time, which is always a good thing. Make the most of what you got and you will be bang on trend this year.