Since 2015, it has become a hair trend to have subtle waves in your hair. When it comes to having a relaxed hairstyle, it is nice to have the barely there waves because they look effortless and yet the hairstyle always seems to rise to the occasion.
The idea is to look like you've barely put any effort into those waves, which is good news for most of us! To be on trend this year, go for soft, random waves that have a windblown effect to them instead of the tighter waves we've been used to seeing. Check out the celebrity hairstyles below to see what we mean!
The Right Tools To Create "Barely There Waves"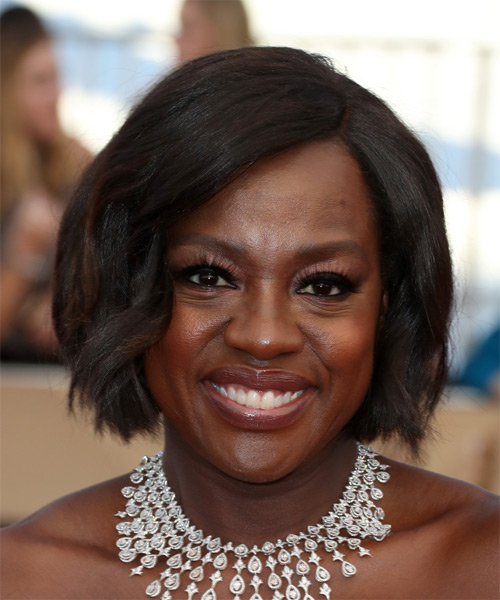 Creating subtle curls in your hair is not a hard thing to do. You just need to make sure that you are using the right tools in order for you to get the best results. You need to use either:
Curling iron
Flat iron
hair clips
Heat protective serum/ product
Once you have the right tools, the next few steps are easy. All you need to do is wash and dry your hair with a hair dryer. Then, apply your heat protective product. This will help ensure that your hair is protected from the excess heat and will help control the damage that is caused by heat.
You can then clip up parts of your hair at a time and curl your hair away from your face. Make sure that you curl enough parts of your hair to create just the right blend of waves and natural hair texture. Spray your hair with some hairspray and you are ready to go!
The good news is that once you get the hang of it, these soft waves look cool, like you just untied your hair after a trip to the beach, but they also look put together.
What Hair Length Does "Barely There Waves" Suit?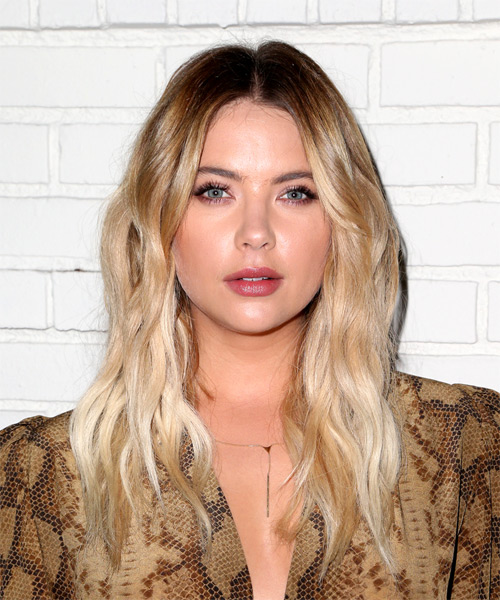 The nice thing about this hairstyle is that it can suit all hair lengths. It looks stunning in short hair. The one thing that you have to keep in mind is that in long, thick hair, the waves will drop a lot quicker than in short hair.
To avoid losing your waves completely, you can curl your hair a little bit tighter before you go out. Once you are ready to leave, you can shake out the curls and they will drop into gorgeous waves.
The best part about this hairstyle is that it does not require a lot of time to get ready. You also do not have to worry if your hair is not perfect as it will add to the casual look and feel of the hairstyle.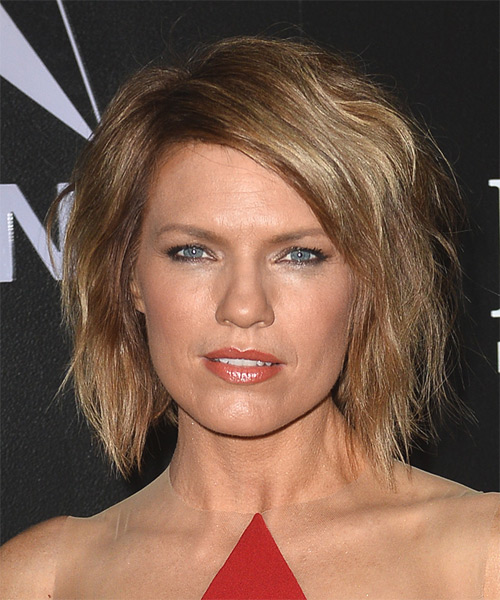 Kathleen Rose Perkins looks edgy and cool in her short wavy hairstyle here. She is working her barely there waves to perfection which gives her bob extra style and edge. To get this look on straight hair, use a small-barreled curling wand on low heat to curl the mid lengths only of the hair. (Leaving the ends out will give it that messy/pokey look and you'll avoid looking overly done up. Use a bit of sea salt spray to mess up this 'do for the perfect finish.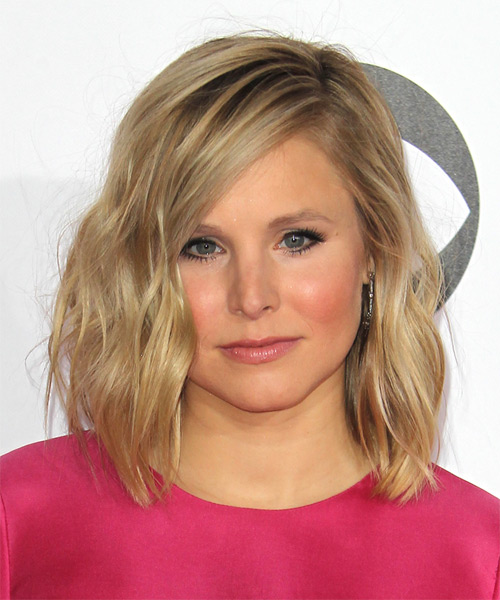 Kristen Bell is working a similar 'do here, with her shoulder length bob in barely there waves. Kristen's blonde hair looks fabulous in these soft waves and a deep side part for a simple but elegant look. Her hair is naturally straight, so some styling with a curling iron or wand was needed to create this effect. If you have straight hair and want to copy this look, grab one-inch sections of hair and wave them by wrapping just the mid-portion of the section around the barrel of the iron. After the hair has been curled, finish it off by messing up the hair a bit to separate the waves and give it that windblown look. Use a sea salt spray or other light styling spray to get a more pronounced effect.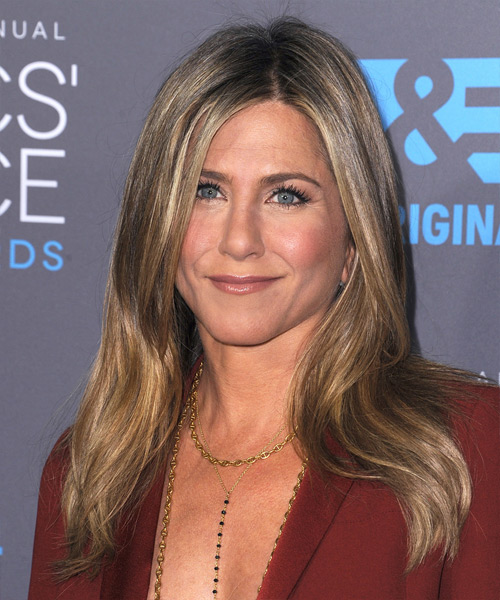 Jennifer Aniston is also working barely there waves in her 'do. This is the most relaxed hairstyle of the three, so go for this look if you are searching for a no-fuss casual hairstyle that is bang on trend this season. To get this look, no curling iron or wand is needed- simply create large soft waves using a round brush as you blow dry the hair. The result is an easy going, soft 'do that has tons of natural movement and volume throughout. This option is ideal for ladies with longer layered hair who don't want to go for a full blown wavy look, but don't want poker straight hair either. This hairstyle will give you the perfect balance!
Do not forget to cut your hair once every 4 weeks or so to ensure that your ends stay healthy. If you are going to do the color highlights as well, make sure you touch up your color once every 6 weeks or so to ensure that your color stays vibrant and that your roots do not show too much.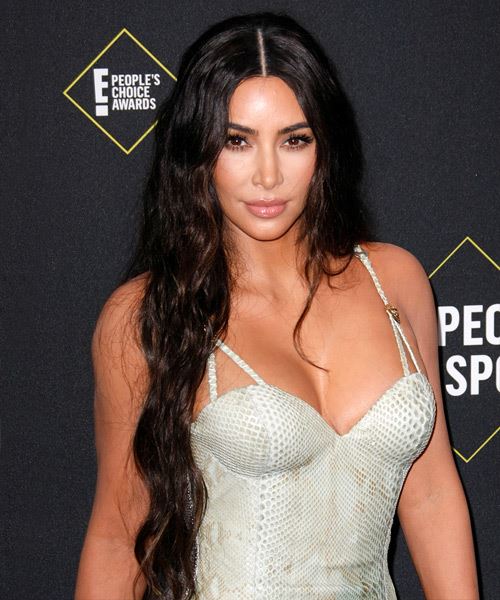 Kim Kardashian is the queen of fashion and there is no exception when it comes to her hair. As you can see, Kim is rocking the long hair, beach look. The subtle curls help to frame her face as well as her neck area. You can even say that it frames her arms as well because of the length of her hair. You can wear a lovely necklace with this look. The parting down the middle helps to ensure that her face has been framed equally.
When it comes to your makeup application, you want to keep it natural and simple. You can use your golds and browns. A little bit of a lash extending mascara will help bring focus to your eye area and finish off your look with a pastel lip color.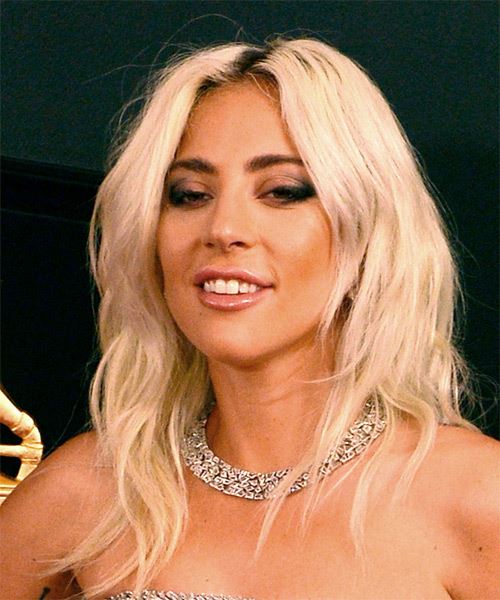 Lady Gaga always looks astonishing and in this image, she looks drop dead gorgeous. Her hair length is nice because it is not too long or not too short. This hair length is easy to manage and maintain and will not take you long to style in the morning at all. The parting down the middle once again helps to frame her face equally on both sides. Due to the way in which her hair falls on the side of her face, glasses will not suit this look.
You can take this look to the next level and add some colored highlights to your hair. You can go natural or you can add some funky colors. This will make the waves look even more fun and will give your hair color and different dimension.
Do not forget to cut your hair once every 4 weeks or so to ensure that your ends stay healthy. If you are going to do the color as well, make sure you touch up your color once every 6 weeks or so to ensure that your color stays vibrant and that your roots do not show too much.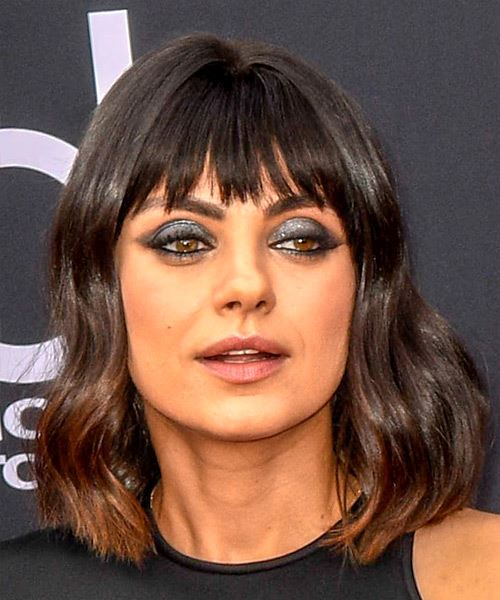 Mila Kunnis is a great actress and she has rocked some amazing hairstyles over the years. This hairstyle that is breath taking! Firstly, the bob cut is great because it frames her face and neck area so well. The bangs cover her forehead and help to soften the edges of her face. The bangs also help to put the focus on her eye area. Due to the bangs in this style, glasses will not suit this look.
When it comes to your makeup application, you want to keep in mind that your eyes are the focal point of this look. You can do a stunning eye application to compliment your natural eye color and finish off your makeup with a gorgeous lip.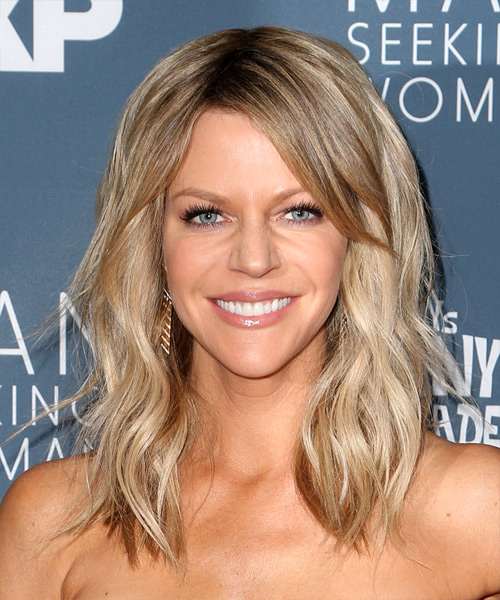 Kaitlin Olson is showing us different hair textures which shows off the versatility of her hair and we are living for it! Her bangs are side swept which frame her face and they have been straightened which is nice. The bangs make this hairstyle look a little bit more sleek and formal. The only downside to the bangs is that glasses will not suit this look. The color of her hair is also gorgeous and gives your hair a few different colors when you move around which is nice.
Then we come to the subtle waves in her hair. They frame her face and neck area and give this look movement and volume. It is an ideal style for you to have if you are going out for dinner or going on a night out on the town. It is easy to style. Make sure that you apply a heat protective product on your hair before you straighten it to prevent the heat from damaging your hair.
Finish off your hairstyle by applying some hair spray to lock in the waves as well as your bangs and you are ready for your well deserved night out!
Subtle Wave Hairstyle Tips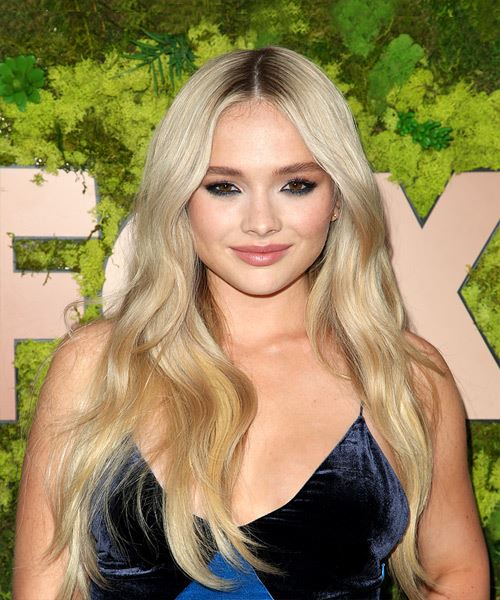 If you do not have the time to spend in the morning curling your hair, you can simply wash your hair the night before and braid your hair while it is wet. Sleep with the braid in and let it loose in the morning. You will get gorgeous subtle waves that will look like you just came off the beach.
Sea Salt Spray is a great product that you can use in your hair. This product is designed to be used on the ends of hair and assists you with creating a natural beach wave. As the hair is coated with the salt in the spray, your hair cuticle begins to swell, resulting in that coveted beachy look.
If you have naturally, wavy hair, all you need to do it ensure that you define your waves a little bit. Add mousse to your hair before you let your hair dry. Scrunch your hair from the bottom to the roots to help create a bounce in the hair and you will get a more defined, yet fun wavy hair texture and hairstyle.
Conclusion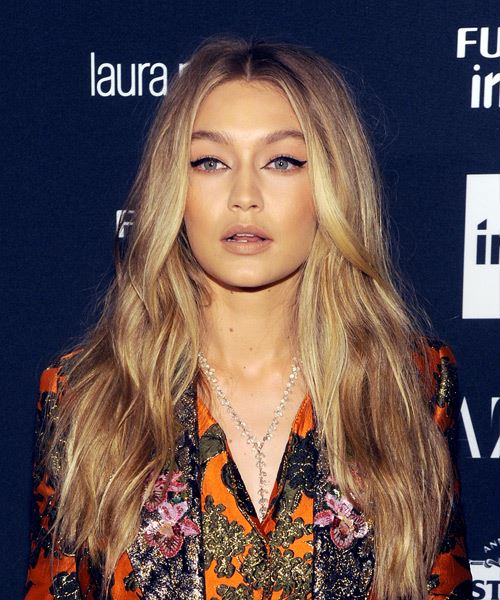 As you can see, less is more when it comes to wavy hair this year. Be on trend by loosening up your waves and going for a soft windblown look instead of perfectly coiffed curls. You can achieve this by using large barreled curling irons/wands, single curling irons or a flat iron and make sure that you are only waving the mid-lengths of your hair and using a sea salt spray to give it a loose, easy finish.
We have a really exciting addition to our website. If you want to know how you would look like with one of the hairstyles in this article, all you need to do is upload a picture of yourself to our website. Once you have done that, our virtual hairstyler will show you what you will look like with one of these hairstyles. If you do not think any of the styles will suit you, that is not a problem. We have thousands of hairstyles for you to choose from on our website. All you need to do is choose one of them and have a look at how you would look with the style.
Take a few ideas with you to your hairstylist and show them what you would like to do. By giving them an idea of what you want, they will be able to cut your hair so that you can get the most out of your new hairstyle. Keep in mind that you should be going for a cut once every 6 weeks or so to ensure that your ends stay healthy and that your hair does not look damaged.
The "barely there wave" hairstyle is a very simple style for you to try at home. It might take you a few tries before you get it right but once you do, you are going to love your new, easy going, full of life, barely there waves.