While you've hopefully learned from past hairstyle mistakes and won't be sporting the stripy, zebra-like highlights from your 20's again now that your older and wiser, it doesn't mean you have to be ultra conservative with your hair either. Those steadfast hairstyle rules of a great cut and color to suit your face shape, skin tone and lifestyle are the rules to live by regardless of age, but if you still need some extra guidance, then the answers to these common mature hairstyle myths are a great place to start.
Mature Hairstyle Myths
That You Can't Go Darker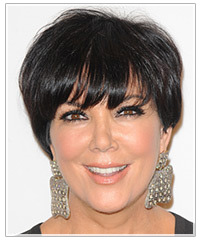 As silly as is sounds - especially if your hair is naturally dark - some people think dark hair on a mature woman looks aging or out of place. We say it's all about the choosing the right dark hair color!
While blonde hair colors are better for hiding grey and can make you look more youthful, dark locks can also be just as effective. The trick is to choose a flattering darker shade that will bring out the best in your skin tone and won't add years to your look.
The best way to do this is to choose the right shade for your skin tone and to move away from solid, one tone colors. Instead, use a mix of hair hues and professionally applied highlights and lowlights to give your darker shade plenty of movement, light and a finish that won't give you an overly dark tone around your hairline, which is the quickest way to age yourself with color.
That You Don't Need to Care for Your Hair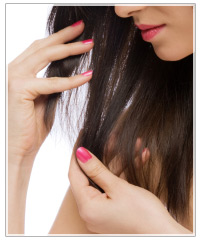 Yes, your locks might be lacking in shine and volume the older they get, but that's no reason to give up on a hair care routine. Poor hair condition will instantly age you, so ensure you keep up with a good routine of quality hair washing and monthly, if not weekly, hair treatments.
Don't forget to also regularly update the hair care products that you use. Your hair will naturally become thinner and more fragile as you age and using the appropriate products for the condition your hair is in will help to keep your locks as radiant as possible for as long as possible. If you're not sure what to use or what products can help any specific hair conditions that you might have, book in with your salon for a hair consultation with a professional hairstylist who can recommend the best products to use for your individual needs.
That You Have to Cover Your Grey Hair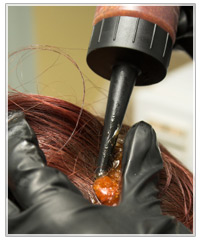 Going grey gracefully has never been easier and there are plenty of hair color options that you can use to transition to grey, and make the most of your silver locks once you get there.
Hair color can be used to blend your grey to a flattering tone, or you can use highlights to create a soft merge between your greys and the rest of your hair until your color has reached a grey look that you are happy with. The right hair styling products can then help you to keep your grey shade shiny and healthy looking.
That You Can't Pull Off Long Hair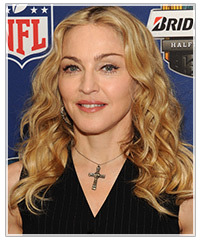 A great haircut, no matter the length, is what will give you a flattering look as you mature, so don't think you have to cut off your locks if you don't want to.
Hair does tend to thin out and become finer as it ages, which can turn once voluminous locks into a styling frustration, but a cut that caters for that via layers and other haircut options can help fix the issue without you having to sacrifice your length. Just remember to keep on top of your cut with regular trims and to keep those lengths nourished for a long 'do the looks great at any age.
To see how you'd look with any of the hairstyles pictured in this article, click on the above images to try the virtual hairstyle with your own photo!