Whether it's time or lack of hair styling commitment that has gotten the best of you, some days the chance to get your locks into a look worthy of a red carpet celebrity showdown just doesn't happen. For those days, these quick hair fixes are handy to keep in mind.

 
Pull off a Polished Ponytail
Yes, the ponytail is the perfect lazy day hairstyle and is very quick and easy to style, but that doesn't mean it can't look flash. Take it from simple to sexy by ensuring that you style the pony high on your head. Tame it with gel slicked locks or some backcombing and you'll have a polished ponytail that is way more chic than casual and virtually fuss-free to create.

 
Flatter with a Deep Side Hair Part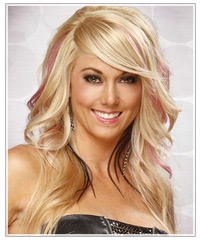 You can get an instantly gorgeous look by using an easy to achieve deep side hair part. A deep side part will add a dramatically chic touch by prompting your hair to drape across your face in an Old Hollywood-esque finish. Give it a try the next time you're in a pinch by using a pintail comb to separate your hair into a part level with your ear and then sweep your hair across your forehead and face.

 
Get Some Headband Help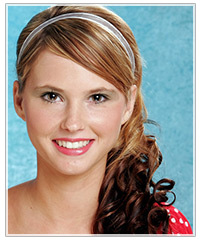 Here's a tip for when you're able to get your hair semi-styled but then run out of time – add a flashy headband to your look! A statement headband that compliments your outfit can easily slip into any style, whether it's flowing waves, an elegant updo or a curly half up half down hairstyle for a dazzling finish.

 
Fake a Wash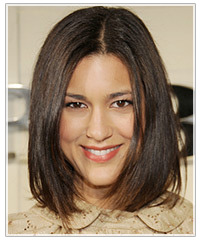 If your locks are looking greasy then get them gorgeous again with a blast of dry shampoo. This hair styling helper uses powder to eliminate lackluster locks and can revive your hair in just a few minutes. Buy the kind that is tailored for your hair color for failure proof use, and don't forget to brush it out completely before stepping out of the house. For more dry shampoo tips, check out our article: Hair advice: Dry Shampoo Do's and Dont's.

 
As you can see, all it takes is a few simple hair tips and tricks to get gorgeous locks in record time, so give these ideas a try the next time you're in need of a quick hair fix!