An oblong face shape is longer than it is wide and needs hairstyles that will help to flatter the length of the face and ensure it doesn't get exaggerated further.
For an idea about the types of hairstyles you should choose to flatter your oblong shape, take a look at these short, medium and long hairstyles and use the options as a guide to finding the right hairstyle for you!
Short Hairstyles for Your Oblong Face Shape
A short hairstyle that is ideal for an oblong face shape is this great layered hairstyle. The choppy, funky layers are curved around the cheekbones and mid area of the face, drawing all the attention there and away from the total length of the face.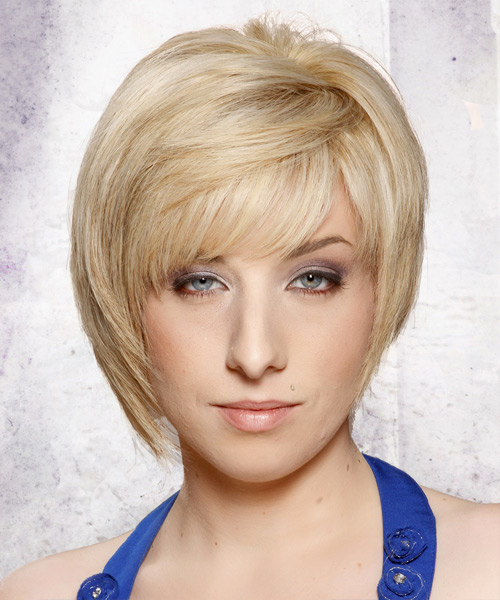 If you enjoy hairstyles with curls and waves then a shorter 'do that uses waves through the mid-length and ends of your style will add some much needed softness and width around the shape of your face. Use a curling iron to re-create this look, or scrunch your hair if you have natural waves.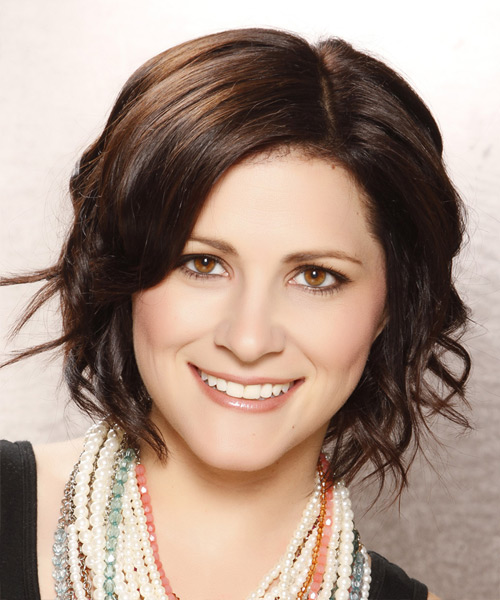 Mid-length Hairstyles for Your Oblong Face Shape
One way to instantly reduce the length of a long face shape is to add bangs. Full bangs will cover up your forehead (essentially eliminating a large portion of your face), adding to the illusion of a shorter face length. To finish your look, team your bangs with some sleek straight strands that have been blow-dried with some added volume to help create some much needed width through the sides of your face.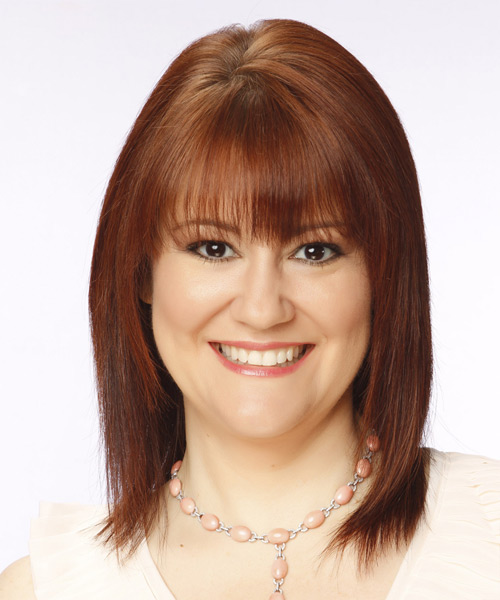 If you like to add some style to your mid-length hair then make sure it'll also work for your face shape by side styling your length and adding some curls. By pinning your hair to one side using hair pins, and then making sure that your hair is curled, you'll have plenty of width focused to the side of your face and not on the long length.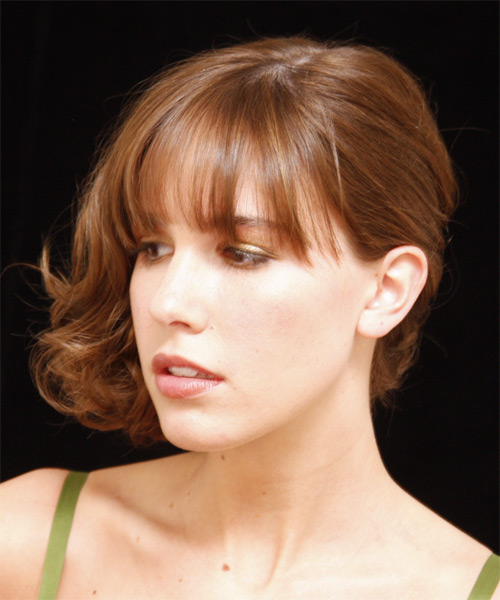 Long Hairstyles for Your Oblong Face Shape
To avoid your long hair dragging down your face and making it appear longer than it is, try styling your hair into an updo. One with plenty of height and backcombing is ideal. And when you add in some pleasing side-swept bangs to flatter your forehead and give the length of your long face a reduced appearance, you can't go wrong!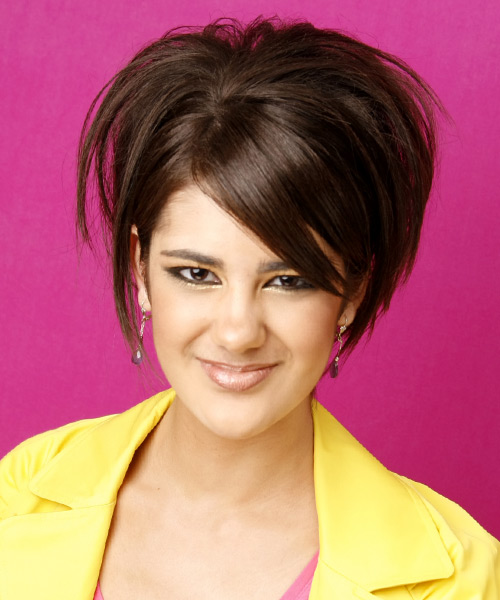 Alternatively, if you like to wear your long hair down and loose then eliminate the potential to lengthen your face by packing the ends of your length with lots of volume and curls. This will guarantee that your face shape gets a much more flattering finish.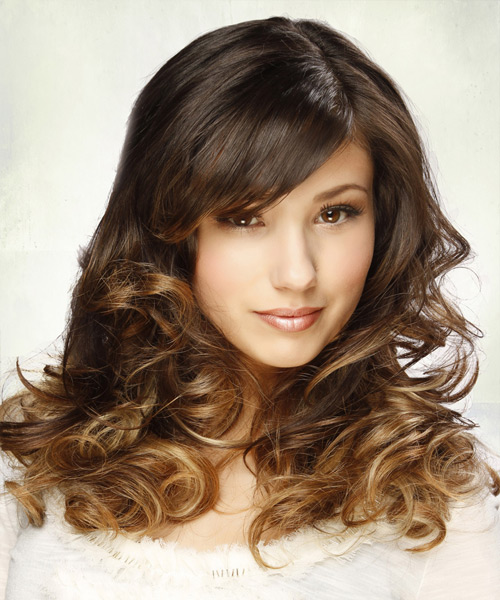 For more great short, medium and long looks that will work with a oblong face shape, check out our range of hairstyles today.