Good, solid hairstyling and hair prep will not only give you a great hairstyle result, it will also give you a hairstyle that stays in place when you need it to. To ensure your hairdo will last, give these hair tips a try.
Start with the Right Hair Condition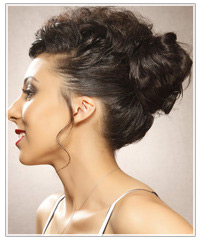 If you're creating an updo, ensure your hair has enough grip so your strands won't slip out of place. This can be achieved by washing your hair the day before styling your updo (your natural hair oils will give your stands all the grip they need) or you can create texture with dry shampoo or texturizing hair products.
If you're creating any other type of style then get your hair in the right condition with your styling products. Nowadays you can buy shampoos and conditioners that will not only clean your hair so that it'll look great when you style it, but also prepare your hair to be styled. There are shampoos for sleek tresses, glossy curls and soft waves, so choose a shampoo and conditioner that will give your locks a helping hand and you'll be one step closer to strands that will mould into and stay in place with less effort.
Use the Right Hair Styling Products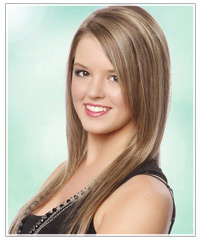 Just as your shampoo can give your locks a styling advantage, prepping your hair with the right styling products will be just as helpful. After all, imagine how much easier it would be to get super straight locks if you prepped your hair with some straightening balm first - not to mention the protection it will give your locks from your blow-dryer! Hair styling products also help to protect your strands from outside elements that could cause your style to loosen or frizz.
So when you're planning your 'do, remember to plan for hair styling products too and make sure your bathroom cupboard is stocked with the right products for the hairdo you're creating. Get some curl enhances for curls or waves, straightening balm for sleek looks or volume powders for big haired looks and you should be set.
Select the Right Hair Shaping Tools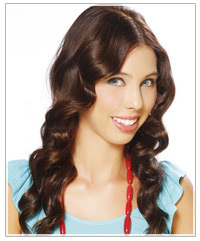 Just as you wouldn't be able to get poker straight locks without the aid of a hair straightener, there are certain styles that won't be achievable, or as successful and long lasting, without the right tools. How you use those tools is also a key factor. For example, it may be necessary to use a hair straightener and a blow-dryer in combination to get your locks into a very sleek style. And if your blow-dryer has a cool shot button (a button that will blow cool air onto your hair), then your style has a better chance of lasting because the cool air will set your strands in place.
For curly or wavy hairstyles, hot hair rollers will produce a different curl to a curling iron, as will the size of the hair rollers or the curling iron barrel so it's important to make sure the hair shaping tool you're using is the one that will get you the result and finish that you want.
Hairstyle tip: if you find your big beautiful curls tends to drop and flatten out as the evening wears on, try curling with a smaller barrel and creating tighter curls. When they drop, the curls won't be as flat and you should still have enough curl left in your hair for a soft look.
Finish Strong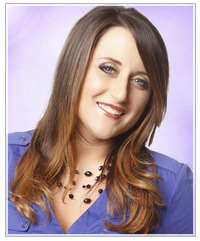 You may think that you've all ready primped and prepped your hair with enough styling products at the start of your style to keep your hairdo on lock, but sometimes it doesn't take much for a look to come undone. Keep all your hard work in place with a good dose of finishing products and ensure you have a handy travel size bottle of hairspray in your purse to help with any hairstyle emergencies while out and about.
For even more helpful hair hints, see our full range of articles and blogs.