Curtain bangs, Bardot bangs, a center-parted fringe--whatever you choose to call them, there's no doubt that they are one of the hottest looks around. A little bit of French Riveria glamour mixed with a little bit of rock star, these bangs suit a wide variety of hair textures, lengths and cuts. They can be styled ultra-glam or super casual, the choice is up to you!

Before we take a closer look at one of the most sought-after fringe styles, it's important to know the defining characteristics and what features they will flatter the most.

Curtain bangs are typically:
Eyebrow length or longer
Parted in the middle (although they can be worn without the part)
Slightly arched with longer layers that frame the cheekbones and extend down towards the jaw line

What are they good for?
Hiding a high or broad forehead
Bringing the focus to the eyes
Showing off high cheekbones

Curtain bangs work the best on:
Ladies with medium to thick hair
Straight and wavy hair textures
All face shapes (with some variations)

Curtain bangs will not suit:
Low foreheads/hairlines
Coarse or curly hair textures
Very fine hair types
Ladies with a strong widow's peak or cowlick in the front
Pixie cuts or other super short haircuts

Now that the basics are out of the way, let's get to the fun part-- checking out all the different curtain bang looks!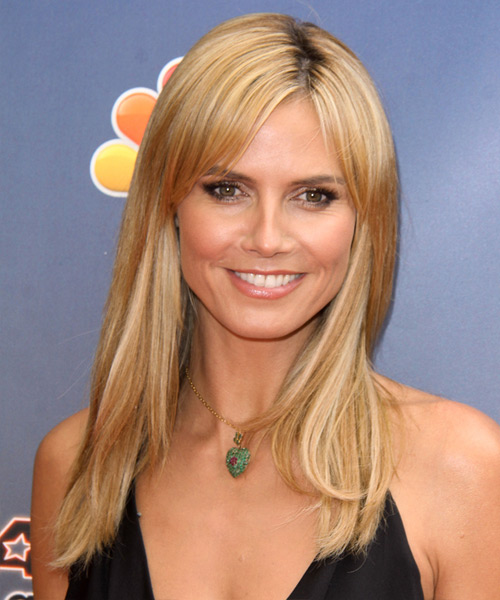 Heidi Klum looks great in all types of bangs but curtain bangs give her an extra edge. This particular haircut gives Heidi a youthful, edgy glow. The curtain bangs work well with her medium straight hair type and shows off those eye-catching model cheekbones.  Heidi has gone for a slightly off-center zig-zag part which is ideal for softening up her square face shape.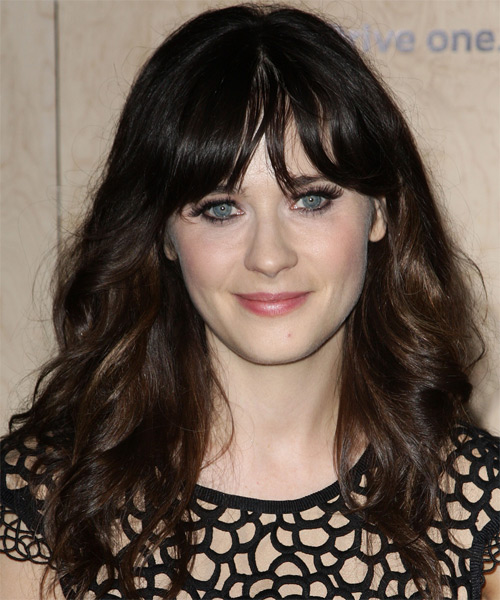 Zooey Deschanel is known for her gorgeous chocolate brown locks and her eye-skimming curtain bangs. She has thick hair with some wave to it which is ideal for pulling this fringe type off as it allows the bangs to sit nicely while still having some volume to them. The ends curl outwards from the center part slightly for an ultra feminine finish. Zooey's bangs end at her temples, making her blue eyes the center of attention.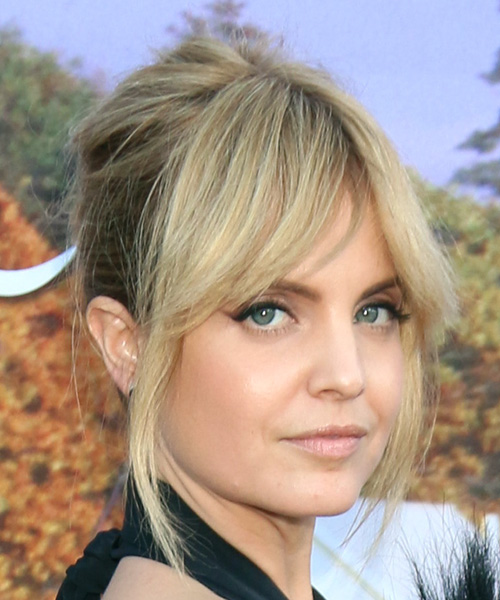 Mena Suvari has petite facial features, a high forehead and a square face shape. The ideal curtain bangs for her are layered, long and sweep outwards to soften up her jawline and balance out her high forehead. Her bangs are cheekbone length which suite square face shapes nicely, and she has added longer jaw length layers to complete the look.


Halle Berry is a fan of curtain bangs when she sports longer hairstyles, as seen here. Halle has an oval face shape and gorgeous features so pulling this type of fringe off is a breeze. Here we can see how curtain bangs work with wavy hair and have a more windblown look to them. Halle's curtain bangs are not parted in the middle but have slices cut through them to remove bulk and give them some shape. Her curtain bangs are cut straight across rather than an arched shape for a more edgy look.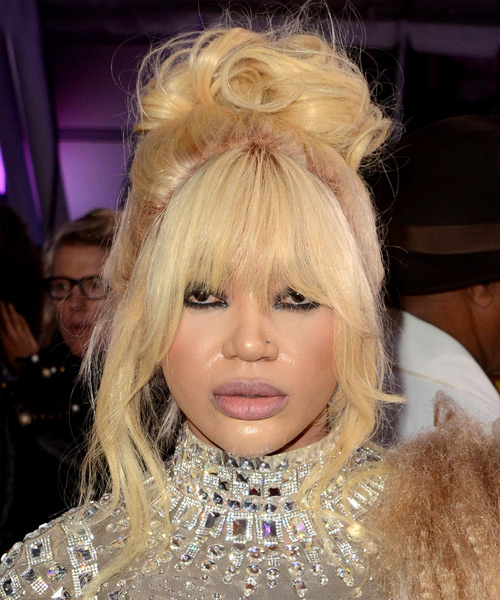 Ladies who like a more head-turning look can opt for thick curtain bangs and forego the center part, as Dencia has done here. Her bangs have been cut to mid-eye level for a dramatic look while the layering extends around her cheekbones and down to her jawline. Paired with a voluminous curly up-do, these curtain bangs give Dencia a bold and exotic look.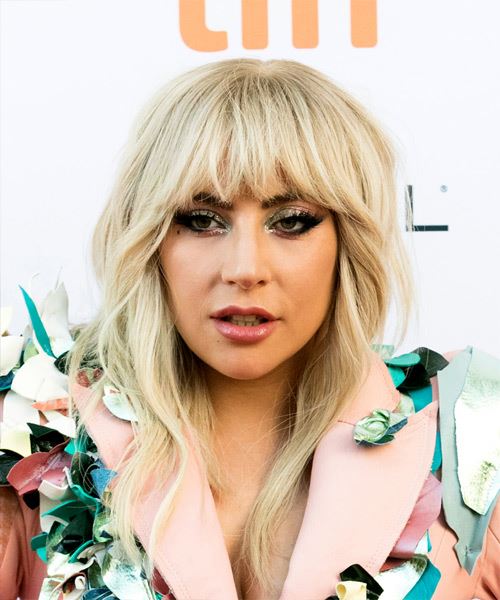 Lady Gaga has used curtain bangs to create a Seventies rock chick vibe with fabulous results. Lady Gaga has strong facial features and prefers bold looks, so her choice of a part-free curtain fringe that ends just above her eyebrows creates a heavy bang and brings the attention front and center. The layering that extends from her temples all the way down to her mid-lengths makes her curtain bangs blend in with her 'do and provides her with a complete face-framing look.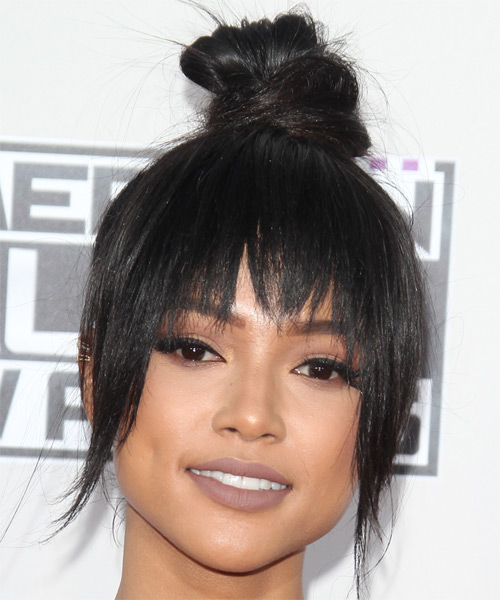 Curtain bangs look fabulous with ponytails, buns and other up-dos. Karrueche Tran's topknot paired with a jagged cut curtain fringe looks chic and edgy while bringing out her best features. The square cut of her bangs and side layers won't work for all face shapes but compliments her heart shape face nicely, while the razored edges gives her straight tresses some texture and softness.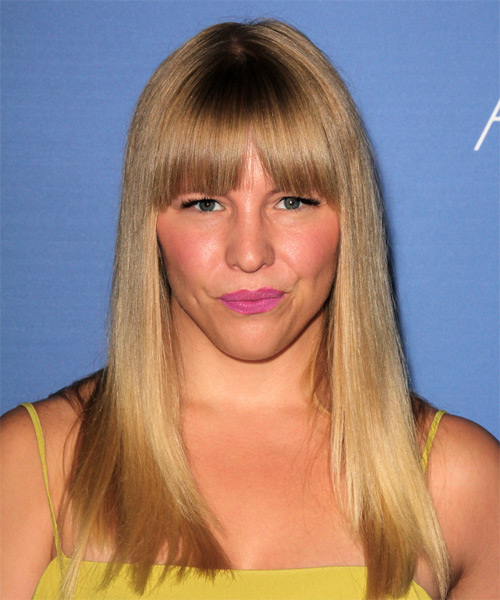 Sara Coates shows us how to work curtain bangs with stick straight hair. Her fringe is cut to eye level and have a slight arch to them, with the outer edges ending at the temples. She opts to wear them fully forward without a part but the precision layering in her bangs give them a lighter yet polished finish.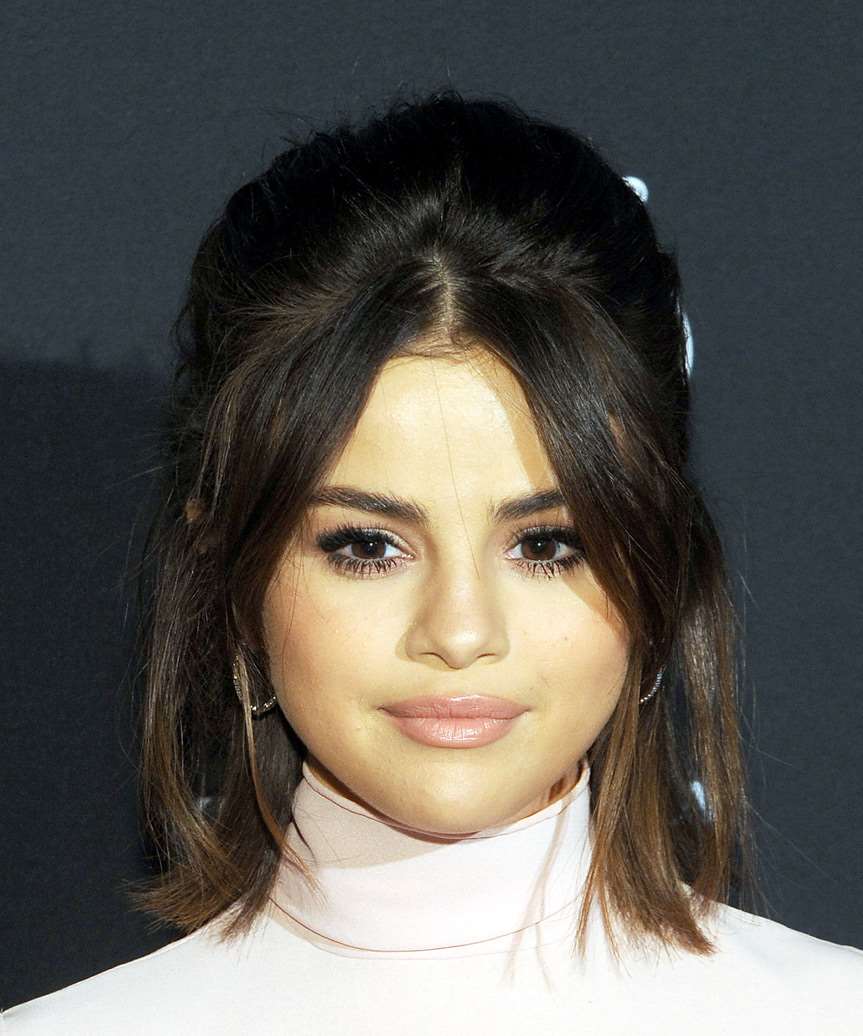 Selena Gomez goes retro with her curtain bangs for a sophisticated look. Her heart shaped face benefits from this longer set of curtain bangs that end at her cheekbones. She also has a short forehead so needs to part these bangs fully so she doesn't box her face in, or make it look more wide by having a thicker, full-on fringe. This is a great styling option for ladies like Selena who are working with thick hair and a low hairline.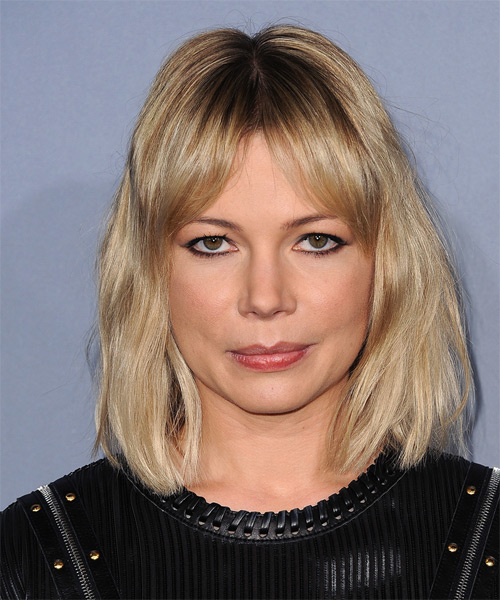 Ladies with finer hair will want to check out Michelle William's take on curtain bangs. Here she has gone for a shorter version that ends just above her eyebrows. This gives the appearance of thicker hair and is a good option when pairing curtain bangs with a bob.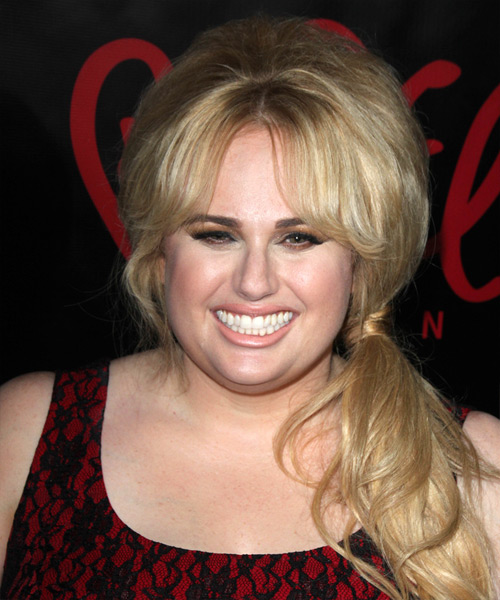 Rebel Wilson adds a Sixties flair to her bouffant hairstyle with her curtain bangs. These super girlie bangs have been cut to eyebrow level and curl outwards for a soft finish. These bangs give Rebel some forehead coverage while bringing the attention to her eyes.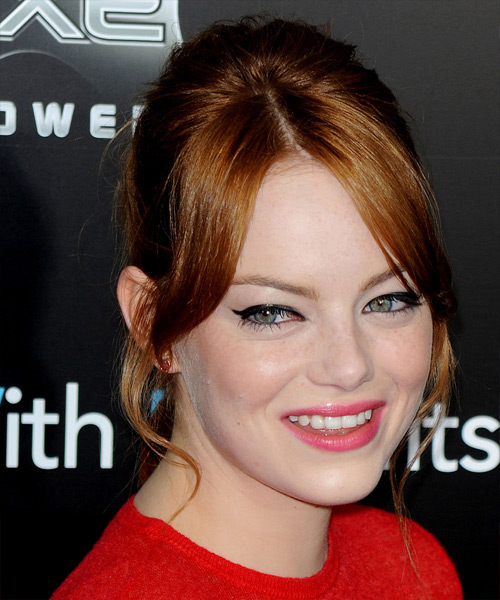 Emma Stone looks gorgeous here in sweeping curtain bangs that have an off-center part and layered edges. Emma sweeps her curtain fringe to the side which opens up her face and makes her delicate features the highlight. Like Rebel Wilson in the photo above, Emma has paired her curtain bangs with a bouffant and an up-do for a classic and elegant look.

As you can see, curtain bangs can be customized to create any look you desire. For even more ideas, you may want to check these videos out: