Whether you're using your blow-dryer for a sleek look, to enhance your curls, or to create a wave-filled finish, these blow-drying essentials will help you to create and keep a great finish.
Pick the Right Hair Styling Products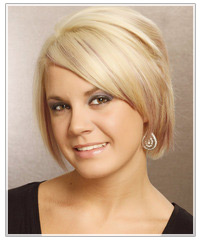 There's no doubt that using hair styling products before your blow-dry will give you better results, but most people choose the wrong products which can lead to a terrible finish. The trick is selecting the right products for your hair type. Here's a quick guide:
For thin or fine hair, choose products that are light and won't weigh down your locks. Think mousse or gel in lightweight formulas.

For medium hair, light products will also work, but you can get away with slightly heavier products such as moulding creams or medium hold mousses and gels.

For thick hair, extra strength styling products in mousse, gel, cream or wax formulas are the right products for you. As with all products, start with a small amount and work in more product as needed instead of overloading your hair with too much product.
If you also want your styling products to help shape your style, keep these tips in mind:
Straightening creams and balms will help to achieve super straight locks.

Curl enhancing gels and creams will provide body and definition.

Mousse and light gels will bring out movement in blow-dried styles that involve waves.
For a soft, light finish and hold, use less styling products and always apply a heat protection product first, or use styling products that will also protect your hair from the heat of your dryer.
Make Use of the Right Hair Brush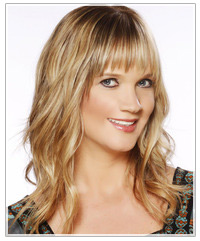 The best way to get a blow-dried look with style is to use a hair brush to mould your strands into shape.
For straight hairstyles, use a paddle brush.

For any look involving movement, shape, curls or waves, a round brush is needed.
The size of the brush used should depend on how much hair you have to work with, and whether you want a tight or loose finish.
Moisture Rules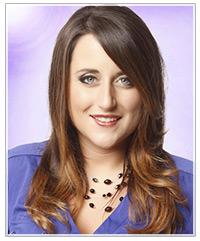 When it comes to water and blow-drying, keep in mind that damp hair is the key. If your hair is dripping wet, don't even try to blow-dry it or it'll take way too long. Wait until your hair is damp and then pull out the dryer. Then, to ensure your blow-dry finish sticks, eliminate any moisture in your hair.
Try blow-drying your style and then leaving it for a good ten minutes or so (finish getting ready or applying your makeup while you wait) and then check your hair for any dampness. If moisture is there then loss of volume and frizz will follow. Give your locks another quick blast with your blow-dryer to seal in your finish and enjoy a great style.
With these tips in mind, we hope you can create the right blow-dry look. For professional results, take a look at our article, A Step-By-Step Guide to Blow-Drying Like a Professional.