While you might think choosing a hair color is as easy as picking the shade that looks good on the model on the hair color box, or the shiniest and prettiest looking color swatch at the salon, the fact is that there are plenty of ways to choose the right or wrong color. And these hair color don'ts list some of the easiest ways to ensure that you get the right hair color for you.
Hair Color Don'ts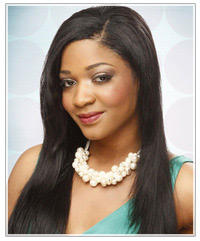 Don't pick a shade that is more than two shades darker or lighter than your natural shade. This rule applies to those coloring their hair for the first time and anyone who wants the most flattering hair color look. Of course you can go two shades darker or lighter if you want a total color change, but that kind of color work is best left to the professionals who can get your color to the exact shade that you want in the least damaging way possible.
Don't underestimate hair color maintenance. If you're picking a color that is drastically different to your natural hair color then you'll need regular touch-ups to your roots. If your new color is a fantastically bright red shade then it'll begin fading as soon as your wash your hair and anytime you step out into the sun, also requiring regular touch-ups. Damaging hair colors such as platinum blonde may mean you'll need to start a weekly or monthly hair care routine to keep your locks soft and manageable, and the list goes on. If that all sounds like too much effort for you then stick to a hair color option that is low maintenance. If you are willing to look after a high maintenance hair color, however, then find out what's involved before coloring so you're prepared.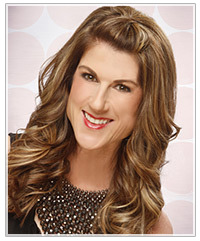 Don't forget to be realistic. If you pick a blonde color off the supermarket shelf to apply to your black hair, or if you take a photo of Rihanna's bright red shade to your hairdresser and expect them to take your brunette locks to that color level in one session then you're going to be severely disappointed. The fact is that certain hair color changes and shades need time and many salon or hair coloring sessions to achieve them, so be realistic about the hair color you want and the time it will take to get it.
Now that you have an idea about what not to do when picking a great hair color, find a shade for you by using our Virtual Hairstyler to try on a range of true-to-life hair colors and virtual hair colors with your photo or a model photo.