Color for Your Skin Tone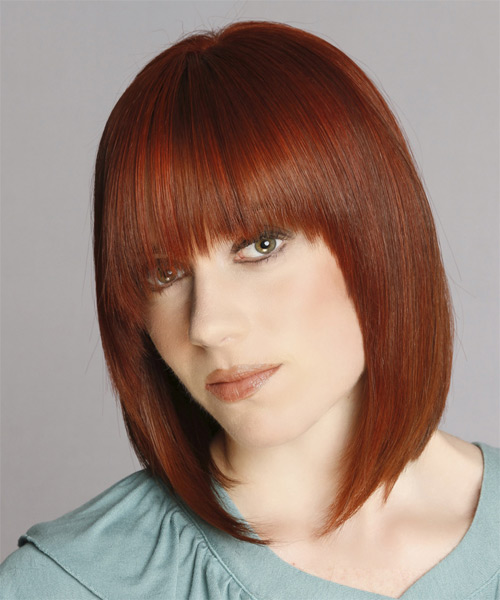 The number one rule of thumb when it comes to changing your hair color is to always choose a hair color that matches your skin tone! It's a no fail way of ensuring your hair color change will flatter and suit you.
While there are numerous varieties of complexions (fair, ruddy, tan etc) they are all either a cool skin tone or a warm skin tone.
To work out if your skin tone is warm or cool, freshly wash your face so it's free of makeup and dirt and then wrap a white article of clothing around your neck and look in a mirror to see if your skin looks yellow (warm) or blue (cool). Holding a white piece of paper up to your face also does the trick.
If your skin tone is warm then look for hair colors that are warm. If it's cool, then cooler hair colors will suit you. A good hairstylist will also be able to advise you which hair colors are warm and cool (and confirm your skin tone in person) if you color your hair color at the salon. If you're coloring your hair at home then our virtual hair color chart lists if a certain hair color is warm, cool or neutral (suits both warm and cool skin tones) to give you an idea about which colors to look for.
Once you know what type of warm or cool hair colors are for you, keep these other tips in mind for a color change you won't regret!
Going Darker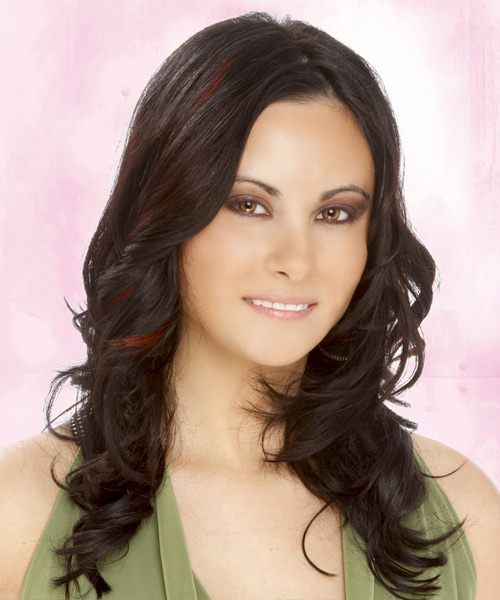 If your dark hair color change is going to be dramatic, say going from a light hair color like blonde, then don't just automatically jump straight to brunette or black. Give darker blonde hair colors a try first. If you find that going slightly darker isn't filling your desire then use the darker blonde tones as steps towards a full dark color change. It'll give you the chance to warm up to the color and avoid the possibly of ending up with a shocking new look that you hate.

If your hair currently has highlights or sections of hair that were chemically made lighter then these areas might not cover completely just by adding a darker color over the top. Just imagine your new inky black locks being spoilt by patchy brunette strands near your roots or through your mid-lengths. Avoid a hair disaster by considering the current condition of your hair strands before going darker, or visit a salon to make the transition where a hairstylist and salon quality hair colors can give you the exact dark look that you want.
Going Lighter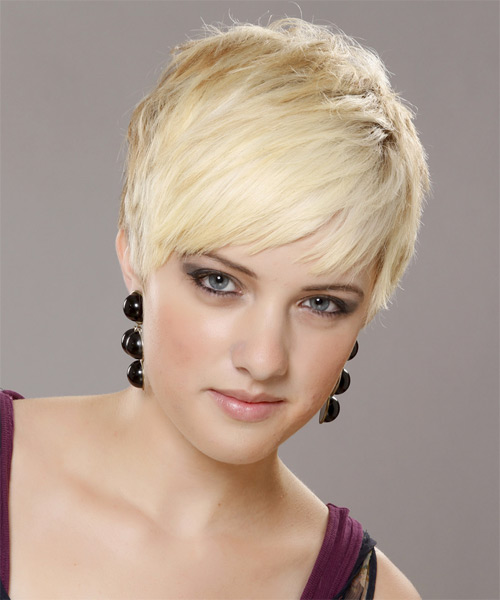 When it comes to getting a lighter hair color you can get the best results by visiting the salon. Light hair colors generally require harsher chemical processes to get the desired result so a hairdresser is the best person to see about lightening your hair. Also, keep in mind that going lighter may take various trips to the salon, especially if your hair is currently or naturally dark.

If you want a lighter look without the major commitment then try using scattered highlights in lighter tones throughout your locks. They will lighten your overall look without you having to overhaul all of your hair.

Keep in mind that even if your hair is already blonde you can still go blonder, and who knows, a lighter shade of blonde may be just the boost your locks need to makeover your look.
Creating a Natural Look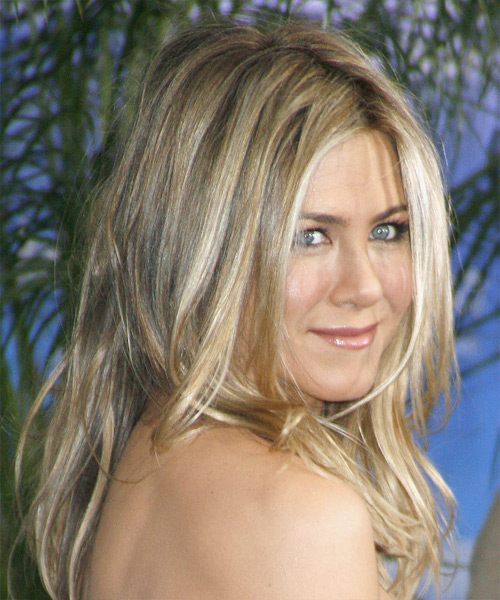 Again, the best way to get a natural hair color is to choose one that will suit your skin tone, but for the ultimate no regret finish, don't choose a hair color that is 3 shades darker or 3 shades lighter than your natural hair color.

Use highlights in natural blonde and brunette shades to create a natural, sun kissed look. Make sure the strands are thin and are around your face, which is an area that would naturally be lightened by the sun. Finish with some thin low-lights to add depth, texture and movement.

The ultimate natural hair color uses a blend of colors from the same family of shades (think Jennifer Aniston's blonde hair color, pictured above) to create a look that is both flattering and suitable. After all, no one would mistake solid, one tone platinum blonde hair for a natural hair color. But tone down the color, make it ashy near the roots and gradually lighter towards the ends of your hair and the result is much more natural looking.
To try any of the virtual hairstyles seen in this hair color article, click on the images, and don't forget to upload your photo to see how the hairdo will look on you!
You can also use our Virtual Hairstyler to see how 50 hair colors and 35 highlights would suit you - giving you an even better chance of choosing a no regrets hair color!