If you want a makeover then we've got the essential advice for you. A makeover is a real big change in your appearance and to prevent any mistakes that can't be corrected easily there's a few simple "makeover essentials" you should bear in mind. Before you speak to your hairstylist or find the best hair salon for your makeover, and even before you start contemplating haircut ideas, you need to answer a few simple questions about yourself.
The basic questions you need to ask yourself that will get you on the right track for a fabulous new makeover are "What is my face shape?", "How does my lifestyle affect my hairstyle?", "What's my hair texture and elasticity?" and "How much do I care about fashion?". Being clear about these questions and answering them honestly will set you up for a great makeover: you'll know what kind of hairstyles to look for and exactly what you need to discuss with you hairstylist.
Makeover Essential No. 1: Your Face Shape
If you know your face shape and you understand the relationship between hairstyles and different face shapes then finding a hairstyle that suits you and flatters your features will be so much easier. Experts agree that the most appealing face shape, because of its symmetry, is an oval. Now don't worry: while we don't all have perfect oval faces we can use
our hairstyles to make our faces appear more oval.
Once you know your face shape easy great hair styles will be a cinch because you'll know exactly what will and won't suit you. We explain how to determine your face shape in our article "The Right Hairstyle for Your Face Shape" and our hair consultation will suggest plenty of suitable hairstyles. And remember: before you commit to your makeover try the hairstyles on using our Virtual Hairstyler.
Makeover Essential No. 2: Your Lifestyle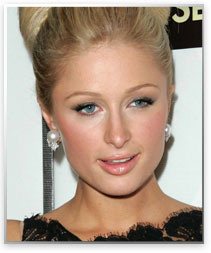 Evaluating your lifestyle is an important step in your makeover preparation. A new hairstyle may really work in the hair salon but don't forget that you need to take it with you when you leave and go about your day to day business- whether it's preparing for work, looking after the kids or playing tennis, your new makeover needs to suit your lifestyle.
Think about lifestyle questions like these before you start planning your makeover. Are you a low maintenance or high maintenance person? If you're not the type to spend hours preparing your hair for work, and if you can't even really get out of bed in the morning, then it's probably best to go for a low-fuss look- like a half updo or a wavy bob hairstyle you can quickly scrunch in the morning (for other ideas check out Medium Hairdos). Do you have an active job? Then you probably shouldn't choose an elegant updo. Do you spend lots of time outdoors? Then beware of frizzy curls.
Makeover Essential No. 3: Your Hair Texture and Elasticity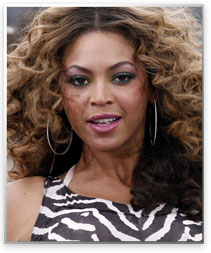 Your hair texture and elasticity have a big impact on the new hairstyles you might choose for your makeover. Your hair texture is its thickness, and it's either fine, medium or thick. Hair elasticity refers to whether it's straight, wavy or curly. Different hairstyles suit different combinations of hair texture and elasticity differently; for example, if you have fine straight hair then for your makeover you might like to consider a medium curly hairstyle as the curls will create body and bounce and make your hair appear fuller and thicker. For more advice on styles and cuts for your hair's texture and elasticity, try our hair consultation: "Find Your Perfect Hairstyle."
Makeover Essential No. 4: The Fashion Factor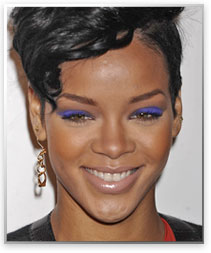 To really make sure you're prepared for your makeover think about the fashion factor. This means thinking about the image you're hoping to achieve and the "look" you'd like to portray— in other words, is it a priority for you to look trendy, fashionable or even classic? A trendy hairstyle is something that's in fashion but not yet mainstream; fashionable hairstyles are everywhere; and classic hairstyles are timeless. If you know what image you're after you'll know where to look for haircut ideas and you'll be able to find the right salon easier too.
Makeovers can go horribly wrong if you get the wrong advice (for more tips take a look at our blog "Avoid Makeover Advice from Fools") but you have a higher chance of a successful makeover and a hairstyle that makes you look and feel great with a little bit of preparation. We've listed the basic questions you should ask yourself before you chat with you hairstylist and start researching haircut ideas. Think about them and you'll definitely be on the right track to looking your best.