Sometimes we're unlucky enough to listen to an idiot's makeover advice. All of a sudden, after you've sat through their "great idea" about your cool new makeover and actually gone ahead and done it, you're left with a total dud look. Check out these examples of dud makeovers and find out how to avoid one yourself.
When it comes to people who have fallen for bad makeover advice, you really can't look further than Renee Zellweger: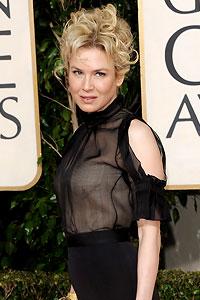 She knows it too; her expression here is clearly saying: "Thanks Einstein. Don't you think I know this whole outfit is a disaster." There's no doubt that her stylist is definitely one of those fools I mentioned above- you know the bright spark with the (lame) makeover advice. Her updo's more like something an old lady would be wearing, and that dress... with those sleeves, and that old granny underwear... FAIL.
It's the same situation for Drew Barrymore (surprisingly at the same event: The Golden Globes '09):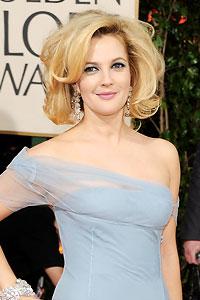 Drew still looks like she has some faith in her outfit- it must be early in the evening. Silly girl. The 50s or 60s fashion angle could have been visionary and cutting edge, but it's fizzled like a stand up comedy night with no audience. The off the shoulder dress is wrong, the bouffant hair is wrong, even the accessories scream wrong, wrong, wrong.
Makeover advice from fools can happen to all of us- not just celebrities. I was flipping through some hair mags a moment ago when I came across some of those "reader makeover" pages. They were a war zone. Some genius hairstylist turned a woman's lovely wavy thick voluminous locks into lame stringy wet-looking ringlets and forced the poor reader to wear a pained "I don't feel sexy but I'm trying to pretend" expression on her face.
How can you avoid a bad makeover? Don't fall victim to makeover advice from fools. It's simple really and the solution is just making sure you communicate clearly with your hairstylist. Talk the proposed makeover through as much as possible. Most importantly too, discuss pictures of how it should look at the end. It's ideal to try some hairstyles on using our Virtual Hairstyler and then show your hairstylist the result.
Bad makeover advice is everywhere but it's not hard too avoid. The secret is communication. And thanks Renee for being such a good example of a dud makeover (at least you're useful for something).