If you're the type of girl that likes to slick her hair back, whether you're having a bad hair day or just for fun, then a slick hairstyle is right on trend. This is one style that everyone can pull of regardless of hair length, texture or color. It's fast and easy to do, and all that's needed on your part is regular trims and some TLC. These hairstyles look best on healthy, glossy hair so get out those conditioning packs and hot oil treatments if you decide to go down this route. Once your hair is in tip-top condition, it's time to check out our style gallery to see what haircut tickles your fancy. Here are some ideas to get you started: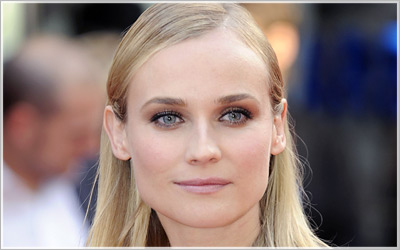 Diane Kruger (above) has added the slicked hair effect to a longer hairstyle. She illustrates an essential component of the slicked look: the combed side part. Importantly too, she's used hair product to keep her hair flat and slightly wet looking. Tucking her hair behind her ears helps maintain this flatness too.
You'll notice some similarities between this fashion and some other hair trends; for example the crop, smooth, sleek hair and the undercut.
Slicked hair, since it's slicked tight against the head, is similar to the crop in so far as its side part is a classic element of short hair (also invoking comparisons to the men's hair trend: the slicked back side part); and like the crop, women's slicked hair looks short. You can see from the Diane Kruger example too that her hair appears short (like a crop) even though it's long.
Slicked hair is like the smooth, sleek hair trend in so far as volume is almost totally absent from both hairstyles. But the difference is that slicked hair is not necessarily smooth and sleek. You want to use hair gel to make it wet and shiny, but also to get the textured effect created by the teeth of your comb. You can play with this texture by using a wide-tooth comb or even your fingers.
Women's slicked hair borrows a little from the undercut hair trend, led mainly by Rihanna. Slicking the sides of your hair can create a similar look to that achieved by using clippers to get an undercut, but with the added bonus that slicking your hair is reversible (unlike shaving your hair at the sides).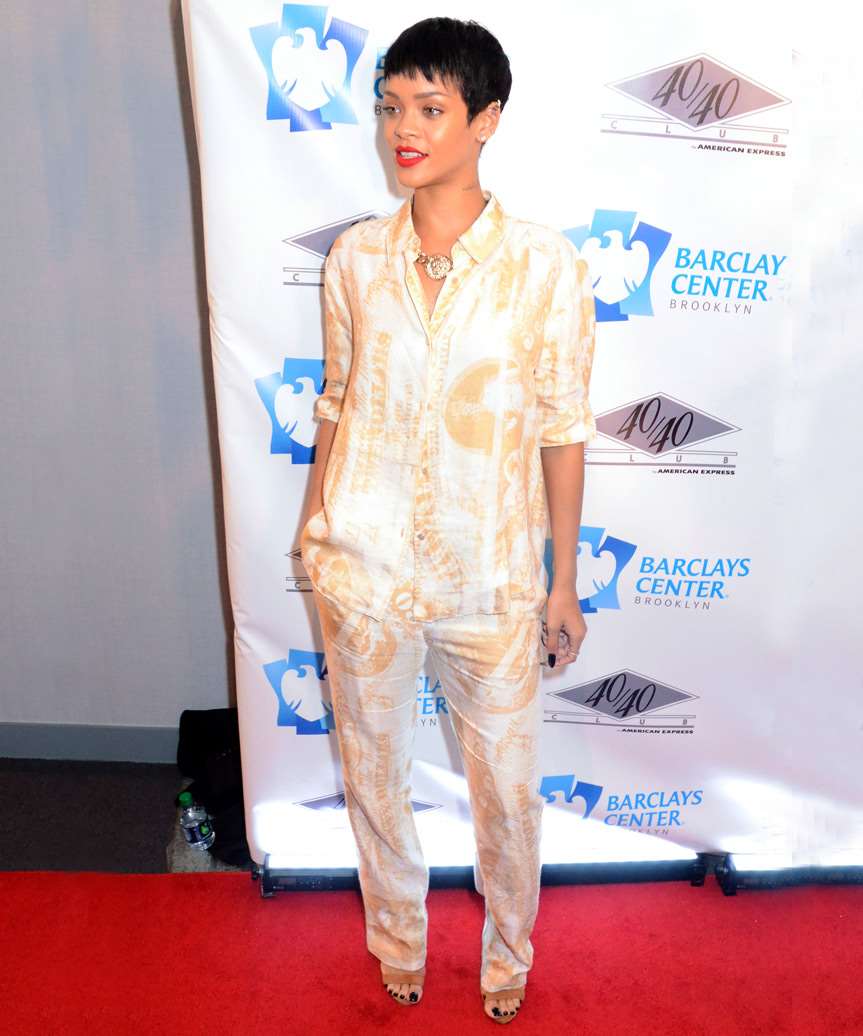 Rihanna has done her own version of this trend with a slicked forward style. Her pixie cut has been styled flat and forward, creating a jagged fringe area that brings out her eyes and cheekbones. This is an easy way to rock the slick trend for ladies with short hair.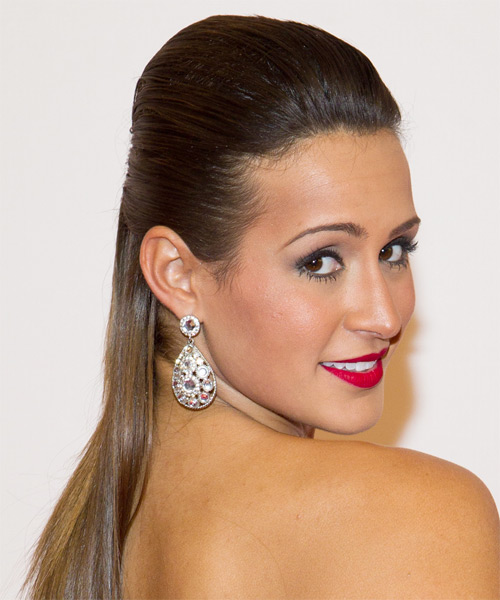 Melissa Marty was ahead of the game when she wore this super slick half up style on the red carpet. If you have medium to long hair, give this one a try on your next night out. Melissa has created volume in the crown to reduce the severity of this look, which also complements her oval face shape.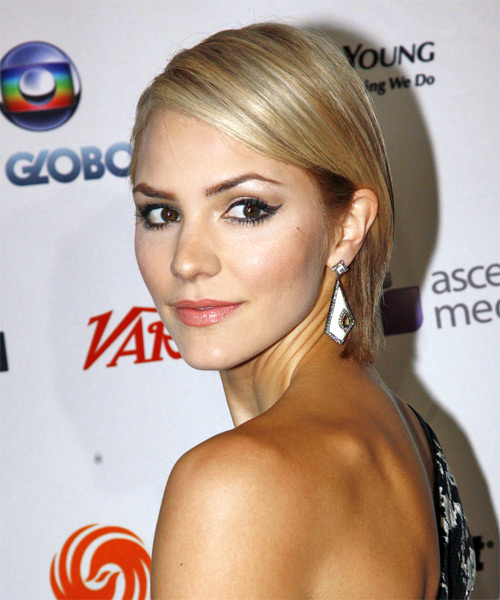 Katherine McPhee looks amazing in this short bob that has been layered at the ends. A deep side hair part looks stylish with this simple hairdo, plus it's a great way to show off a fabulous pair of earrings. This haircut is good for fine and medium hair.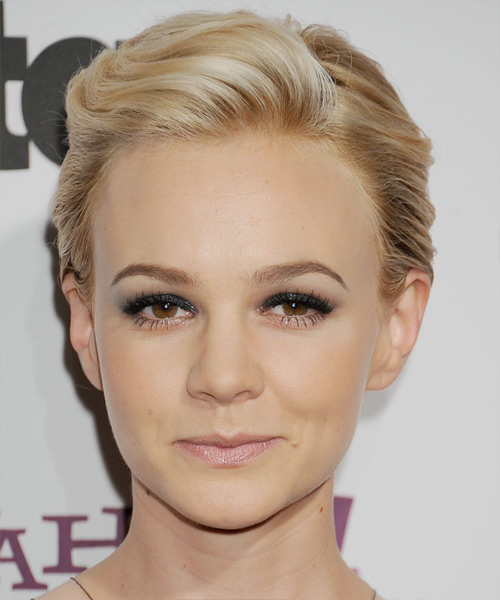 Carey Mulligan slicks the sides of her short, tapered style back while she creates volume in the top. This hairstyle is good for all face shapes with the exception of oblong and square.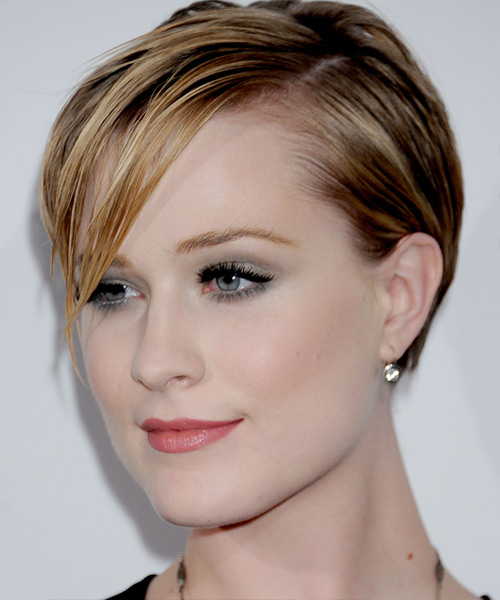 Even Rachel Wood looks edgy in th
is short hairstyle that is heavy on the styling gel. She has left her longer fringe skimming her eye in the front, and combed the rest back to make a chic and modern statement.
Grab yourself some gel and experiment with the slicked look. If you want to wear your hair down and rock this trend, slick your hair back using a comb and gel either to the side or towards the back of the head.