If you feel like a little excitement, try an alternative haircut. Forget and trendy hairstyles and ask your hairstylist for something a little edgy and alternative instead (for examples of "cool hairstyles" see our article "Cool Hairstyles Depend on Who's Wearing Them"). An alternative haircut is one that's "out there." They're different to conventional haircuts because there's usually something extreme about them; for example big spikes, super short sides, really high at the crown... stuff like that.
An alternative haircut is exciting because you're pretty much guaranteed to get noticed a whole bunch more. These haircuts aren't really about flattering you; instead of complementing your features (and being kind of invisible), an alternative haircut draws attention to itself. Some alternative haircuts are almost more like accessories, like a wacky hat or crazy big pair of earrings. If you feel like being noticed, and you're the kind of person that can handle it, try an alternative haircut like one below.
Rihanna's Haircut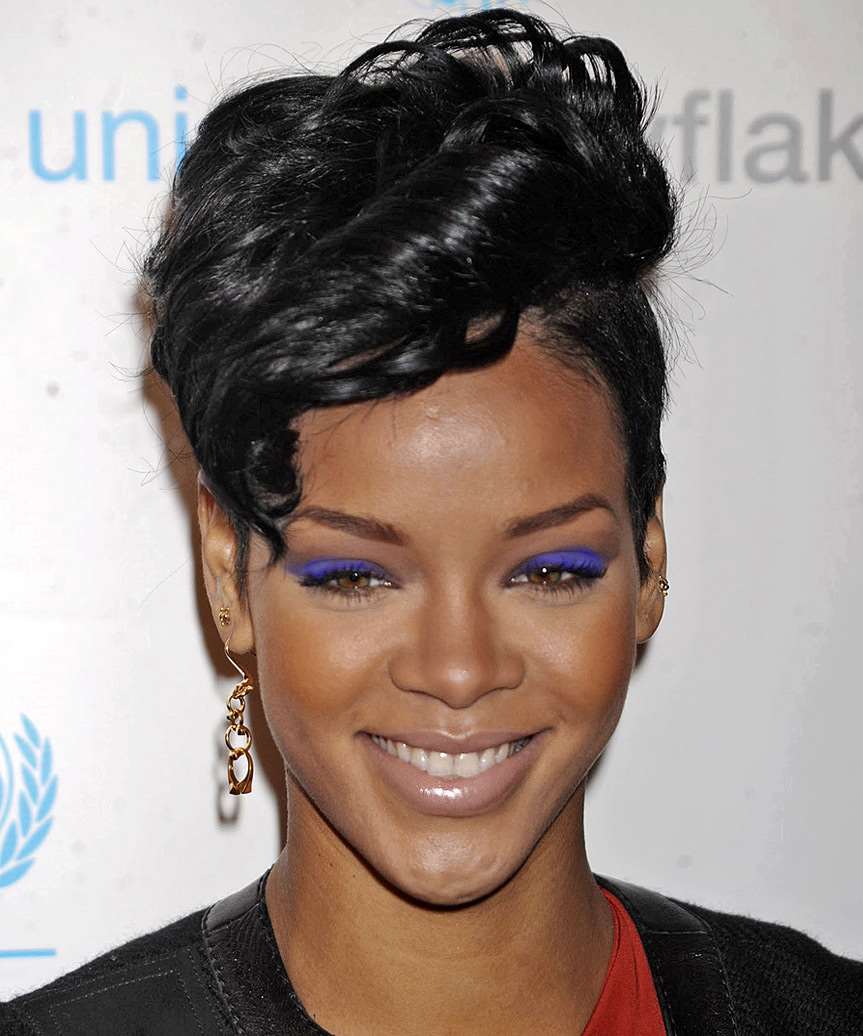 Rihanna's hairstyles are the best place to start if you're looking for an alternative haircut. She likes short haircuts, and lately she's made her hair look even more "alternative" by shaving the sides super short. In this particular hairstyle Rihanna's combined her short slicked sides with high rockabilly style curls. We think it looks great and for more examples check out all Rihanna's haircuts on her hairstyles page.
Medium Straight Haircut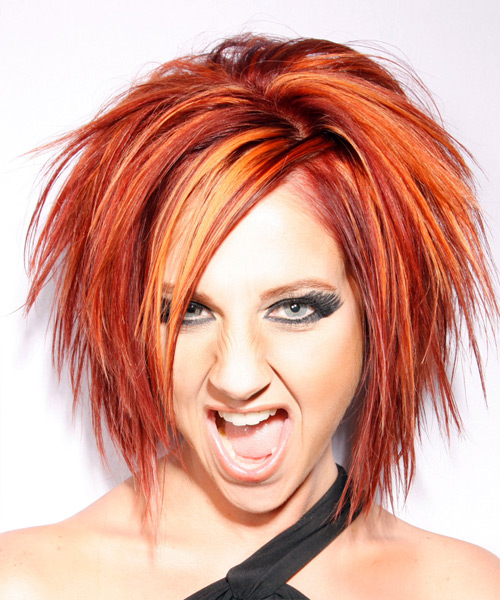 This medium length hairstyle is particularly striking because its a jagged-cut layered haircut, and of course its bold red hair coloring. The layers create an intense texture and give this haircut plenty of attitude. You need to be quite daring to combine a haircut and hair color like this so be sure to talk it over with your hairstylist first.
Cassie's Haircut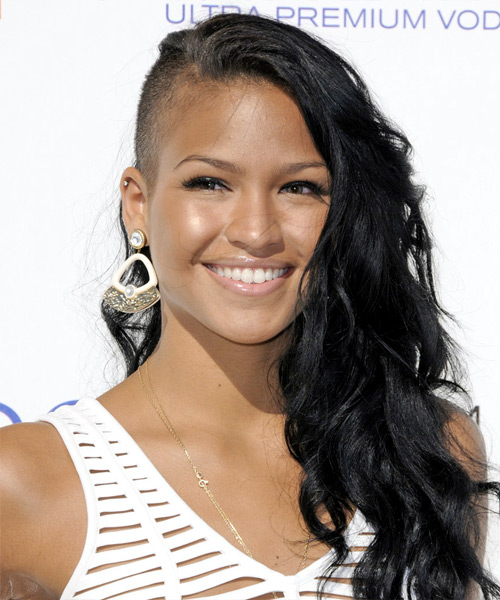 An instant alternative edge is created here with the shaved sides of Cassie's haircut. She's pretty much taken Rihanna's undercut to the extreme by combining clipped sides with her otherwise wavy hairstyle (for more examples see our "Long Hairstyles" page). The effect created is plenty of contrast and asymmetry. If you try this hairstyle beware of the time it will take you to grow your sides back!
Kelly Osbourne's Haircut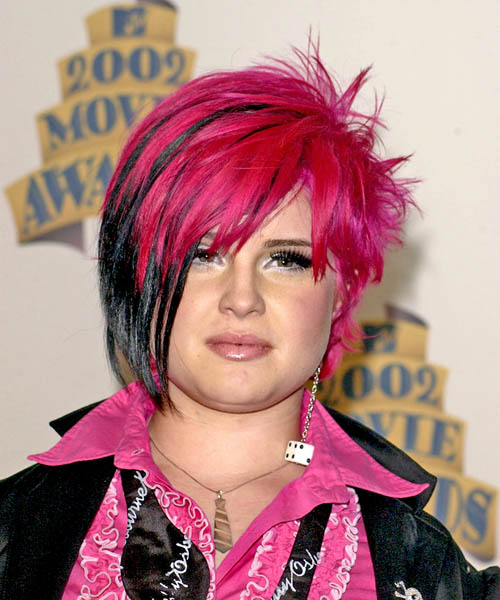 Kelly's definitely out there with this short haircut that's wispy, textured with two-tone hair color. The back has been kept short and the bangs at the front have been sliced to create additional texture. Try it yourself if you like two-tone hair color and you've got an oblong, square, diamond or oval face shape.
Zoe McLellan's Haircut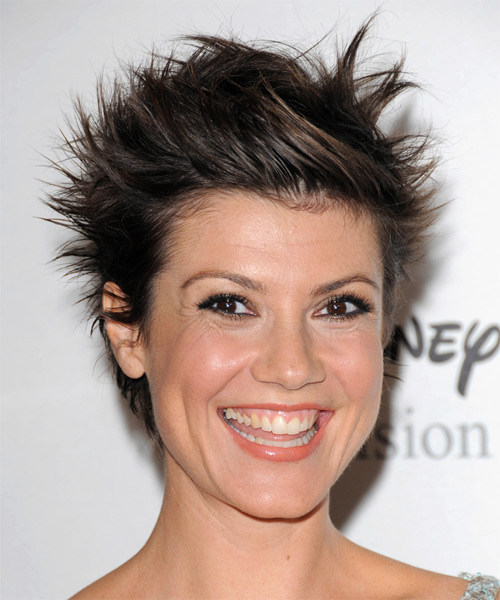 This is a great example of an alternative haircut that's not too alternative... but alternative enough to get noticed. You might want to try a hairstyle like this as a test, and if you like it move on to something more crazy like Rihanna's undercut. Zoe's haircut is razored all over for easy-to-style and wild textured ends. Piece the ends with wax to create the alternative spikey effect.
If you're feeling a little bored with your usual haircut then try something a little more alternative. An alternative haircut will certainly get you noticed and add some excitement and freshness to your life. But beware: they're not for the fainthearted. Have a chat with your hairstylist first and try some on using our Virtual Hairstyler.